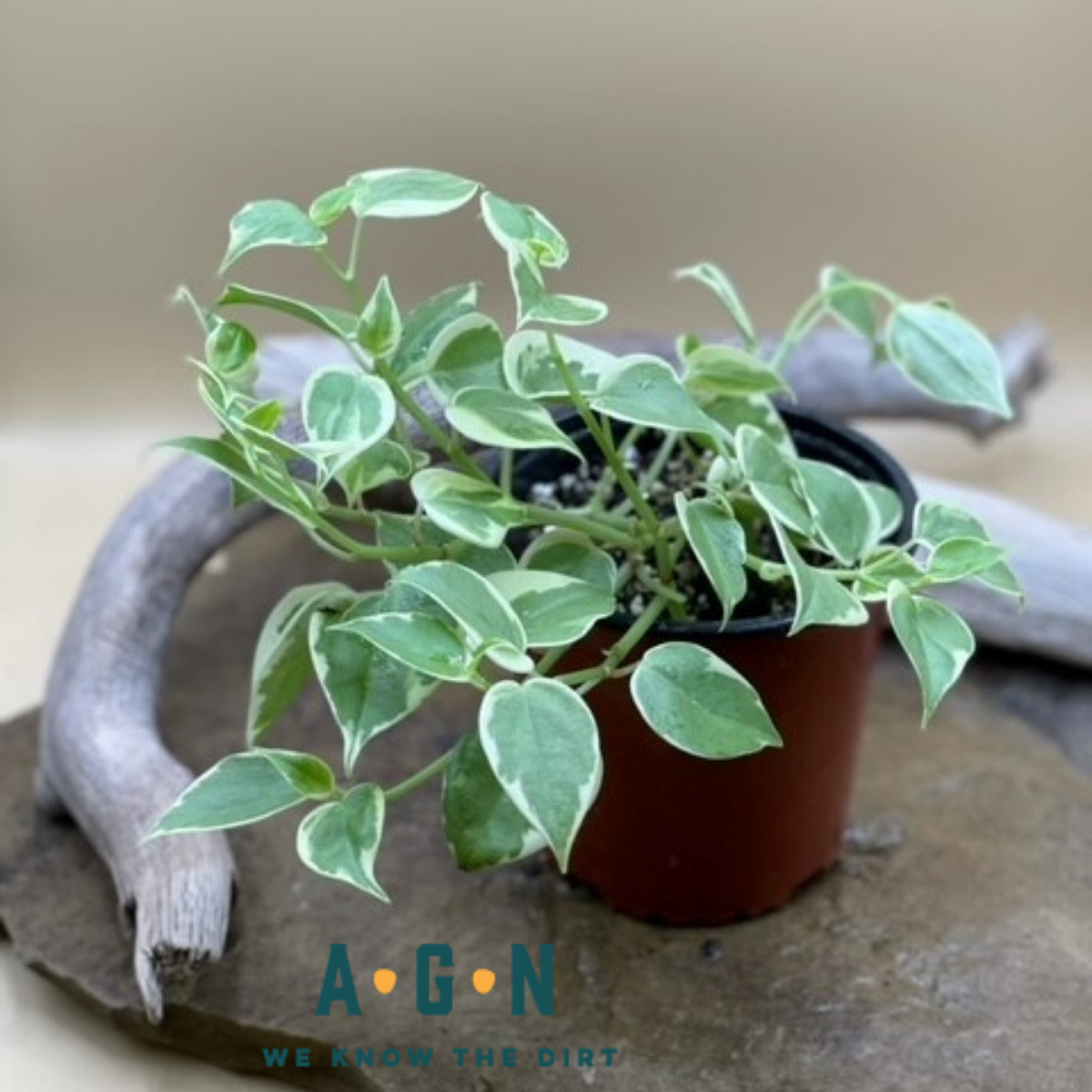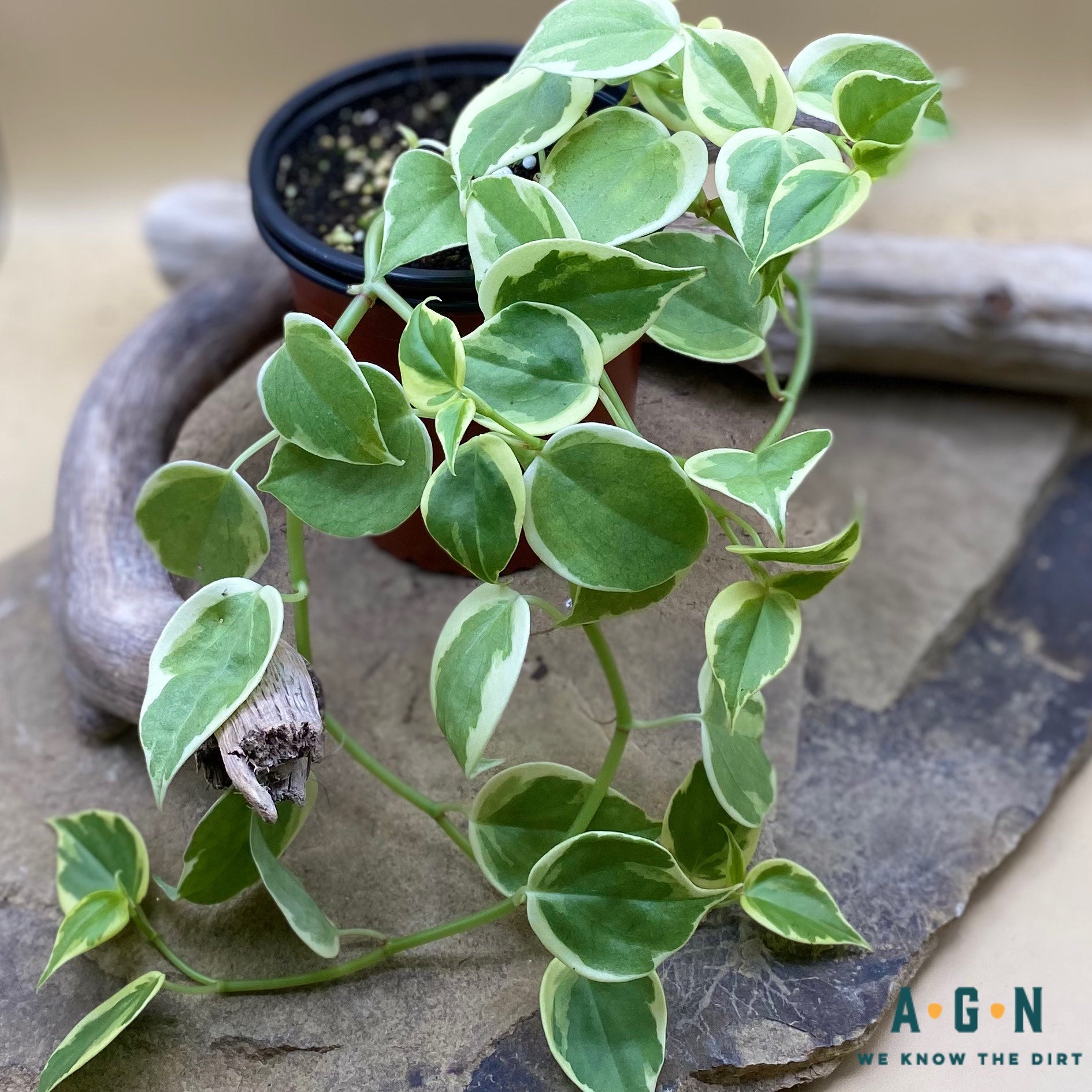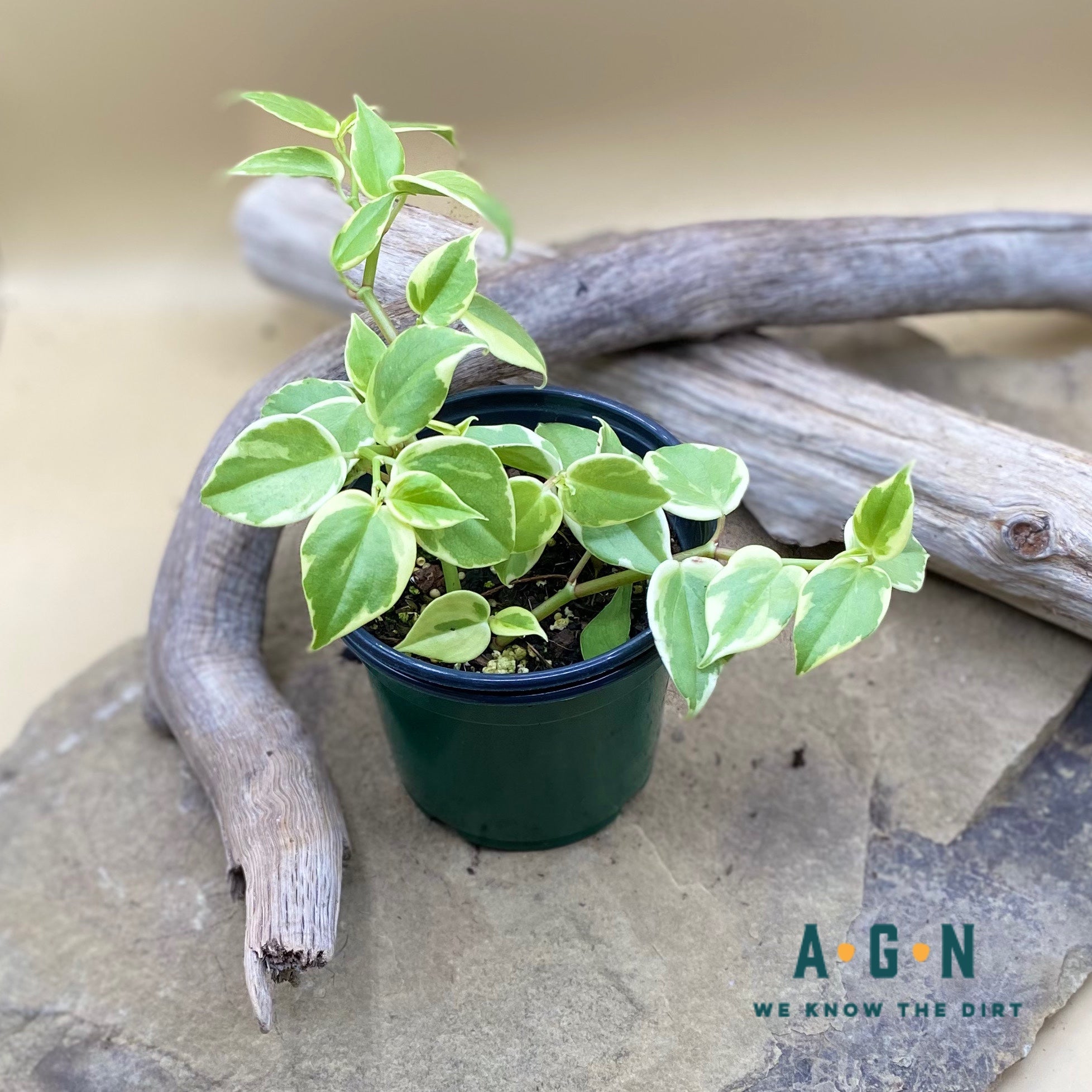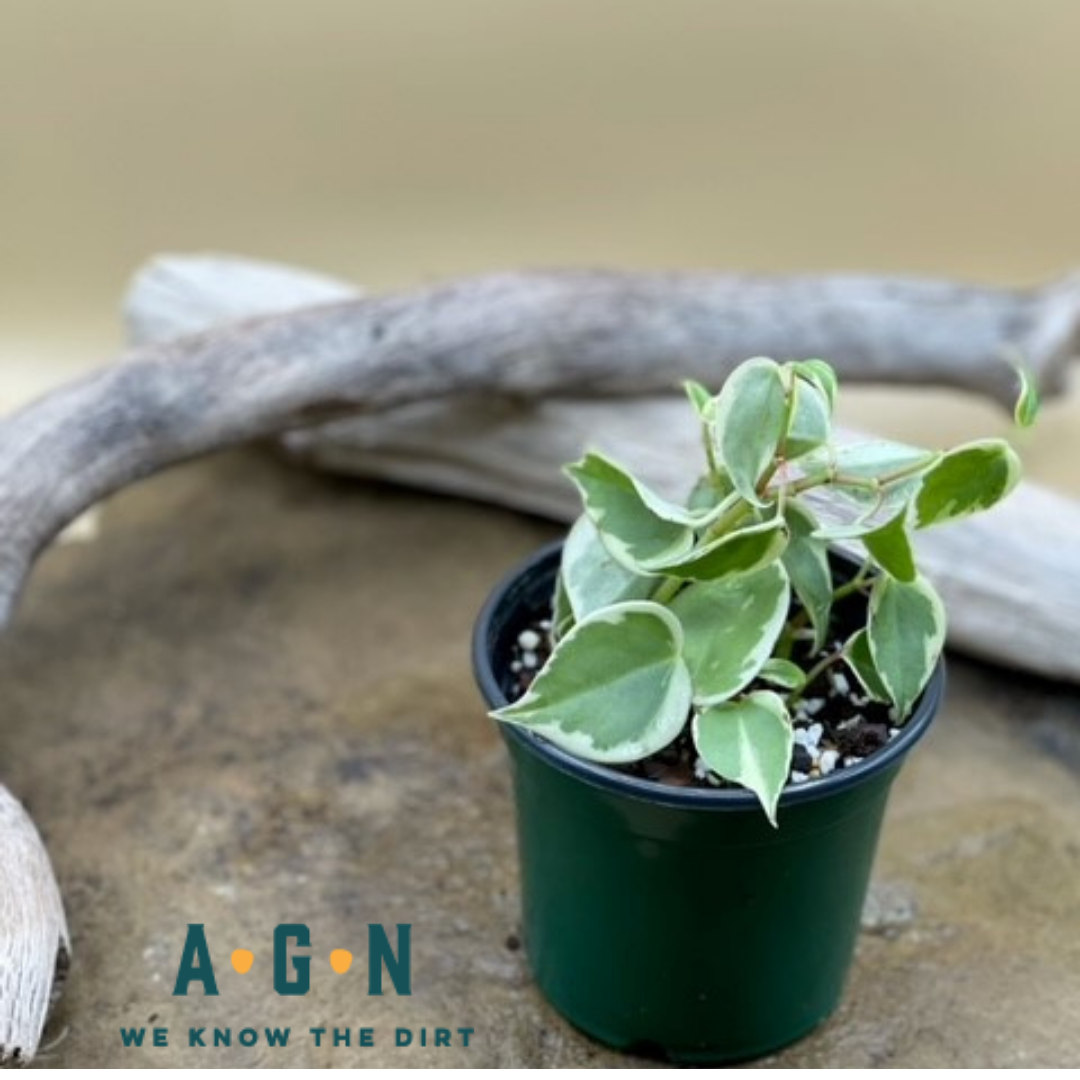 Peperomia, Scandes 'Variegata' (Cupid Peperomia)
Peperomia, scandes 'variegata'  is also commonly referred to as Cupid Peperomia is a vining epiphyte that has small heart shaped leaves around 1 to 2 inches long with white borders on each leaf.  A great plant for hanging baskets terrariums and small containers.
While we work hard to maintain updated pictures of the plant items that we carry, please keep in mind, however, that these are images and that the plant product that you receive may not be exactly the same. If you are not happy with the product that you receive, please notify us immediately (within 24 hours) so that we can work with you to ensure satisfaction.