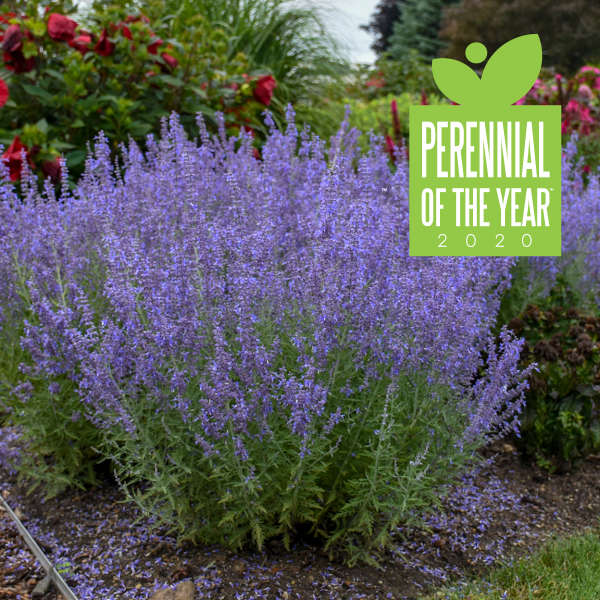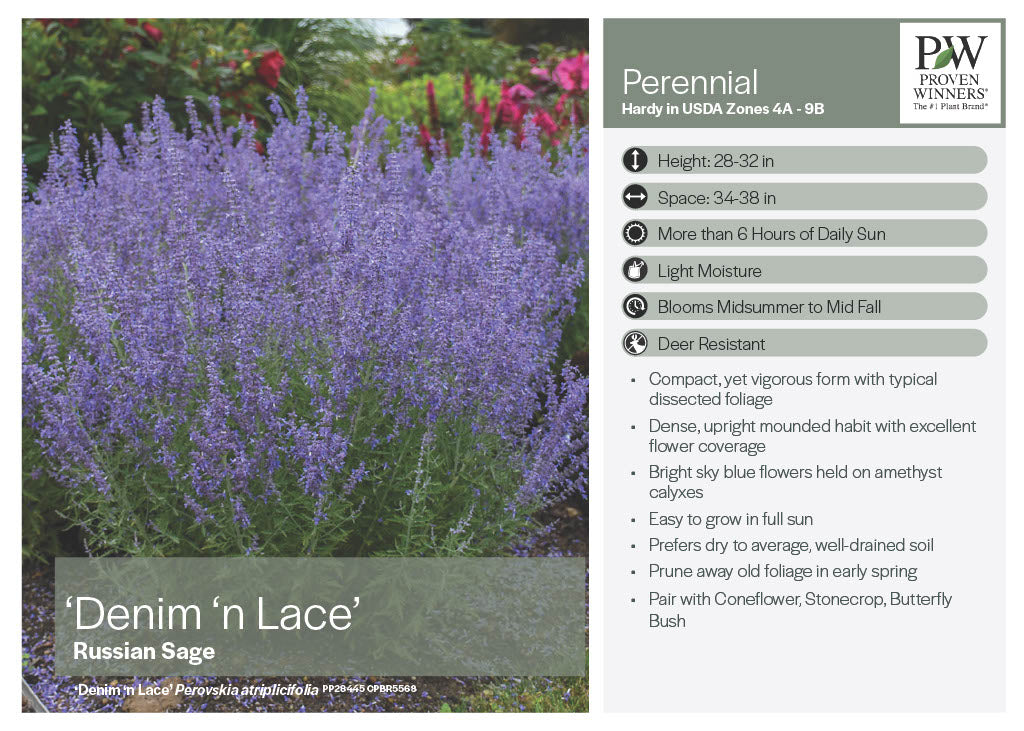 Denim 'n Lace Russian Sage
Description

Care

Growth Habit

Toxicity

Satisfaction
'Denim 'n Lace' doesn't get too tall, has stronger stems and a more upright habit than most older varieties. Lacy-like, bright sky blue flowers are held on amethyst calyxes. Its calyxes are spaced very close together to give the flowers a very full look. The colorful calyxes make it look like it is still in bloom even when it is past peak. You'll have great color nearly all season long. As long as you plant this in full sun, you can forget about it – 'Denim 'n Lace' is drought tolerant and thrives on neglect! A perfect perennial for hot, dry climates and also exceptionally cold hardy. 

Zones 4 - 9. 6+ hours of sun daily. Drought tolerant. Prefers dry to average well-drained soil. Blooms midsummer to midfall. 
28" - 32" tall and 34" - 38" wide. 
While we work hard to maintain updated pictures of the plant items that we carry, please keep in mind, however, that these are images and that the plant product that you receive may not be exactly the same. If you are not happy with the product that you receive, please notify us immediately (within 24 hours) so that we can work with you to ensure satisfaction.