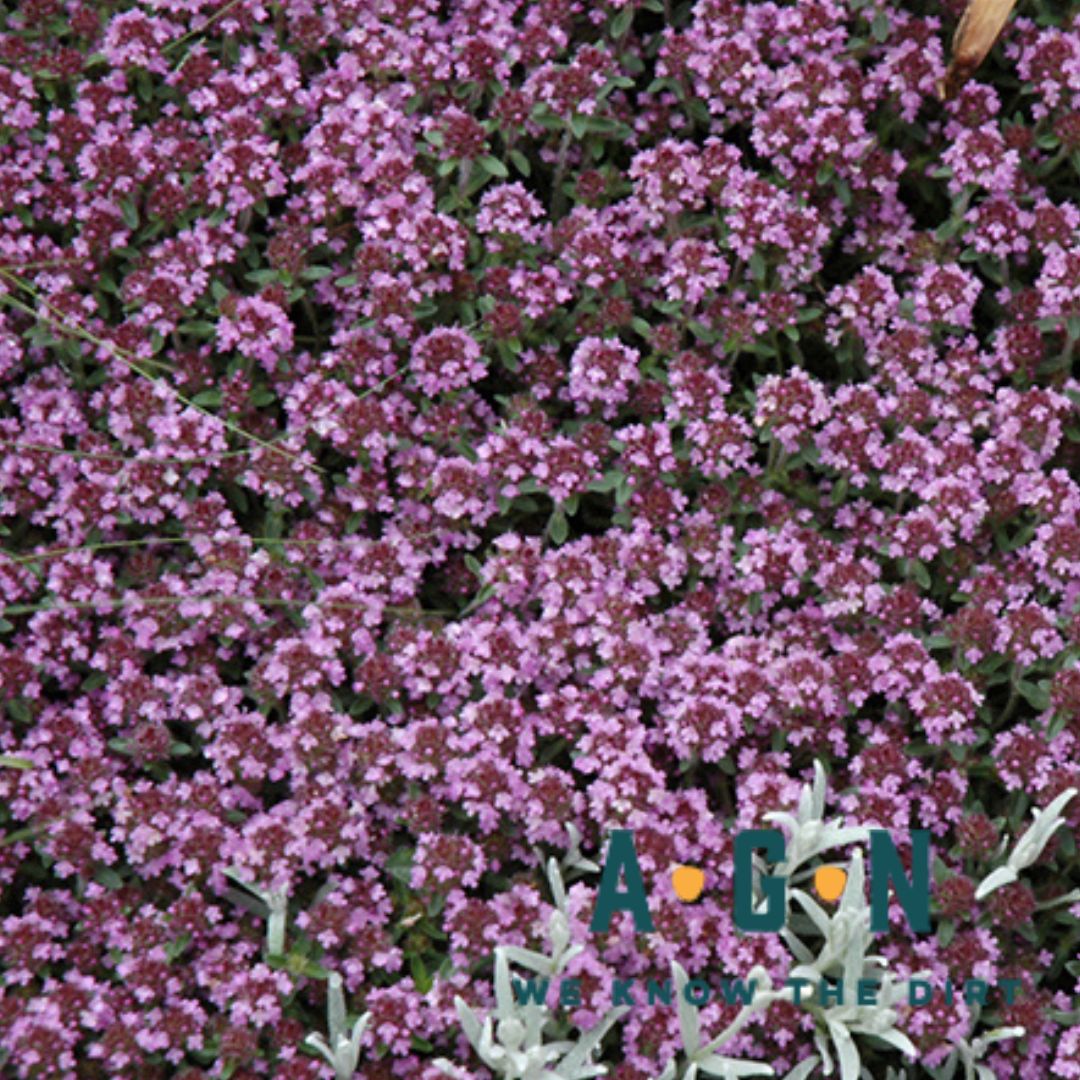 Pink Chintz Flowering Creeping Thyme
Pink Chintz (Creeping Thyme) is a low, tight growing selection of creeping thyme that blooms in mid-spring, creating a carpet of salmon-pink flowers. It is one of the first thyme to bloom in spring and is an excellent choice for planting between flagstones and other stone pavers in patios and pathways. Pink Chintz with its thick stems of woolly foliage is more durable and more water wise than other creeping thymes and thrives in almost any well-drained soil in full sun. Thrives in average to very lean, neutral to alkaline soils. As a groundcover, space 12 to 15 in. apart; closer for faster fill. Trim lightly, just after flowering. In early spring, shear old foliage to one-half inch. Feed with an all-purpose fertilizer. Creeping thyme plants grow best in well-draining soil with a neutral to slightly alkaline pH. Like most herb plants, creeping thyme seems to thrive in poor soils. They will grow best in full sun, although they will tolerate some shade.
While we work hard to maintain updated pictures of the plant items that we carry, please keep in mind, however, that these are images and that the plant product that you receive may not be exactly the same. If you are not happy with the product that you receive, please notify us immediately (within 24 hours) so that we can work with you to ensure satisfaction.