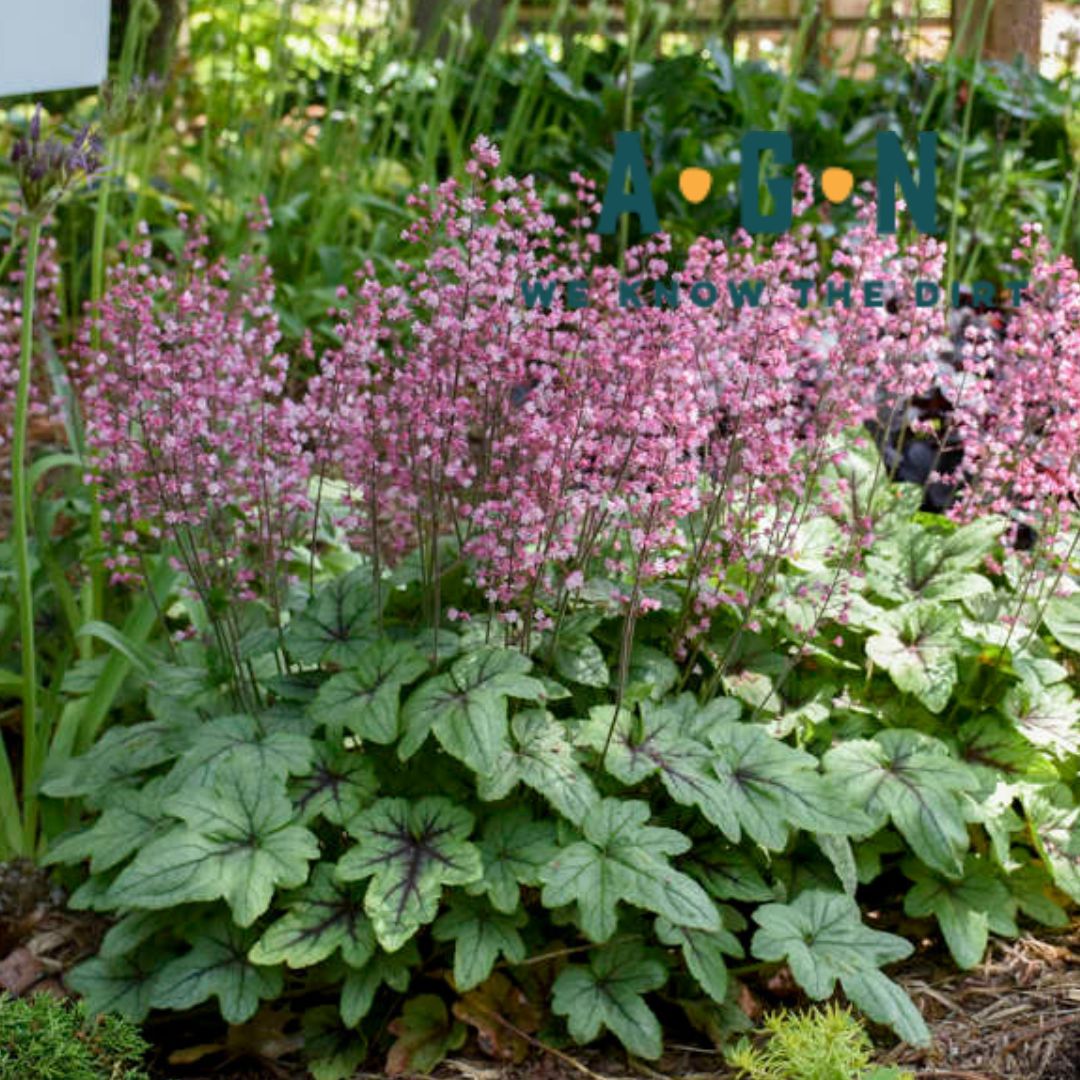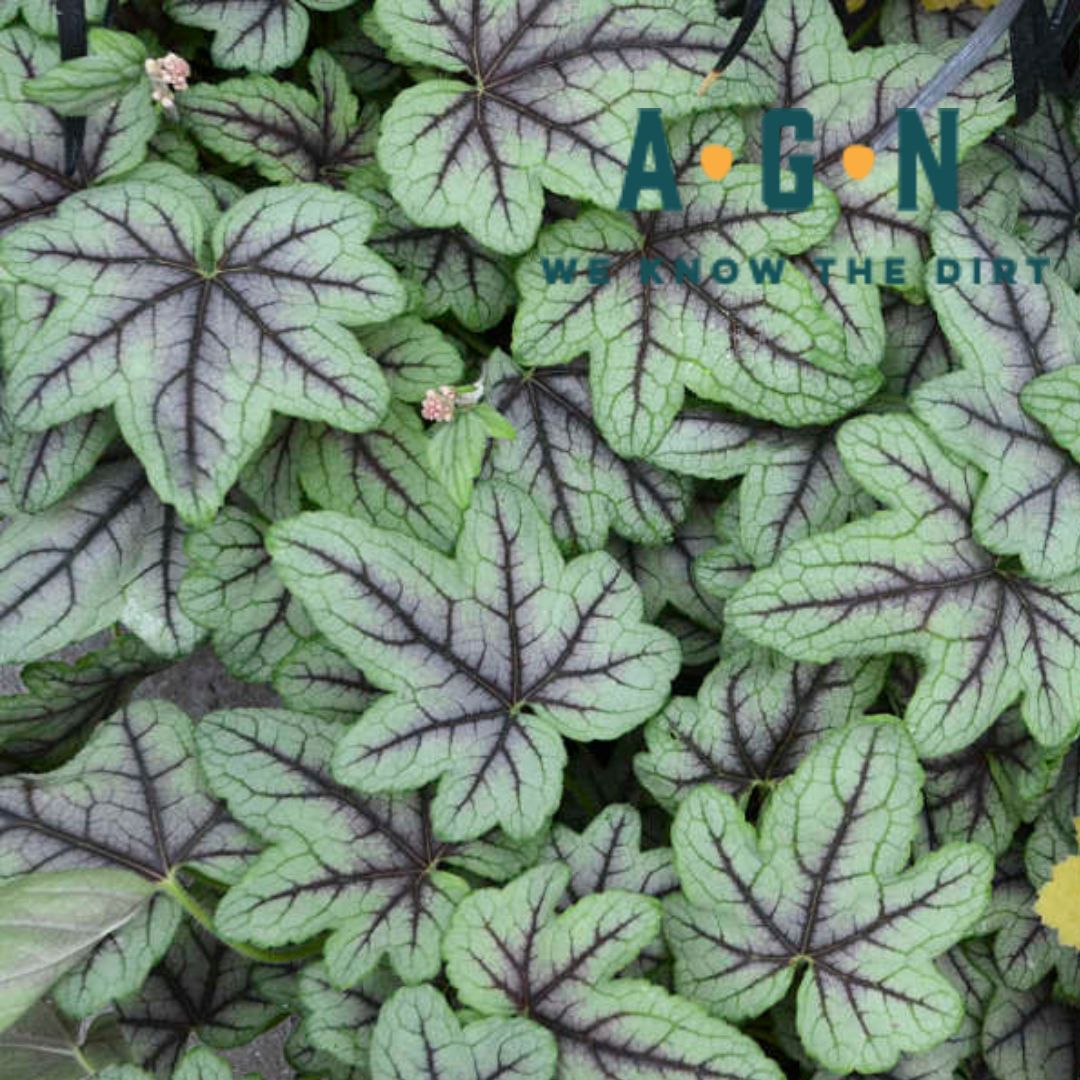 Pink Fizz Heucherella (Foamy Bells)
Description

Growth Habit

Care

Toxicity

Satisfaction
Heucherella is a hybrid genus produced from a cross between Heuchera and Tiarella. From Heuchera they gain the many different foliage colors and textures, while Tiarella add deeper leaf lobes and serration, as well as their signature central leaf blotching. Heucherella are sterile hybrids, and so typically have longer bloom seasons than either of their parents. Pink Fizz is a durable plant for sun or shade, this new Heucherella forms a full clump of large, deeply lobed, soft green leaves with a light silvering and heavy wine red to deep purple veining. It keeps its cool coloring and maintains its tight habit all season.
This evergreen perennial blooms early through midsummer with pure pink flowers that bubble up above the leaves like strawberry soda pop. The flowers are closely spaced on the wands, giving a strong show of color just above the foliage. Hardy in zones 4-9, this is a great plant for our zones here in Tennessee. At maturity, this plant grows to 8 inches tall and 18 inches wide.

Full Sun (> 6 hrs. Direct Sun) Part Shade (4-6 hrs. Direct Sun) Full Shade (< 4 hrs. Direct Sun). Average Water Needs. Average Soil Quality Fertile Soil Quality.
Thankfully, all parts of this plant are non-toxic! Though it is fairly durable, it might not appreciate a trampling from your pup. Try planting it in a pot to avoid any paw traffic and ripped leaves from your dog. Deer and pest resistant.

While we work hard to maintain updated pictures of the plant items that we carry, please keep in mind, however, that these are images and that the plant product that you receive may not be exactly the same. If you are not happy with the product that you receive, please notify us immediately (within 24 hours) so that we can work with you to ensure satisfaction.