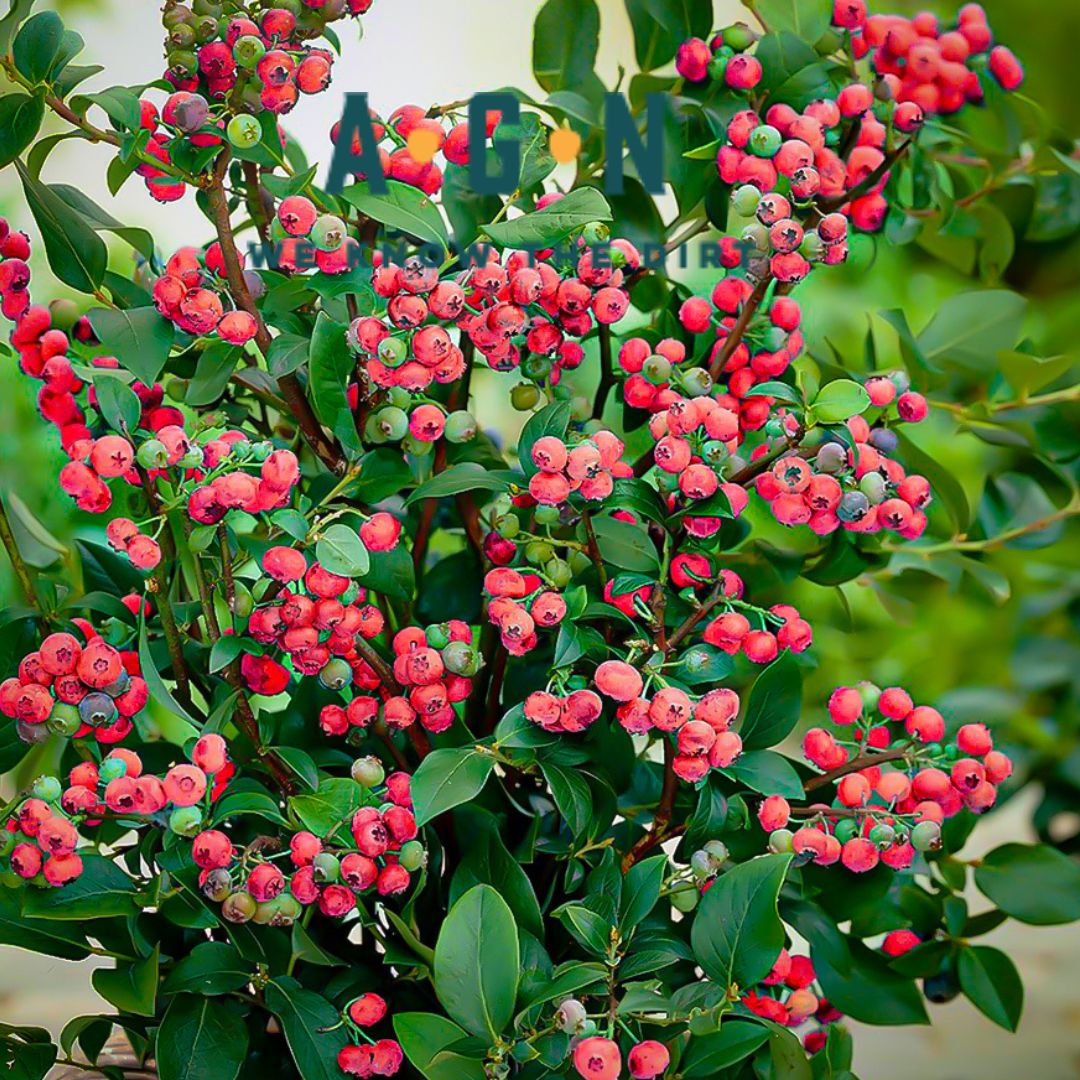 Pink Lemonade Blueberry Bush
Description

Toxicity

Satisfaction
A very unusual and stunning shrub that bears delicious blueberries. This unique berry matures to a bright pink color and offers a flavorful treat. The plant produces showy pink flowers in spring and gold and orange foliage in fall. Mid- to late-season. Cold-hardy. Ripens in late July to early August. Self-pollinating.
*Shipping not allowed on this product; in-store purchase only.*
Growth Habit
When your plant matures, it will be approximately 4 - 5' tall x 4 - 5' wide.
Care
Requires heavily acidic soil and regular water. Plant in full sun and fertilize with organic, acid loving fertilizers like Espoma Berry Tone.
Ingestion of large amounts of blueberries can cause gastrointestinal upset or diarrhea. Ingestion of blueberry stems and plants can cause gastrointestinal obstruction. The leaves and plants, while not toxic, are very difficult to digest. Signs of problems include vomiting, diarrhea, lethargy, abdominal pain, straining to defecate, and/or a decreased appetite. While deer tend to eat only the fruit of blueberry bushes, they will eat young plants if particularly hungry and cause damage to mature plants due to their bulk and rubbing against branches.

While we work hard to maintain updated pictures of the plant items that we carry, please keep in mind, however, that these are images and that the plant product that you receive may not be exactly the same. If you are not happy with the product that you receive, please notify us immediately (within 24 hours) so that we can work with you to ensure satisfaction.