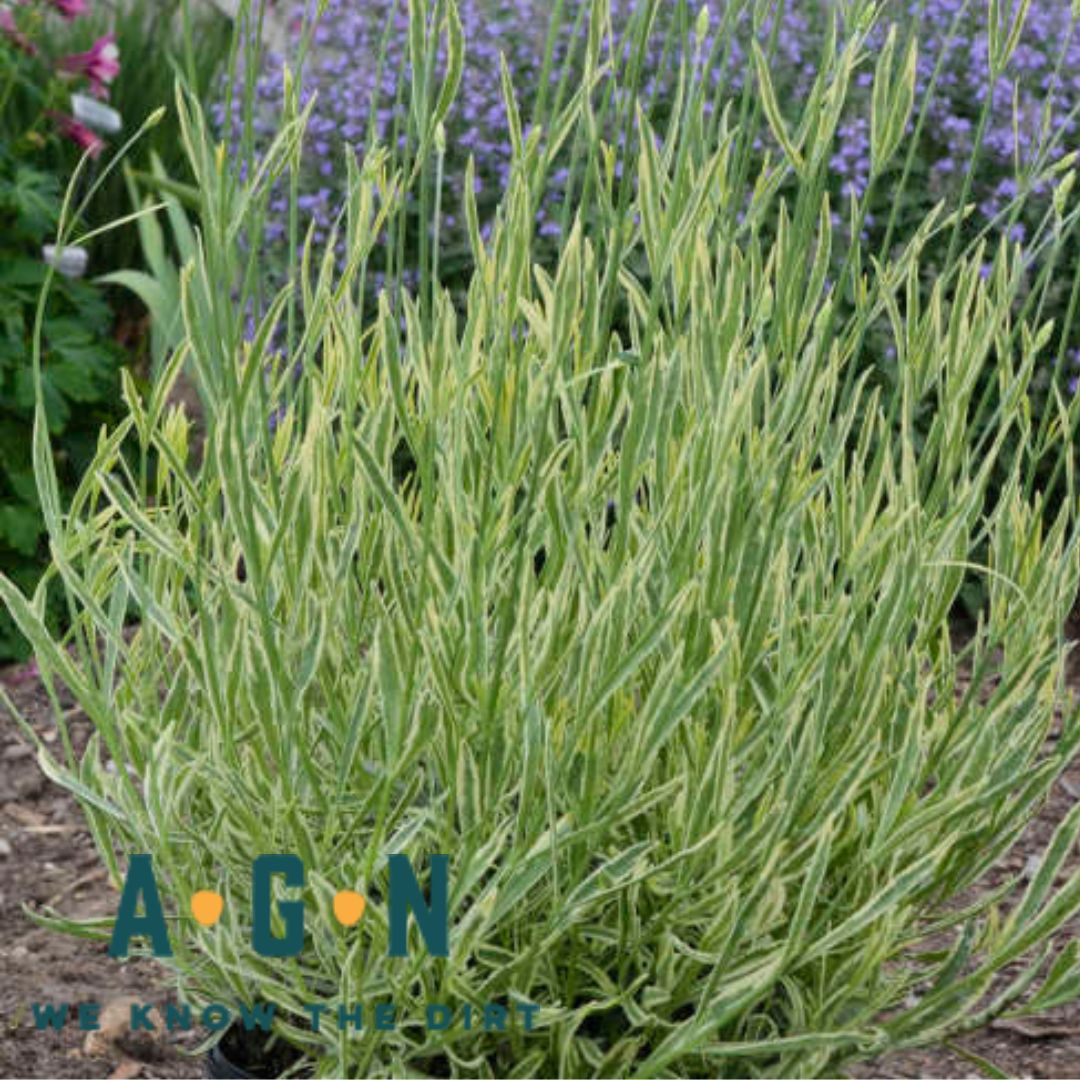 Platinum Blonde Lavender
Platinum Blonde has soft grey-green leaves are accented by wide, creamy yellow margins which are showy even from a distance as the plant glows in the summer sun. This plant has strongly fragrant, soft lavender blue flowers are presented on very proportional wands beginning in early summer in the south, midsummer in the north.
This plant forms a neatly compact, dense mound of attractive foliage, making it perfect for use in containers, as edging, and in rock gardens.
While we work hard to maintain updated pictures of the plant items that we carry, please keep in mind, however, that these are images and that the plant product that you receive may not be exactly the same. If you are not happy with the product that you receive, please notify us immediately (within 24 hours) so that we can work with you to ensure satisfaction.