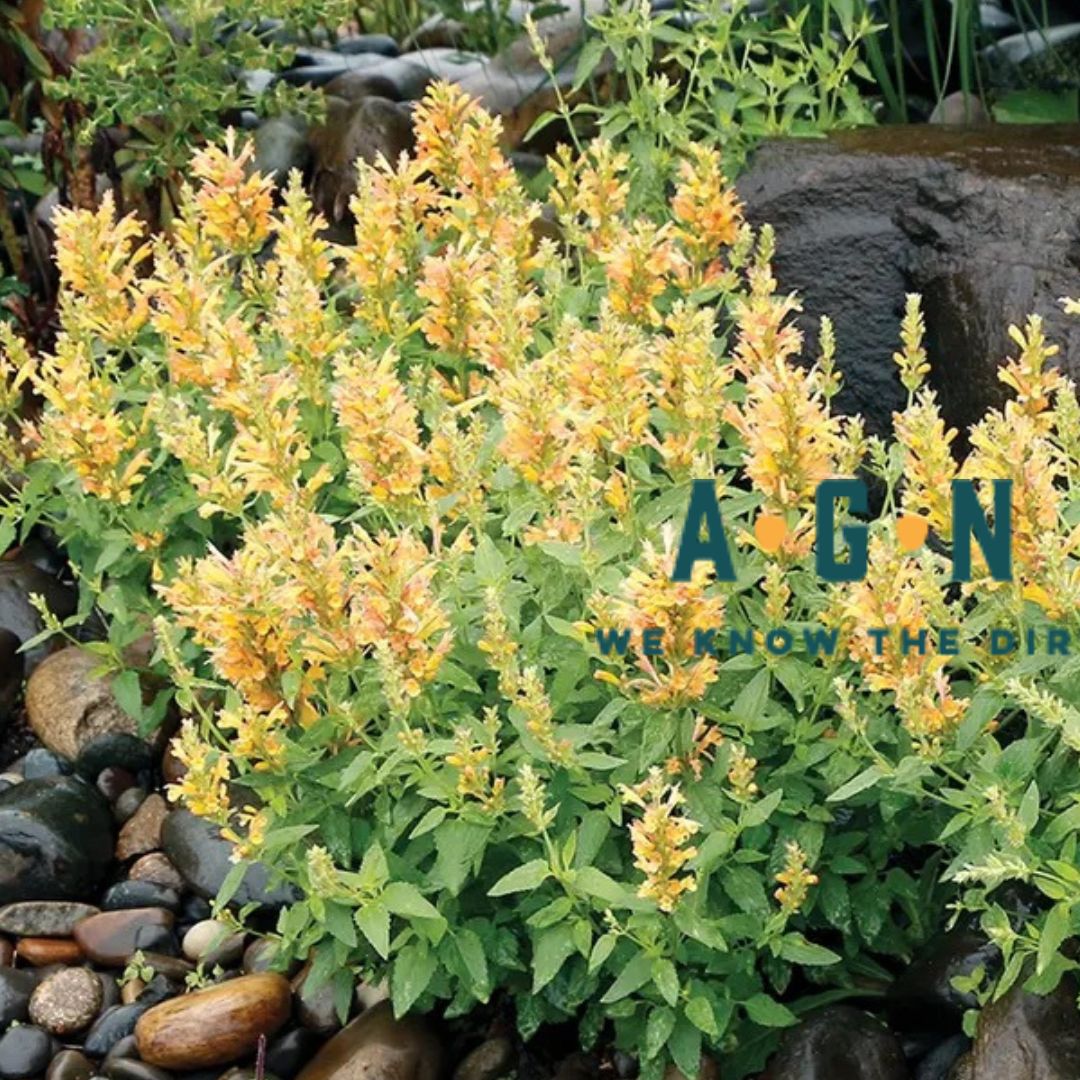 Butter Yellow Poquito Agastache
Description

Care

Growth Habit

Toxicity

Satisfaction
Otherwise known as Hyssop or Hummingbird mint, this variety of Agastache gives a splash of yellow packs a bold punch in the garden. Showy spikes crammed with long-blooming, trumpet-shaped blossoms catch the attention of passersby and beneficial pollinators. Sweetly compact with summer to fall color. Aromatic foliage. 

Zones 5 - 10. Full sun and dry to moist well drained soil. Considered a drought tolerate plant, it does well in the summer heat, but may need to be water during extreme dry spells. Attracts many beneficial pollinators! Blooms Summer - Fall.
10" - 12" tall and 15" wide.. 
While we work hard to maintain updated pictures of the plant items that we carry, please keep in mind, however, that these are images and that the plant product that you receive may not be exactly the same. If you are not happy with the product that you receive, please notify us immediately (within 24 hours) so that we can work with you to ensure satisfaction.