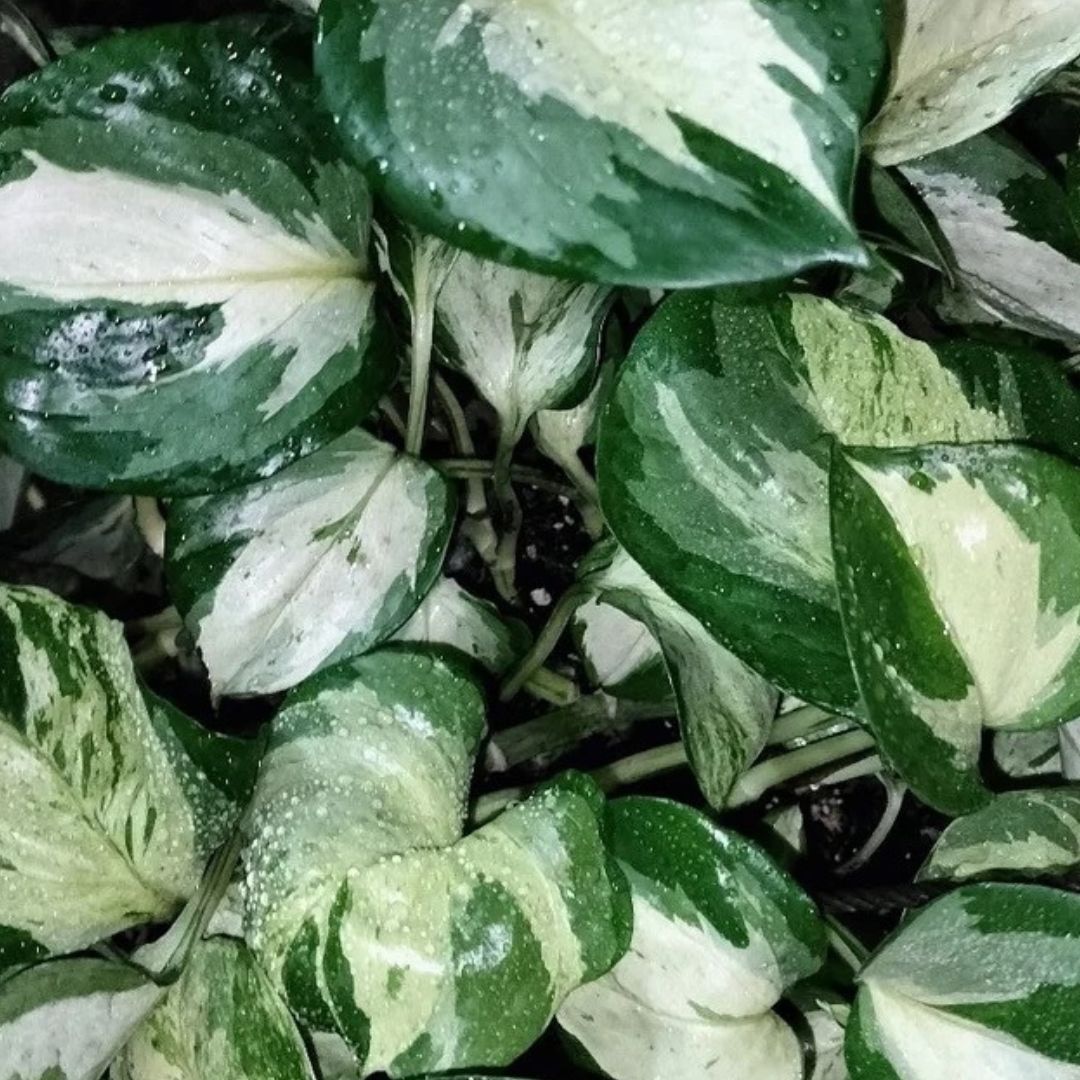 Pearls & Jade Pothos
'Pearls and Jade' pothos is not only a beautiful plant, it's an avid climber. It's green leaves have streaks and patches of white, cream, and light green. Pearls and Jade have narrower oval leaves with heart-shaped bases. The average length of 6′ to 10' feet.

While we work hard to maintain updated pictures of the plant items that we carry, please keep in mind, however, that these are images and that the plant product that you receive may not be exactly the same. If you are not happy with the product that you receive, please notify us immediately (within 24 hours) so that we can work with you to ensure satisfaction.