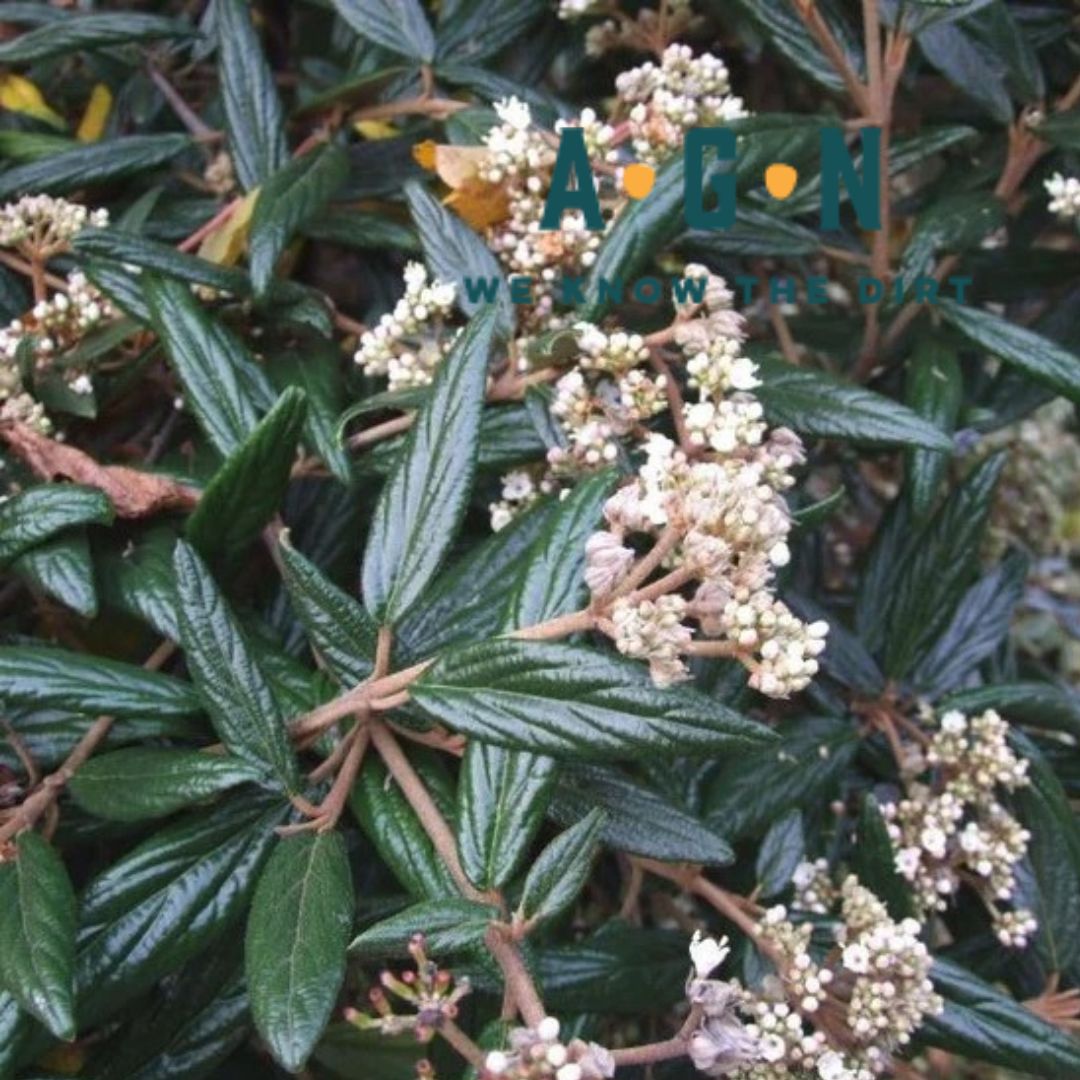 Prague Viburnum
Description

Growth Habits

Care

Toxicity

Satisfaction
Prague Viburnum is a dense evergeen shrub that grows 8-12 feet tall and wide with an oval to rounded form. It produces large fragrant flat-topped white flowers in spring and berries in the fall. The evergreen feature makes this a great hedge or specimen plant. Grow this shrub in average, moist, well-drained soils in full sun to partial shade. Use as a foundation plant, specimen, hedge or in a shrub border.
*Item not available for shipping. In-store pick up only.*
A broadleaf evergreen shrub that reaches 8-12 both tall and wide. Fragrant, white blooms in the early spring.

Can grow in full sun (6 or more hours of direct sunlight a day), partial shade (direct sunlight only part of the day, 2-6 hours). This plant likes sandy, loamy soil with good drainage. It also likes to have moist soil.

Mildly resistant to deer but birds and butterflies love this plant. According to The ASPCA's Toxic and Non-Toxic Plant List, viburnum species are not toxic to pets.

While we work hard to maintain updated pictures of the plant items that we carry, please keep in mind, however, that these are images and that the plant product that you receive may not be exactly the same. If you are not happy with the product that you receive, please notify us immediately (within 24 hours) so that we can work with you to ensure satisfaction.