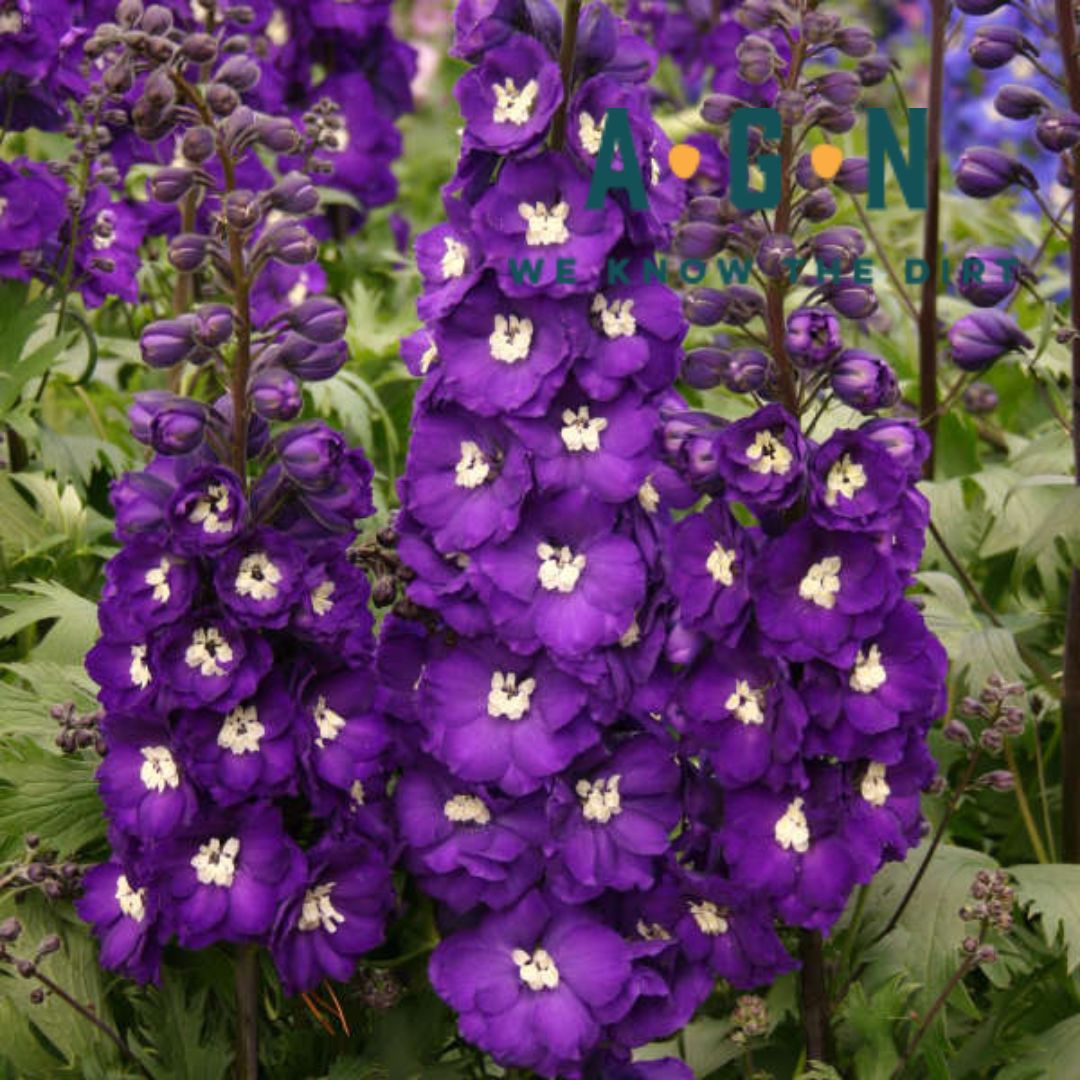 Purple Passion Delphinium
You'll spot this one from quite a distance! 'Purple Passion' sports intense, deep purple blossoms with a purple and white striped bee. The densely packed flower spikes are produced on very strong stems that do not require staking. Large, deeply incised, green leaves make this plant attractive even when it's not in bloom. The English hybrid type of delphiniums are bred by New Zealand Delphiniums and are hand crossed to produce the highest quality seed. These F1 hybrids have excellent form, strong stems, and a vigorous growth habit. They were selected for their improved tolerance of heat and humidity, while retaining their cold hardiness. Delphinium are a classic garden perennial. These plants are excellent for adding height to small spaces. Their tall flower spikes are easily recognizable when they come into flower in summer. When in flower, the spikes of these plants become heavy and should be staked to avoid toppling over in rough weather, especially taller varieties. Newer hybrids are longer lived than some of the more traditional cultivars.
While we work hard to maintain updated pictures of the plant items that we carry, please keep in mind, however, that these are images and that the plant product that you receive may not be exactly the same. If you are not happy with the product that you receive, please notify us immediately (within 24 hours) so that we can work with you to ensure satisfaction.