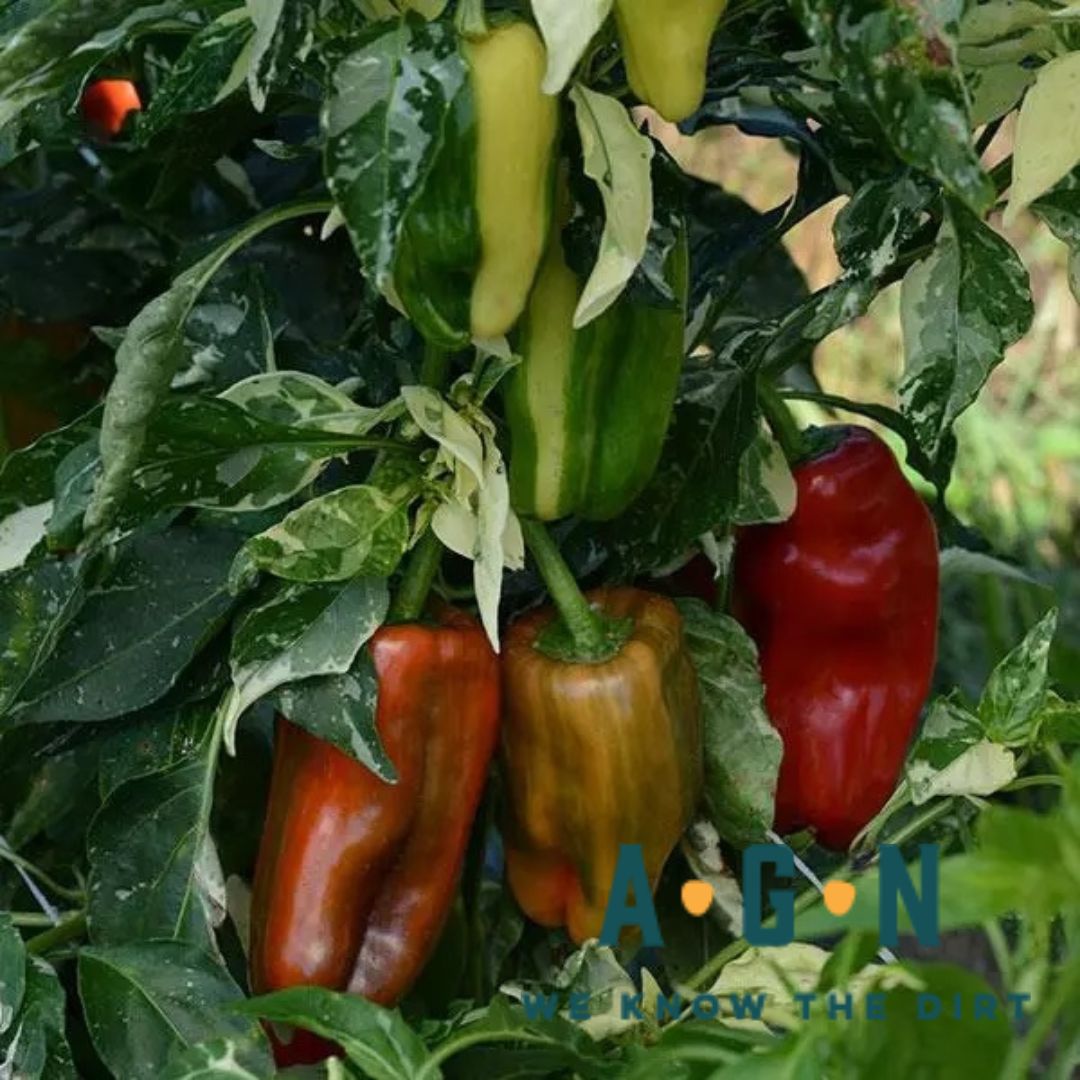 Red Candy Cane Pepper
These Candy Cane Red Peppers (snack pepper) have unique, variegated foliage and fruit that ripens from green striped to solid red. Sweet flavor, thin walls, crispy texture. Perfect for eating fresh at any stage of ripeness. Candy Cane Red Peppers work well in containers or in-ground both with or without support.
While we work hard to maintain updated pictures of the plant items that we carry, please keep in mind, however, that these are images and that the plant product that you receive may not be exactly the same. If you are not happy with the product that you receive, please notify us immediately (within 24 hours) so that we can work with you to ensure satisfaction.