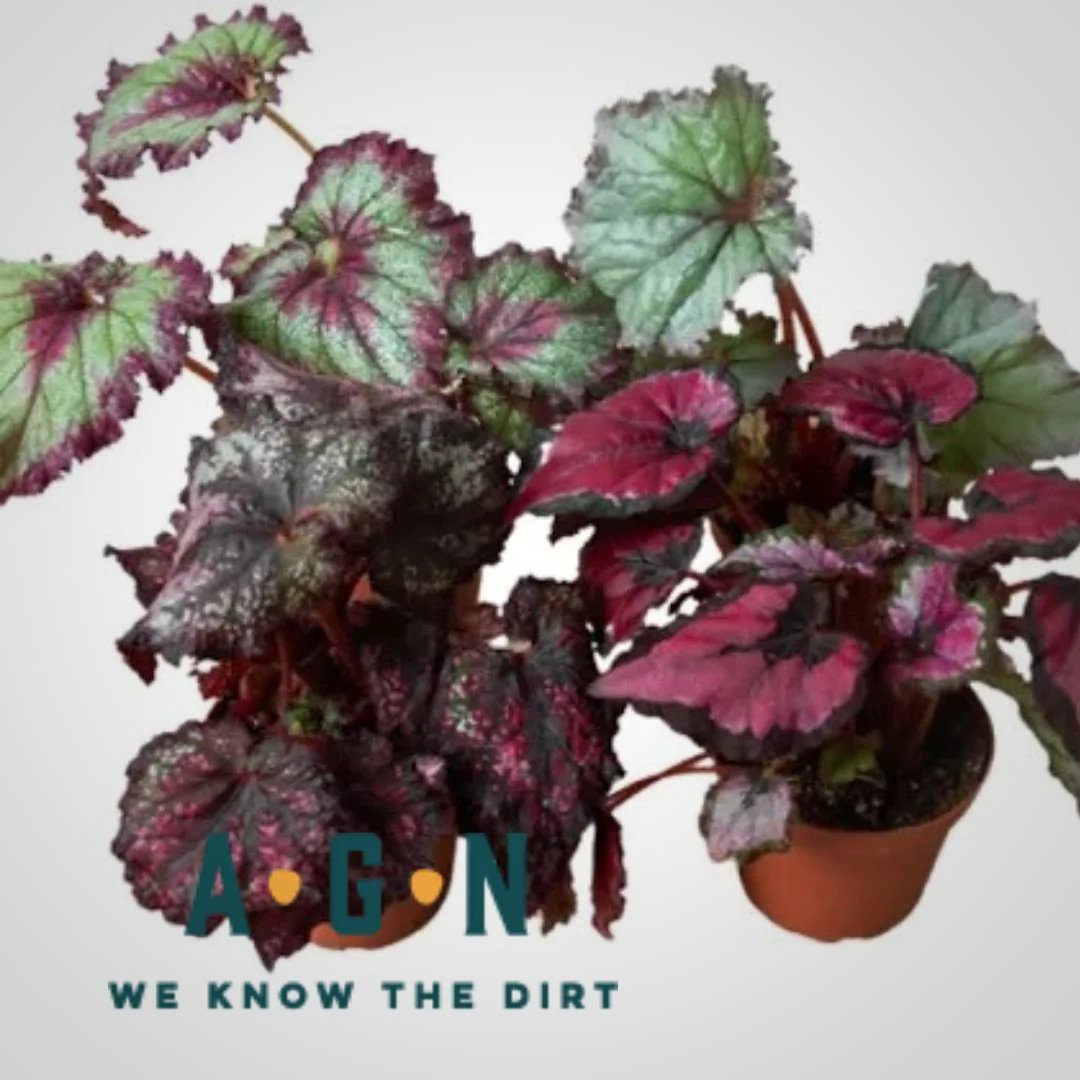 Rex Begonia (Assortment)
Rex Begonias are admired for their fabulous foliage. The cultivar offers a wide range of colors, textures, and shape. Its leaves can vary in form - from hearts, to seashell swirls, to ivy-like forms, and more. Marked by dramatic colors - often a mix of green, pink or burgundy - the Rex Begonia can also include metallic shades of grayish silver. Always breathtaking to behold! Native to tropical regions, as houseplants, Rex Begonias are good-natured - they are as easy to care for as they are easy on the eyes. At maturity, Rex become 18-24" both tall and wide.

While we work hard to maintain updated pictures of the plant items that we carry, please keep in mind, however, that these are images and that the plant product that you receive may not be exactly the same. If you are not happy with the product that you receive, please notify us immediately (within 24 hours) so that we can work with you to ensure satisfaction.