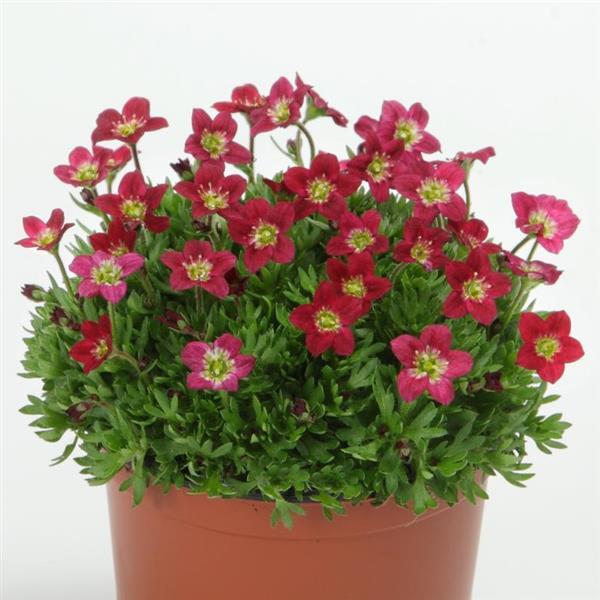 Rocco Red Rockfoil
Description

Care

Growth Habit

Toxicity
This selection is a good choice for the partially shaded rock garden, wall garden or screen. Plants form a low cushion or mound of bright green leaves, bearing short stems of upfacing, cup-shaped red flowers in spring. Requires a cool, moist location. Dislikes drought and hot humid summer weather. Trim lightly after blooming to remove the flower stems. Adapts well to growing in clay pots or alpine troughs. A light top-dressing of sand right after flowering will help to keep the clumps tight and free from root-rot.

Zones 5 - 9. Full sun. Moist but well drained soil. In hotter areas, some afternoon shade is beneficial. Once the flowers die back, the plant is exposed to drying air and sun without their shading protection. This often causes the plant to die in the center. Fill in the center with a light dusting of sandy grit to help the plant hold moisture and prevent core mortality. 
3" - 5" tall, 6" - 8" wide.