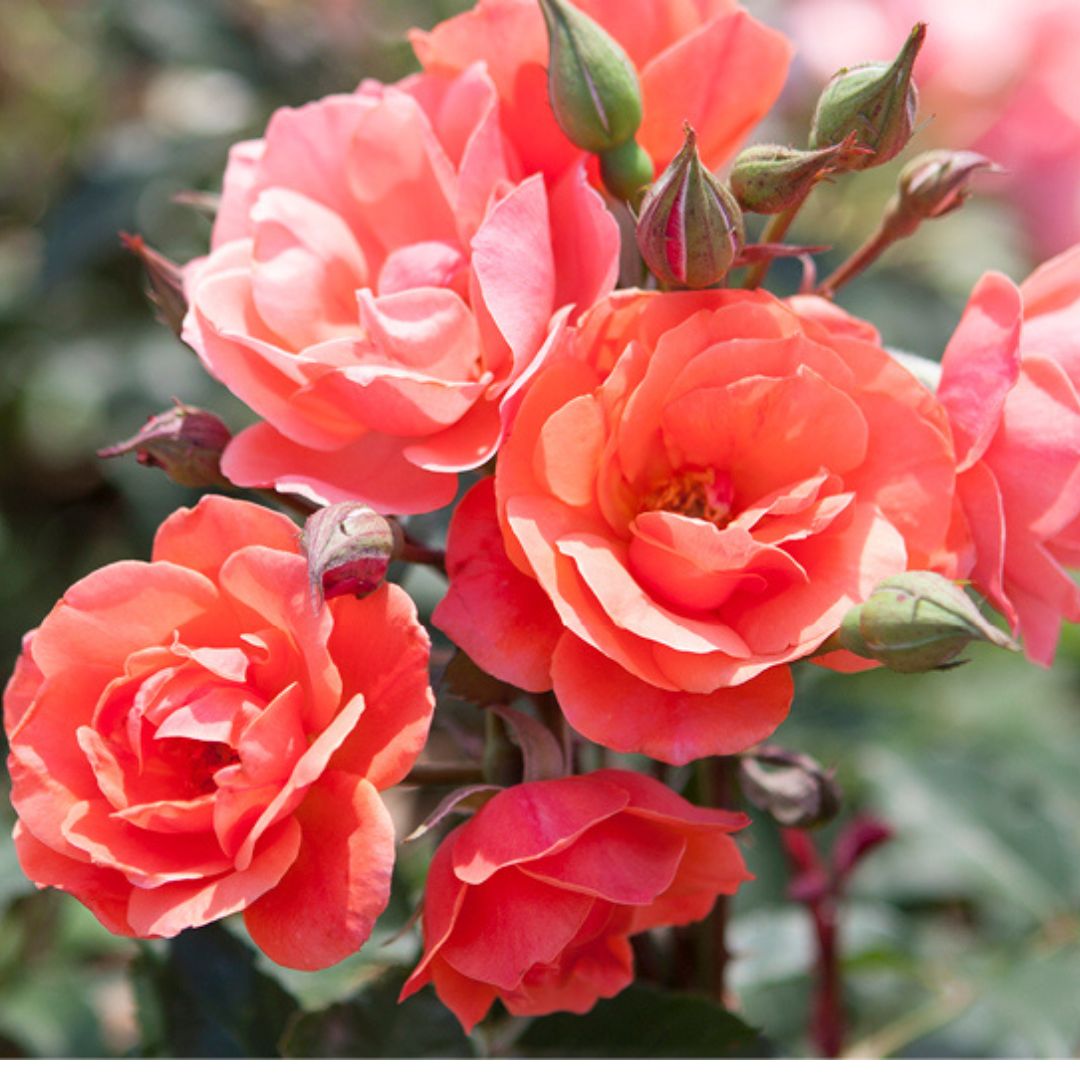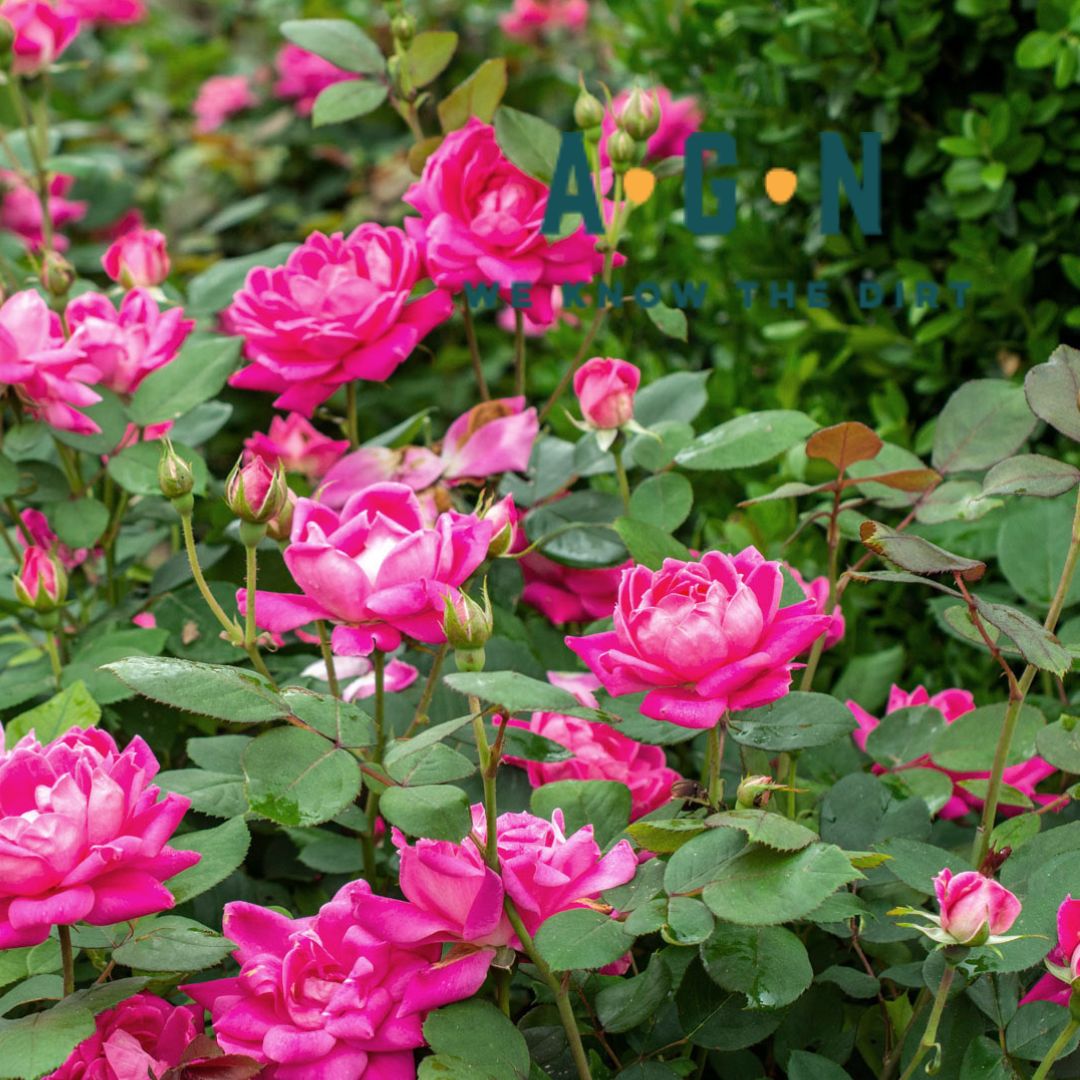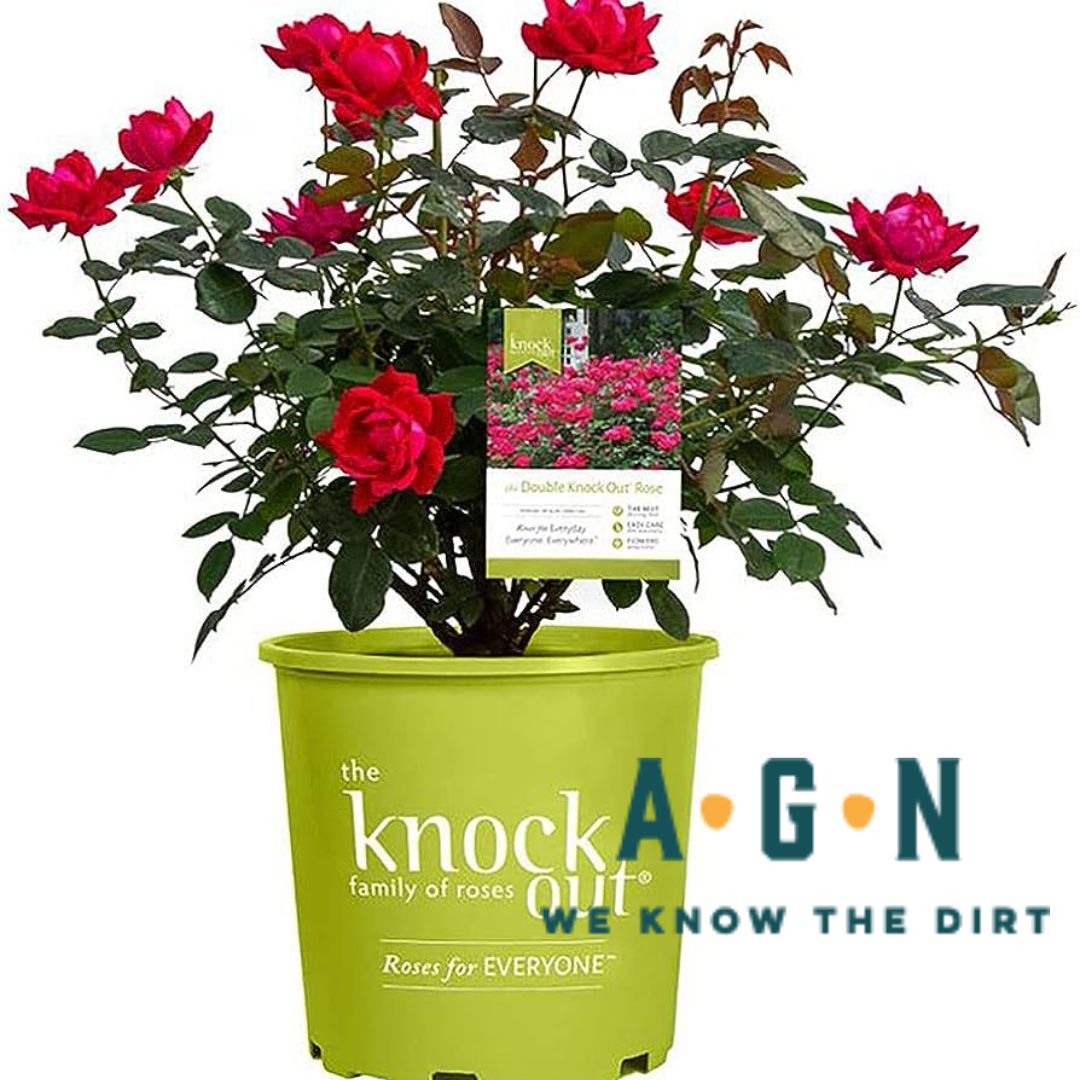 Knockout Rose Bushes
Description

Growth Habit

Care

Toxicity

Satisfaction
Knock Out® Roses have the most flower power of any shrub on the market. More than other roses. More than hydrangeas. More than anything else. No other flowering shrub blooms as long or as often! With so many great colors to choose from, you'll want to add these easy-to-grow roses to your garden for blooms year after year. The unique coral color of the Coral Knockout rose is even stronger in hot, humid climates. It blooms from spring through fall and maintains an upright to rounded habit. Young foliage is bronze-red. The Double Pink Knock Out is a bright, bubble gum pink version that is very stable and unfazed by the heat. Classically shaped flowers bloom from early spring to the first frost. This plant has superior drought tolerance once established. 
*This item is not available for shipment; in store purchases only*
Knock Out® Roses can grow fairly large in some parts of the country if not cut back. Periodic trims will keep them maintained at a smaller size (on average 3–4' wide x 3–4' tall). A once a year cut (to about 12–18" above the ground) in late winter/early spring is also recommended for maximum performance.
They prefer a balanced "neutral" soil, neither acidic nor alkaline. A desired pH level is between 5.5 and 6.5. All of The Knock Out® Family of Roses need 6-8 hours of full sun every day. The more sun there is, the more they will thrive and produce flowers. Knock Out® Roses will repeat-bloom from spring to frost regardless of deadheading. Deadheading does offer a cleaner, tidier look. Often people choose to deadhead to remove the faded blooms. In the way of fertilizing, we recommend Bayer Rose N1 Rose Flower Care be applied to the base of the rose in early spring.

Roses are non-toxic to pets, making them a fairly good option for landscaping for pet owners. They're a good option for cut flowers inside, as well, since they won't hurt your indoor pet if they consume any fallen pedals. Its non-stop blooms and lush foliage are a favorite for gardeners and also deer.

While we work hard to maintain updated pictures of the plant items that we carry, please keep in mind, however, that these are images and that the plant product that you receive may not be exactly the same. If you are not happy with the product that you receive, please notify us immediately (within 24 hours) so that we can work with you to ensure satisfaction.