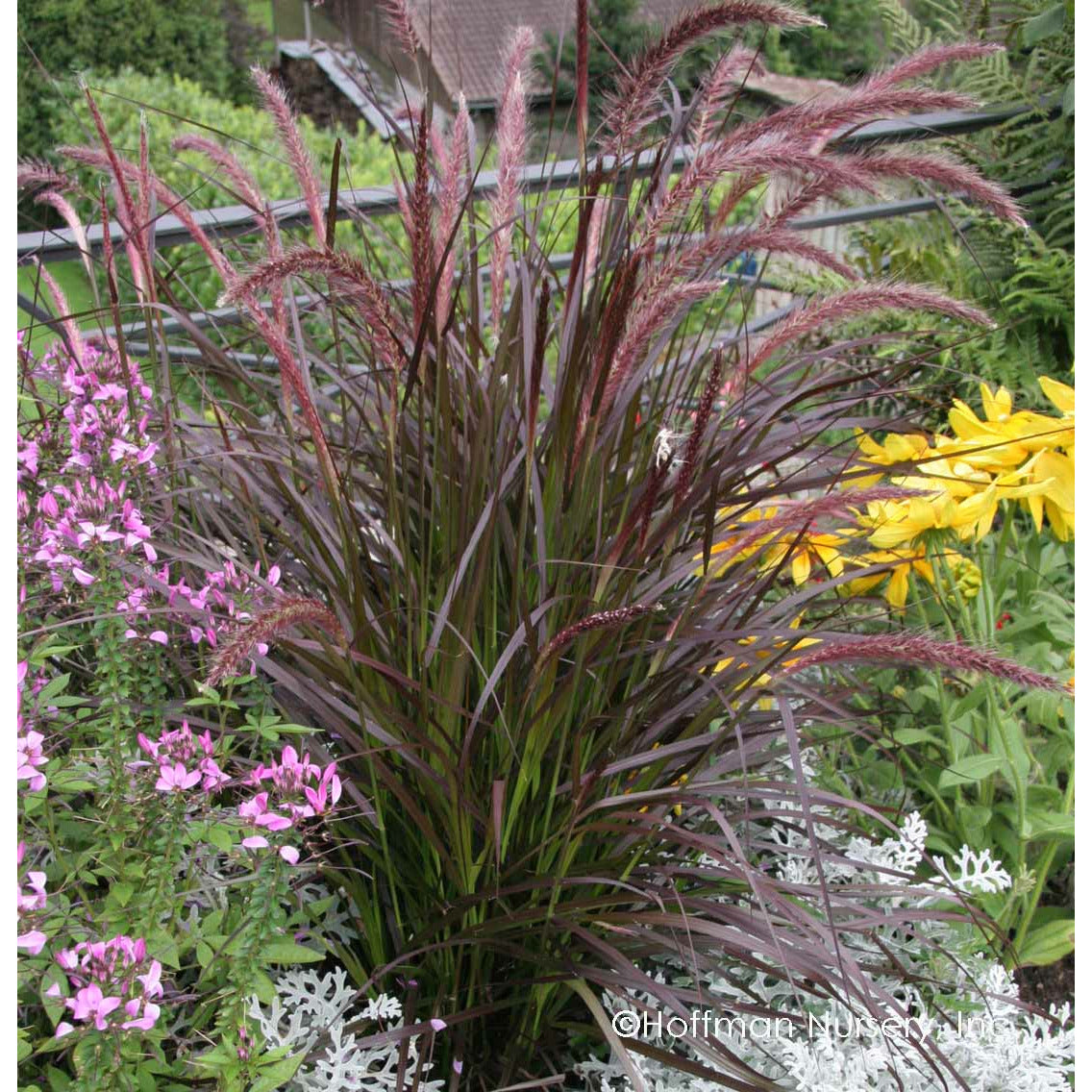 Pennisetum Rubrum Grass
This ANNUAL purple fountain grass appeals to both inexperienced gardeners and seasoned grass enthusiasts. Folks new to grasses are attracted to its beautiful red-burgundy color, flowing foliage and long bottlebrush plumes. Those who are familiar with ornamental grasses love it because it is an easy- and fast-growing annual bedding plant with plenty of character. Pennisetum x advena 'Rubrum' is often used as a colorful specimen, in sweeping masses or as filler in perennial beds. In decorative urns, its garnet color contrasts beautifully with deep greens, blues and yellows. It maintains its shape and color throughout the summer; blooms remain lovely from June until frost. It is just the right size for many landscape designs.
While we work hard to maintain updated pictures of the plant items that we carry, please keep in mind, however, that these are images and that the plant product that you receive may not be exactly the same. If you are not happy with the product that you receive, please notify us immediately (within 24 hours) so that we can work with you to ensure satisfaction.