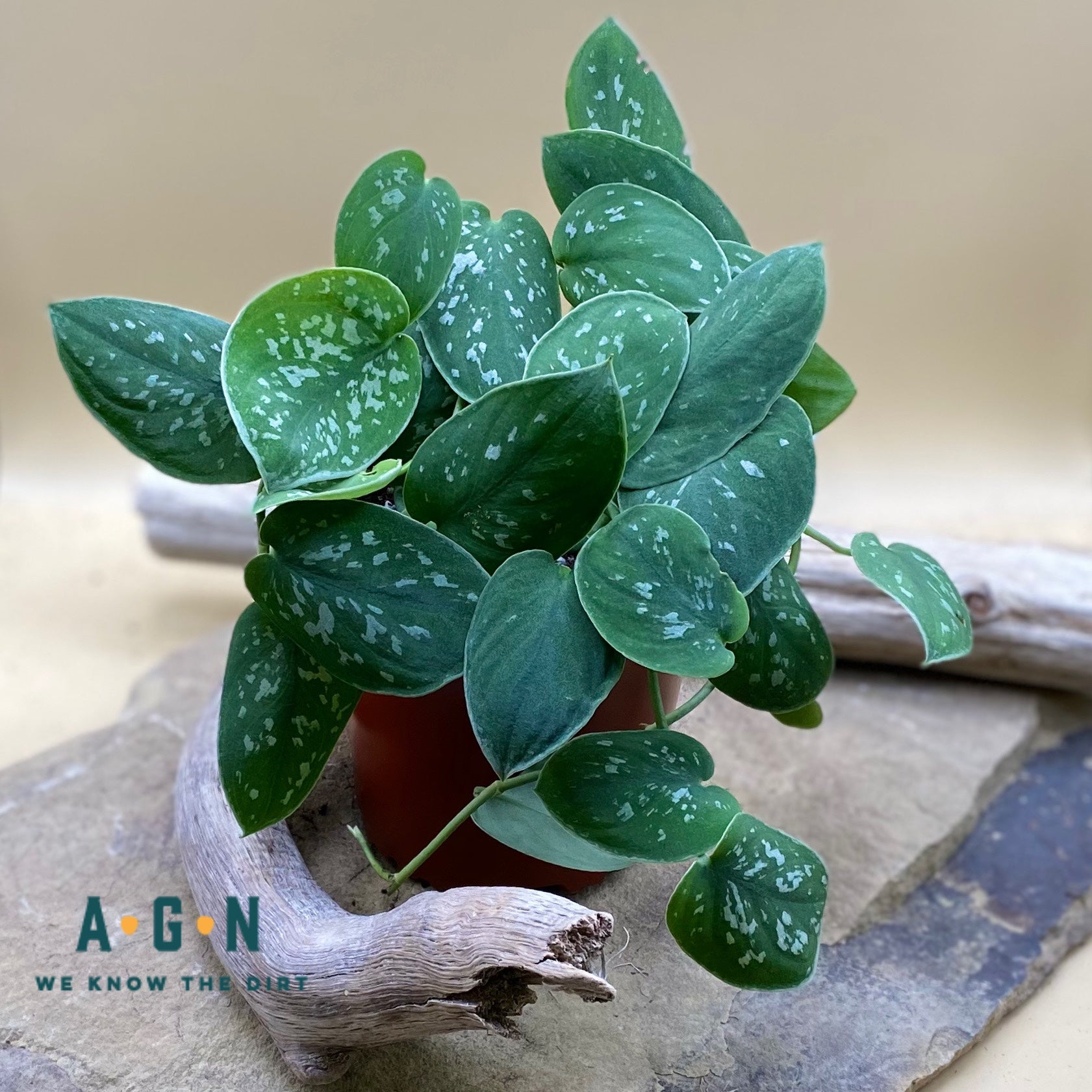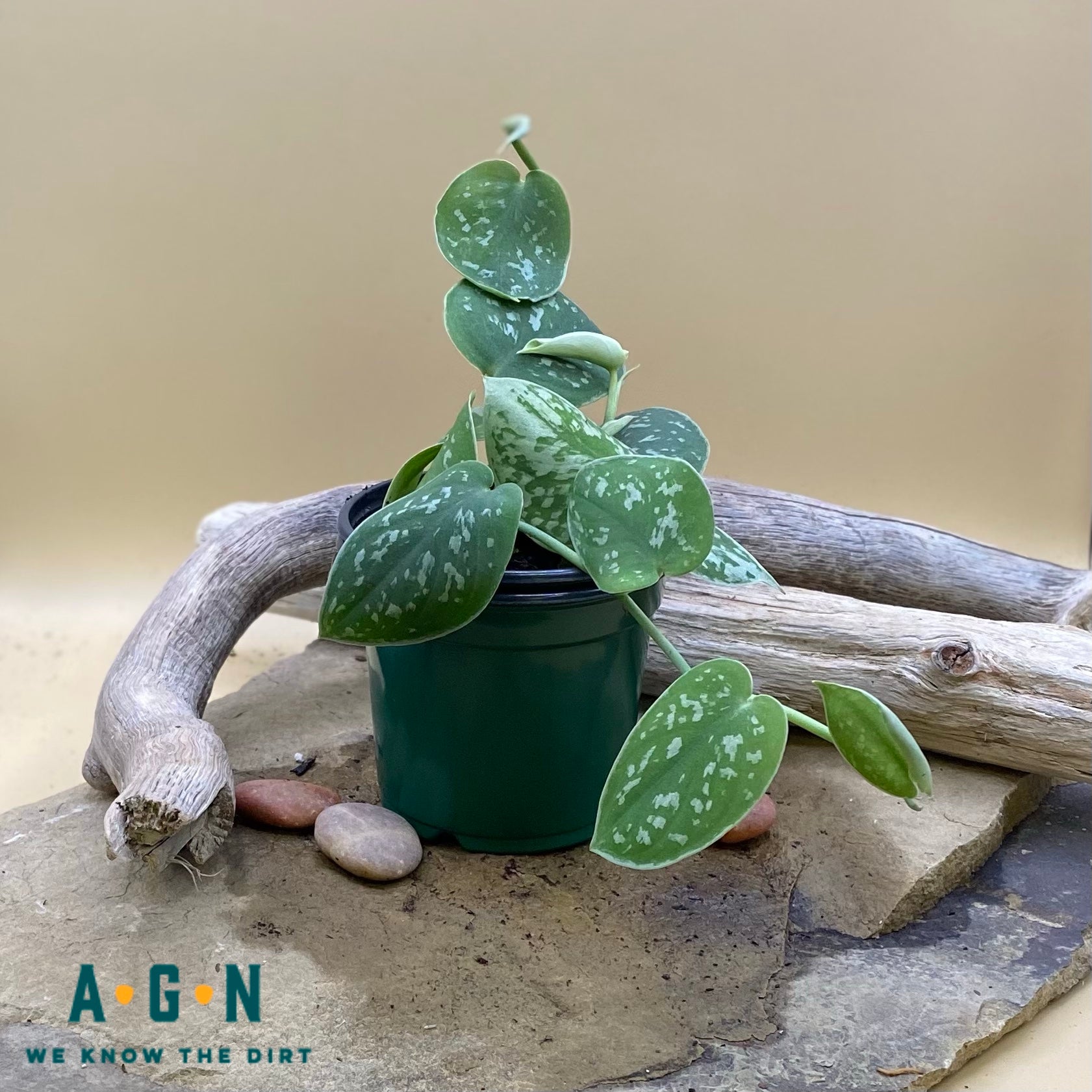 Scindapsus Pictus, 'Argyraeus' (Satin Pothos)
Scindapsus, pictus 'argyraeus'  is a gorgeous trailing plant. The medium sized oval leaves are dark green with silver spots and have a satin sheen. That's where it gets it's common name of "Satin Pothos". Scindapsus Pictus Argyraeus is commonly confused with Scindapsus Pictus Exotica because they both have silver patterns on their leaves. You can identify Scindapsus Pictus Argyraeus because its leaf has a higher color contrast because its variegation appears more sparse (green with silver spots) and Scindapsus Pictus Exotica's leaf curl at the edges and is completely silver except for the central part.
While we work hard to maintain updated pictures of the plant items that we carry, please keep in mind, however, that these are images and that the plant product that you receive may not be exactly the same. If you are not happy with the product that you receive, please notify us immediately (within 24 hours) so that we can work with you to ensure satisfaction.