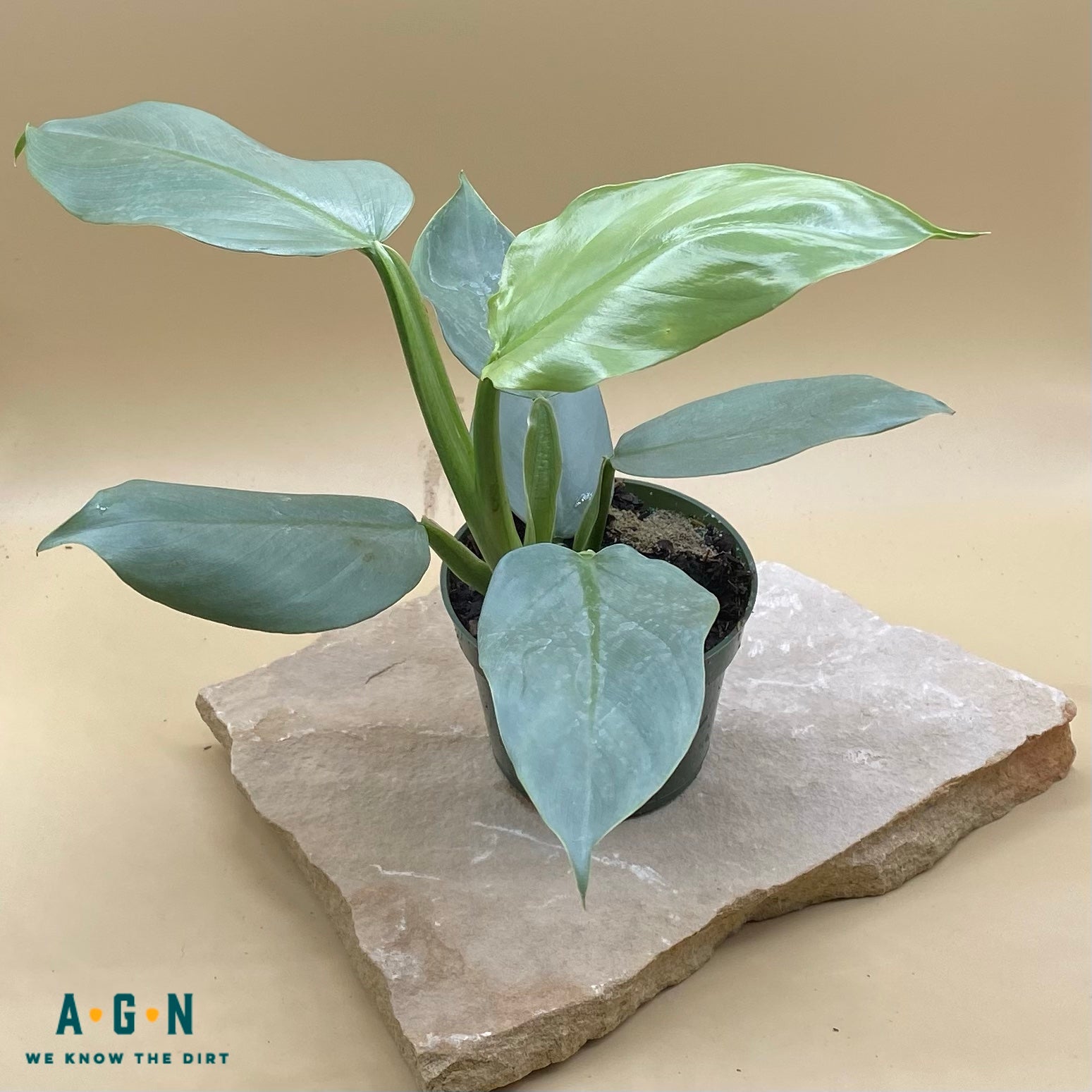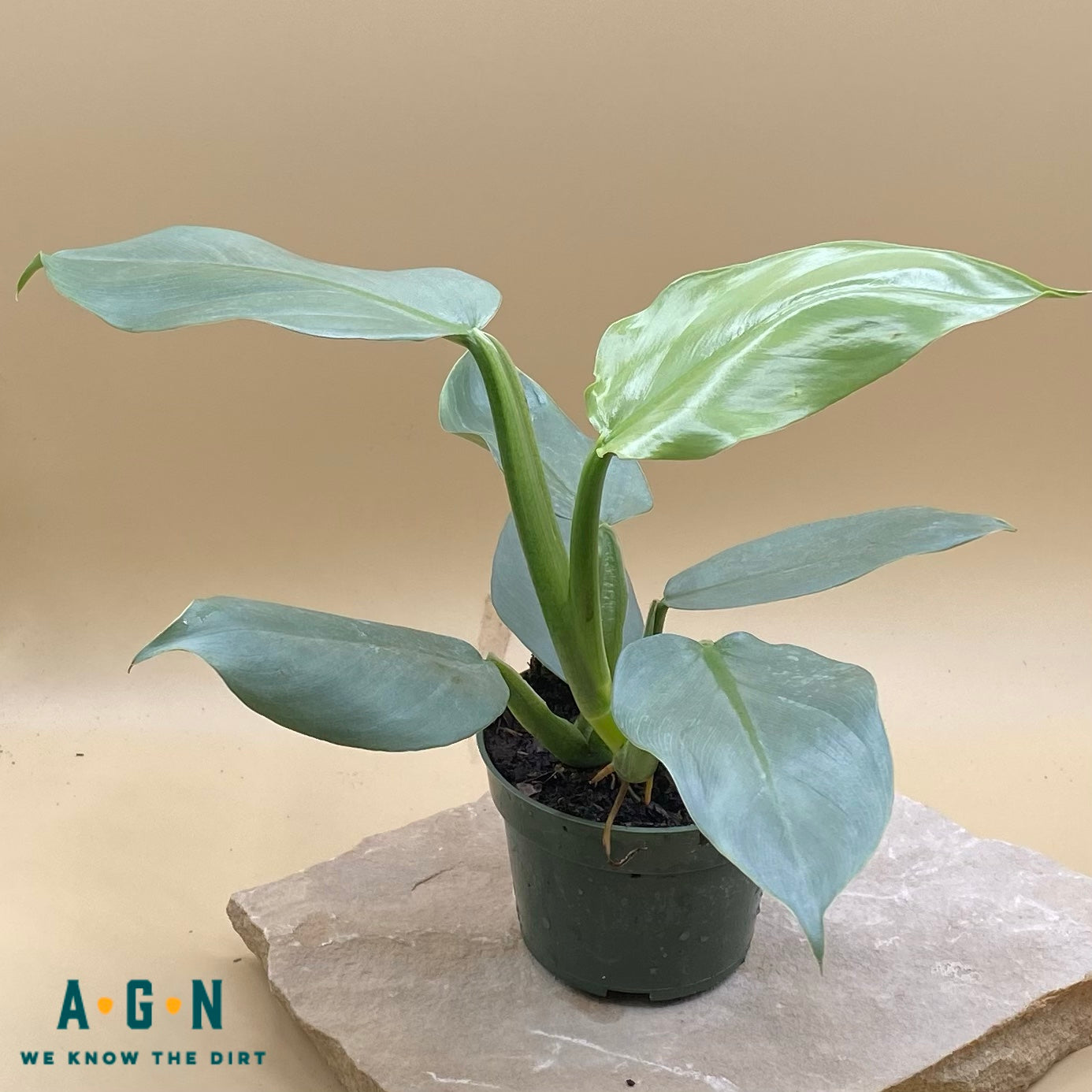 Silver Sword Philodendron
Silver Sword Philodendron, the Hastatum Philo features blue-tinged or silvery green, glossy and elongated leaves that have an upward vining growth pattern. Like most philodendrons, this too is fairly adaptable and requires minimal maintenance. If you understand its requirements and apply the growing tips I describe below, you can keep this plant in your home without any issues.
A trellis or a pole to support the upward vining growth of this philo is desirable to allow the plant to reach its full potential. Keeping it in a hanging basket can also work.
At its best, the Hastatum can achieve a height of up to 10 feet. Indoors, however, it will stay a bit smaller, especially if you do some pruning back when the size is no longer feasible to accommodate.
Because of the relatively sturdy stem, the plant can fall over if it becomes top heavy. Both a pole and a sturdy pot are needed to support a top heavy plant.
While we work hard to maintain updated pictures of the plant items that we carry, please keep in mind, however, that these are images and that the plant product that you receive may not be exactly the same. If you are not happy with the product that you receive, please notify us immediately (within 24 hours) so that we can work with you to ensure satisfaction.