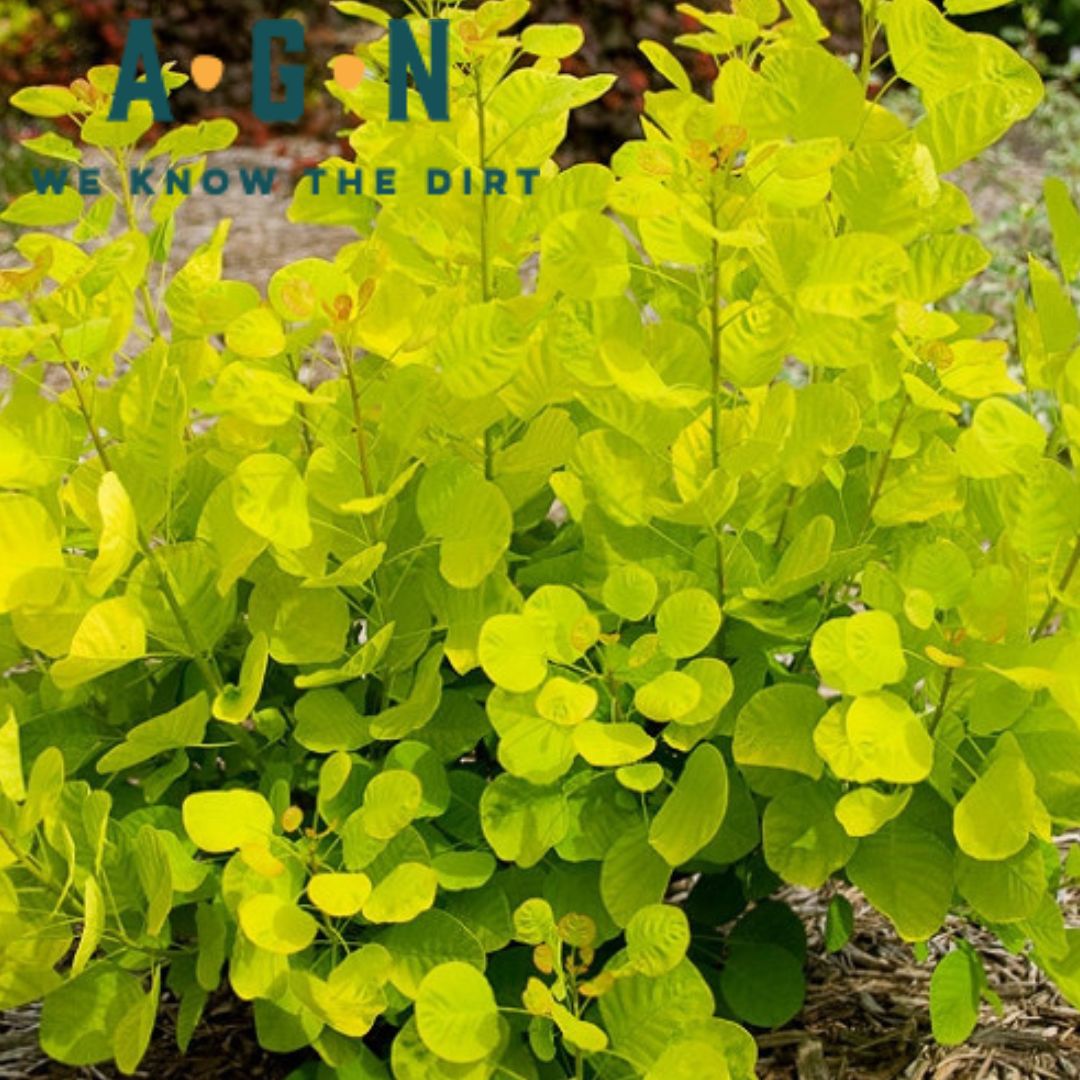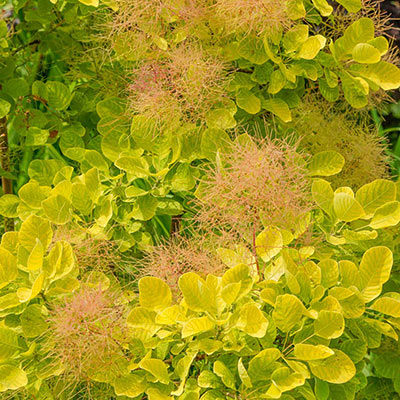 Golden Spirit Smoke Tree
Description

Growth Habit

Care

Toxicity

Satisfaction
This tree is seldom seen here in Tennessee and it's beautiful! Cotinus coggygria, commonly known as smoke tree, is an upright, loose-spreading, multi-stemmed, deciduous shrub that is native from southern Europe to central China.  Bluish green leaves (to 3" long) are ovate to obovate. Fall color is highly variable, but at its best produces attractive shades of yellow, orange, and purplish-red.

This product is for sale in store only; no shipping allowed.
It typically matures over time to 10-15' tall and as wide. It gets its common name of smoketree (or smokebush) not from the tiny, insignificant, yellowish flowers which appear in branching, terminal panicles (to 6-8" long) in spring, but from the billowy hairs (attached to elongated stalks on the spent flower clusters) which turn a smokey pink to purplish pink in summer, thus covering the tree with fluffy, hazy, smoke-like puffs throughout summer.
Easy to grow in average soils; requires excellent drainage. Tolerates poor, rocky, infertile soils. Water deeply, regularly during the first growing season to establish an extensive root system; reduce frequency once established. Fertilize in spring. Prune heavily every few years to promote new growth with larger, more colorful foliage. Smoketree is an excellent choice as a single specimen plant, massed in shrub borders, or as an informal hedge or privacy screen. 
There's no evidence that the Golden Spirit Smoke Tree is toxic to dogs and no information at all on its effect on cats. Deer tolerant.

While we work hard to maintain updated pictures of the plant items that we carry, please keep in mind, however, that these are images and that the plant product that you receive may not be exactly the same. If you are not happy with the product that you receive, please notify us immediately (within 24 hours) so that we can work with you to ensure satisfaction.