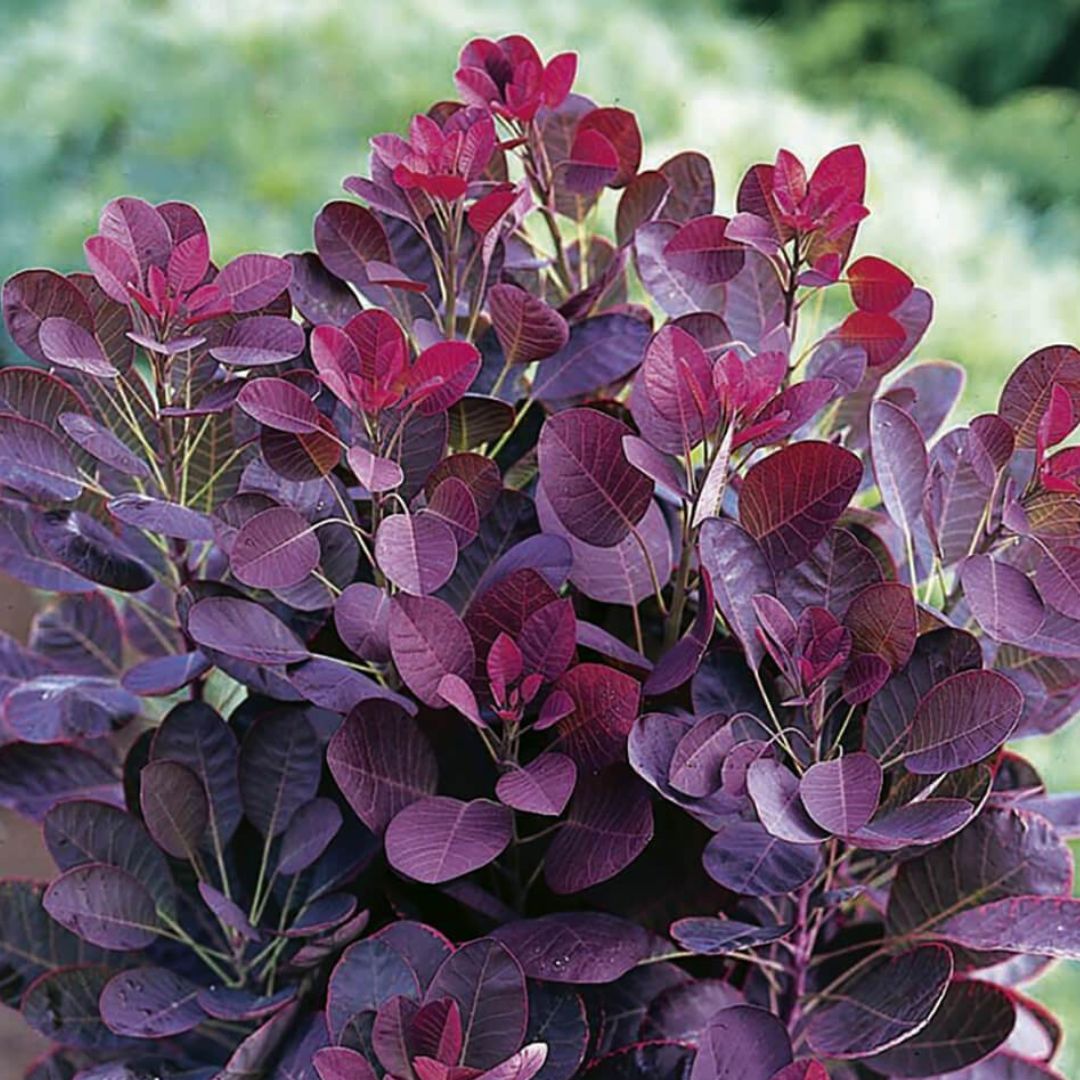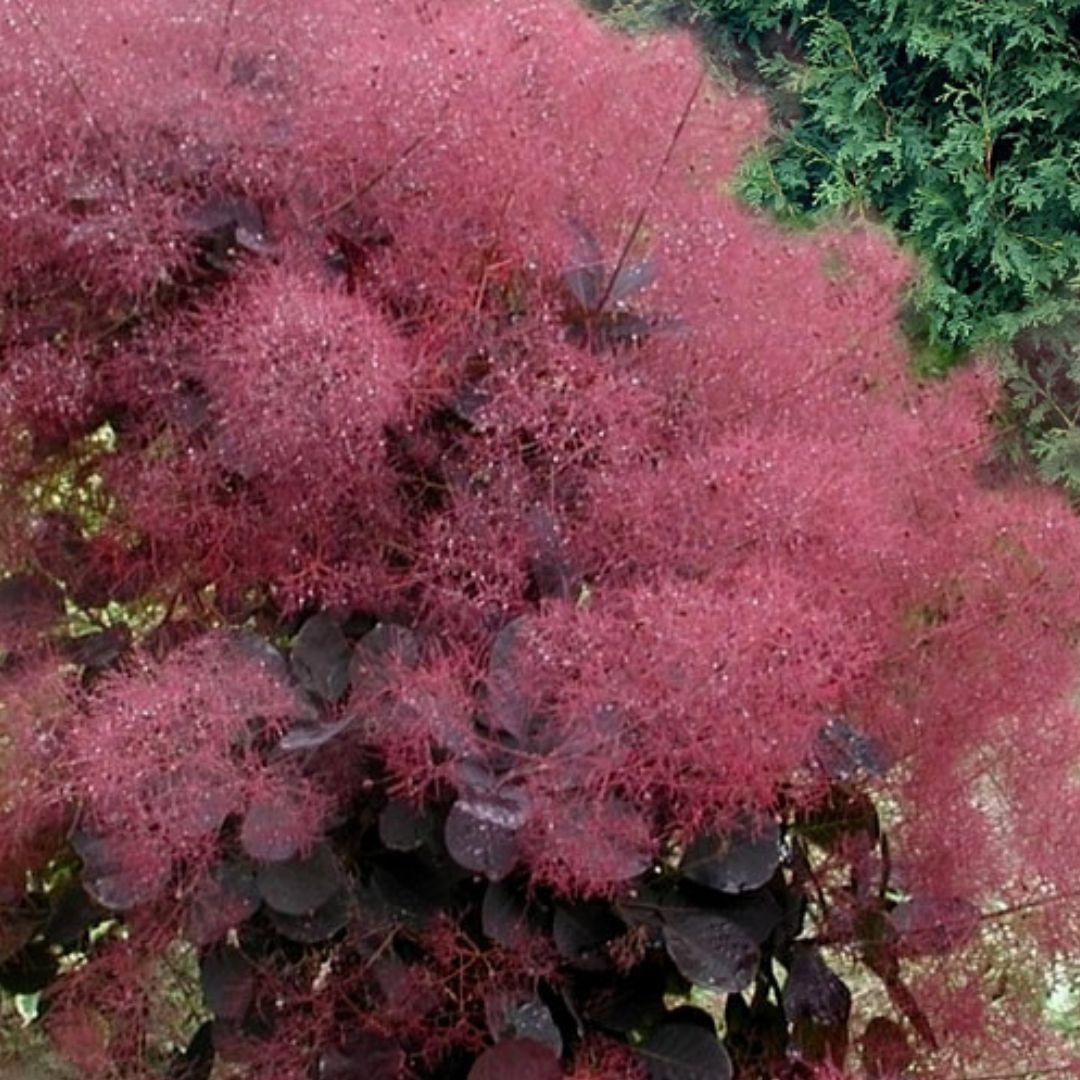 Royal Purple Smoke Tree
Dramatic, long-lasting, pinkish purple, smoke-like airy seed clusters backed by reddish purple foliage create a prized small tree or large accent shrub. Foliage holds its color all summer, then turns scarlet red in autumn. Deciduous. Easy to grow in average soils; requires excellent drainage. Tolerates poor, rocky, infertile soils. Water deeply, regularly during the first growing season to establish an extensive root system; reduce frequency once established. Fertilize in spring. Prune heavily every few years to promote new growth with larger, more colorful foliage. Zones 4-10.

While we work hard to maintain updated pictures of the plant items that we carry, please keep in mind, however, that these are images and that the plant product that you receive may not be exactly the same. If you are not happy with the product that you receive, please notify us immediately (within 24 hours) so that we can work with you to ensure satisfaction.