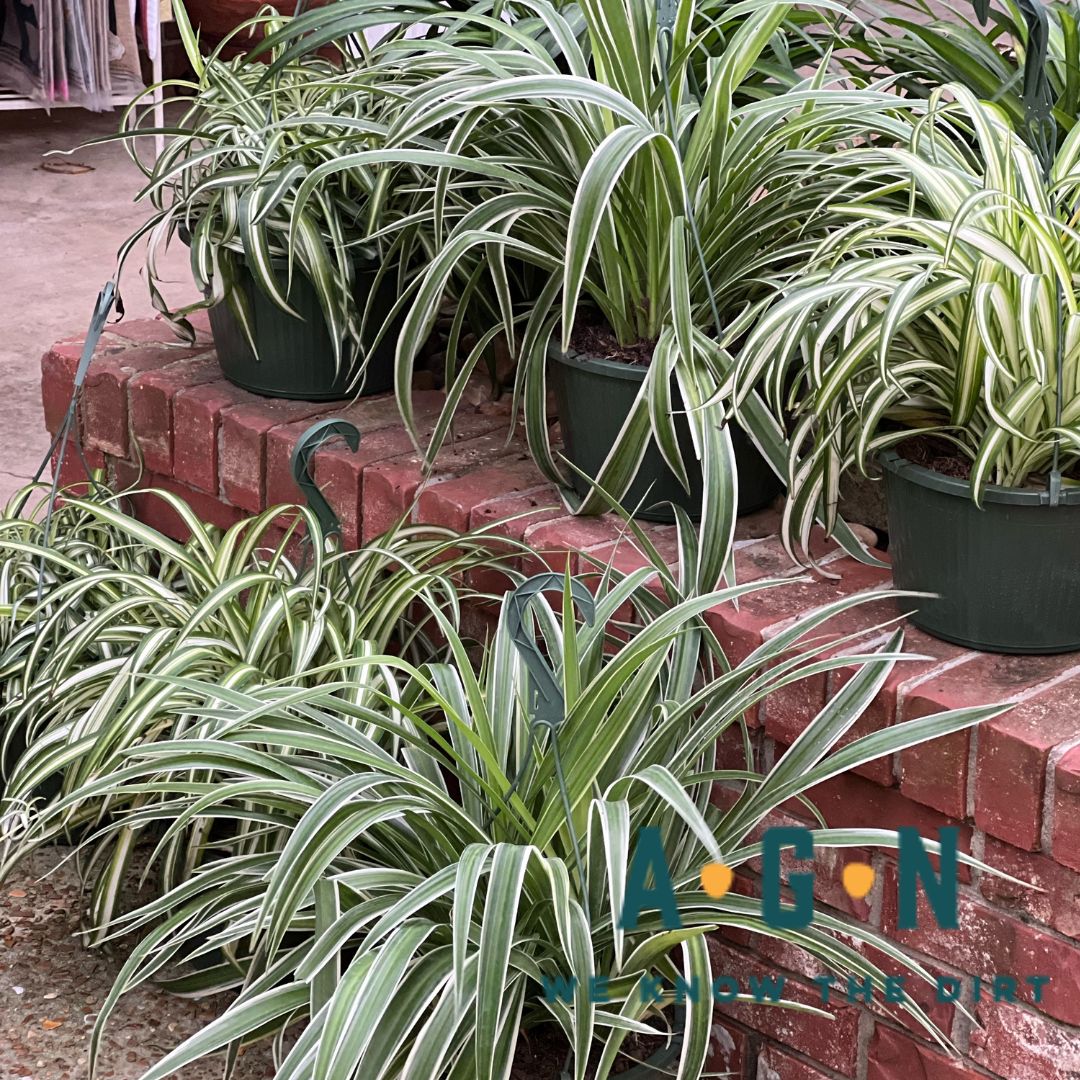 Spider Plant Variegated
The Spider plant is among the most adaptable houseplants, and is very easy to grow. A graceful plant that makes a statement anywhere—from a tabletop to a mantle, or with its lovely arching leaves as a hanging plant. The Spider Plant is also known for its tremendous air purifying qualities, making it a healthy addition to your home as well. Spider plants rapidly propagate themselves with "pups" that root very easily.

While we work hard to maintain updated pictures of the plant items that we carry, please keep in mind, however, that these are images and that the plant product that you receive may not be exactly the same. If you are not happy with the product that you receive, please notify us immediately (within 24 hours) so that we can work with you to ensure satisfaction.