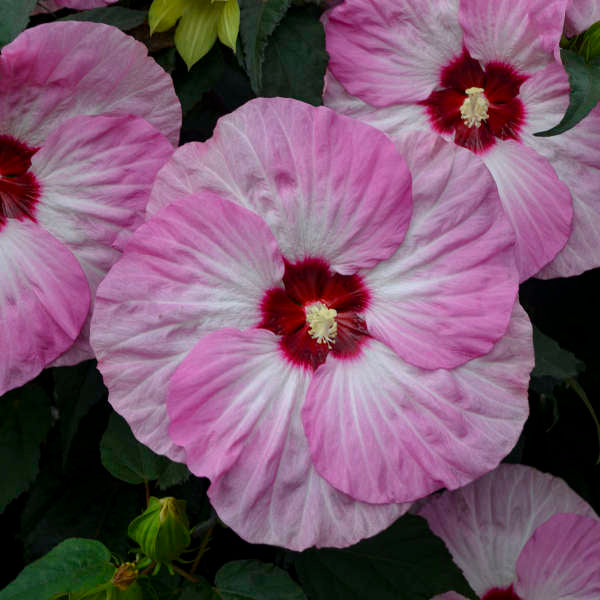 Spinderella Hardy Hibiscus (Rosemallow)
Show this off in your late summer landscape with the wild new pinwheel pattern of 'Spinderella'. Large, 8" white flowers have medium pink accented edges and a dark red eye. Dark green leaves form a tidy, dense, and well-rounded habit that will fit perfectly as the centerpiece of your garden. The impeccable habit is a great improvement over other varieties of this flower type. These North American native plants bring massive, tropical-looking flowers all the way to zone 4 - 9. Although later to emerge than most perennials in spring, these are fast growing plants capable of adding an inch of new growth a day. Excellent at brightening up end of season gardens.
While we work hard to maintain updated pictures of the plant items that we carry, please keep in mind, however, that these are images and that the plant product that you receive may not be exactly the same. If you are not happy with the product that you receive, please notify us immediately (within 24 hours) so that we can work with you to ensure satisfaction.