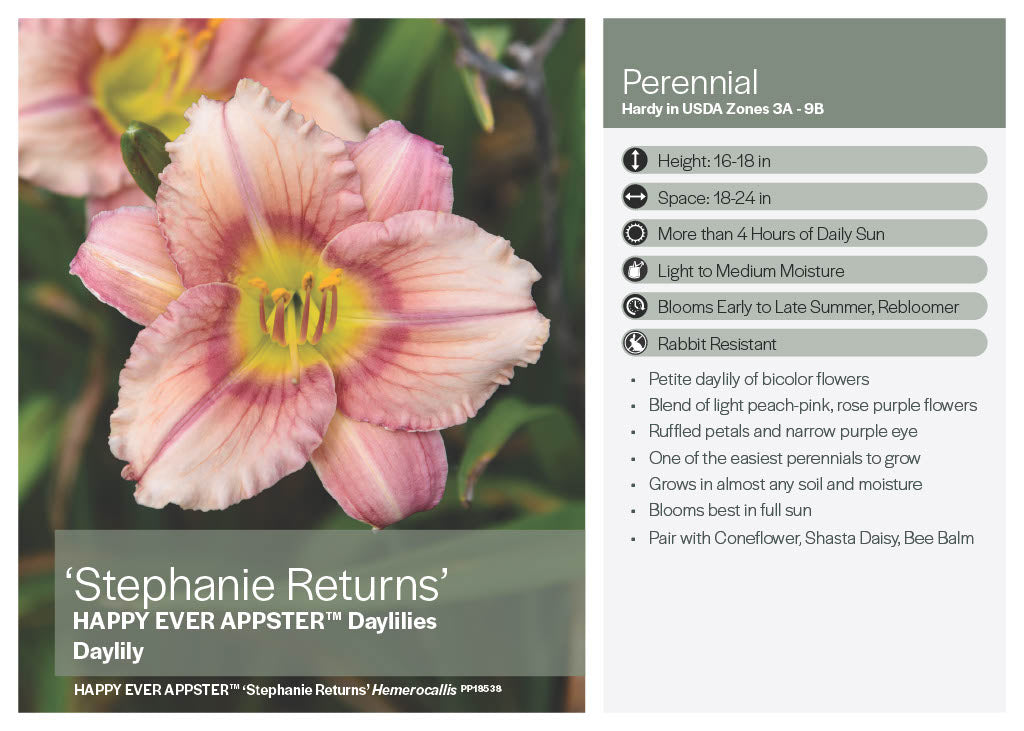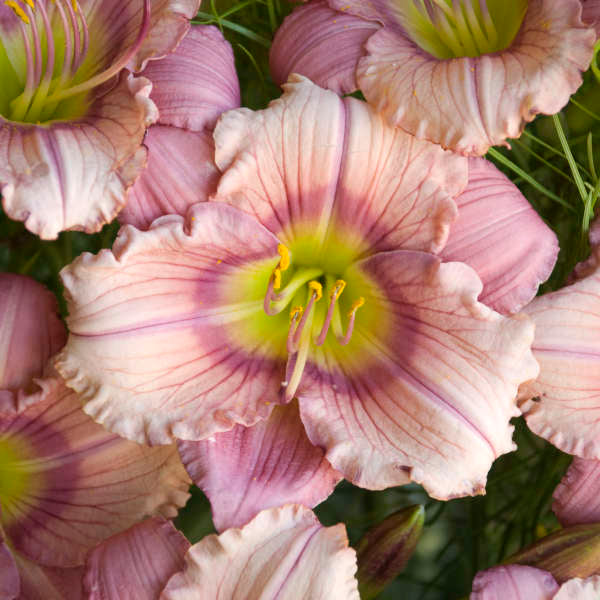 Stephanie Returns Daylily
Named for our friend, the Perennial Diva Stephanie Cohen, this little daylily really packs a punch! Like its parent, 'Rosy Returns', this is a short daylily with smaller but extremely plentiful blossoms produced for about 90 days in zone 6.
The 4" bicolor blossoms display a unique blend of light peachy pink, ruffled petals with a narrow, purple eye, radiant yellow throat, purple midribs, and reddish veining.  The recurved sepals are a deeper rose purple. They are presented atop slender, well-branched and very heavily budded scapes in early summer followed by nearly continuous bloom for the rest of the summer.  Several flower scapes are produced from each fan, and this vigorous daylily can form up to six fans per year.
If you've had enough of Stella and are ready to try something with a softer color palette, try Stephanie!
Daylilies can survive many harsh conditions that other plants cannot including: polluted city environments, slopes, poor and dry soils, near pavement that is salted in winter, and under Black Walnut trees (not affected by juglone).