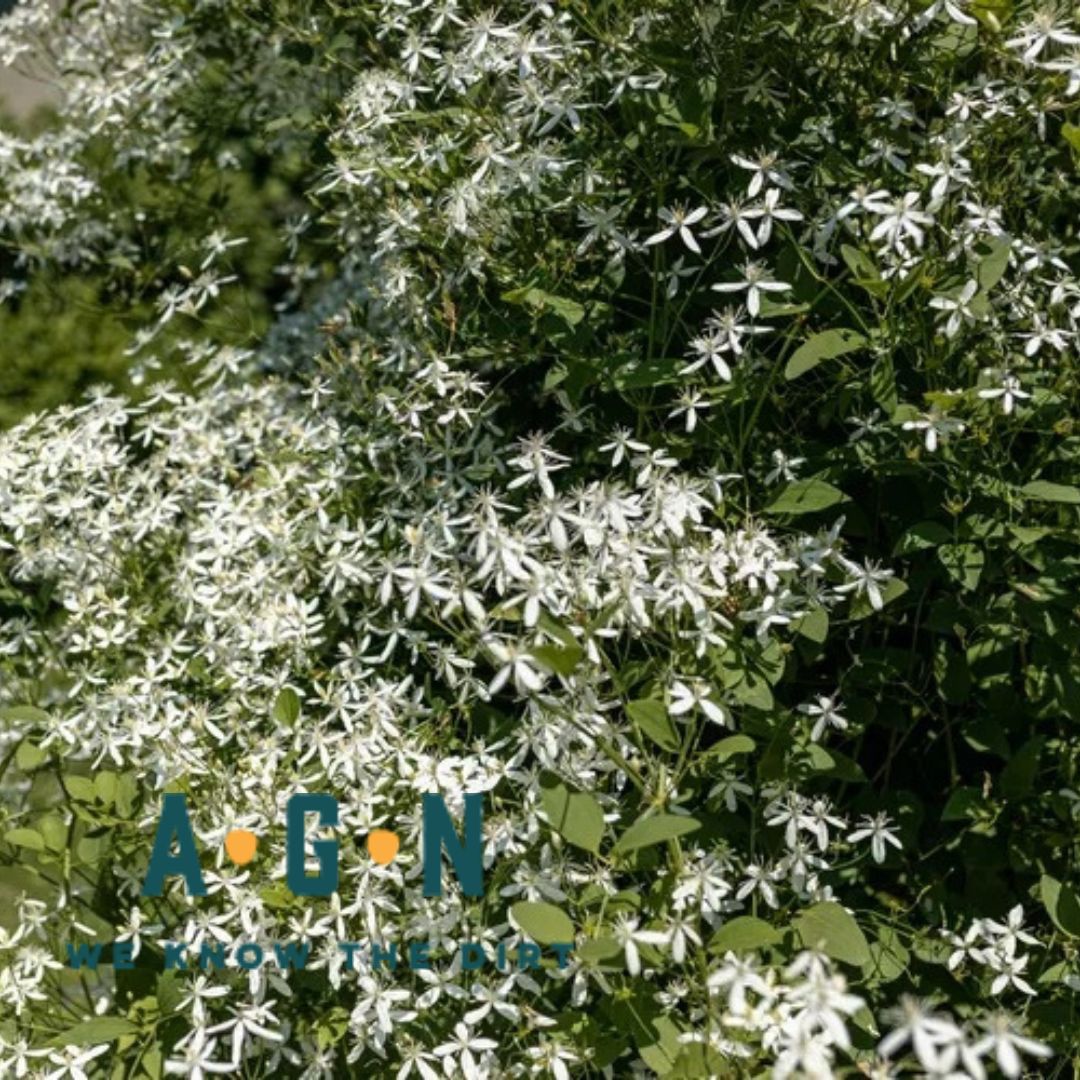 Sweet Autumn Clematis
Description

Care

Growth Habit

Toxicity

Satisfaction
Sweet autumn clematis (Clematis terniflora) is a perennial flowering deciduous vine that produces sweetly fragrant flowers in the late summer and early fall. This twining vine has leathery, shiny, dark green leaves. The flowers are small, white, numerous, and fragrant. When covering wood fences or similar structures, a sweet autumn clematis in bloom gives the appearance of fleece. The spent flowers are replaced by fuzzy seed heads that are also attractive. But be warned: the aggressive growth of sweet autumn clematis means it's considered invasive in many eastern parts of the United States.
3 Gallon Size Liners are available for in store purchases only; no shipments online.
Zones 5 - 11. Full sun to partial shade in moist, well drained soil. Water when soil is 25% dry.
It can grow to 30 feet, though 15 feet is a more typical mature size. It has a fast growth rate, gaining a few feet in length each year. 
This plant is toxic to humans and pets.
While we work hard to maintain updated pictures of the plant items that we carry, please keep in mind, however, that these are images and that the plant product that you receive may not be exactly the same. If you are not happy with the product that you receive, please notify us immediately (within 24 hours) so that we can work with you to ensure satisfaction.