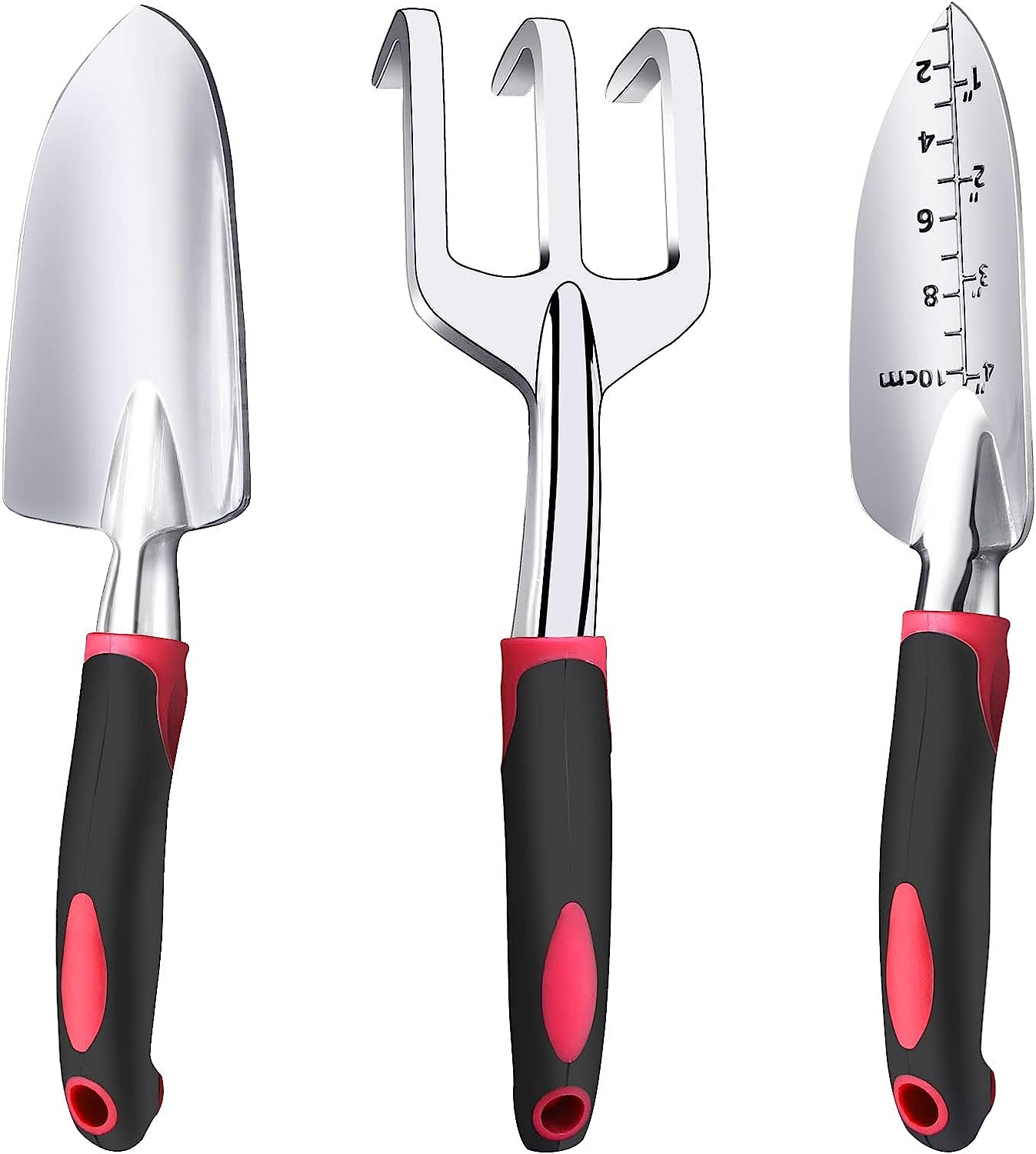 Three Piece Garden Hand Tool Set
This three piece heavy duty polished cast aluminum gardening hand tool set 3 pieces includes two shovels and one rake.
Ideal for a variety of tasks including pruning, digging, weeding,
loosening soil, aerating, transplanting, etc. Ergonomically made and with a soft grip handle that is made of high quality TPR material helps to reduce the pressure on the wrist and hand. More labor saving and more comfortable in long-term grip and use. A hole at the top of each handle for clutter-free storage.
Polished cast-aluminum blades and tips are shiny, rust-proof, extremely sturdy and easy to clean. Full-size adult gardening tools use advanced alloy materials to effectively withstand the harsh surface conditions. 

12 x 3 x 2.5 inches