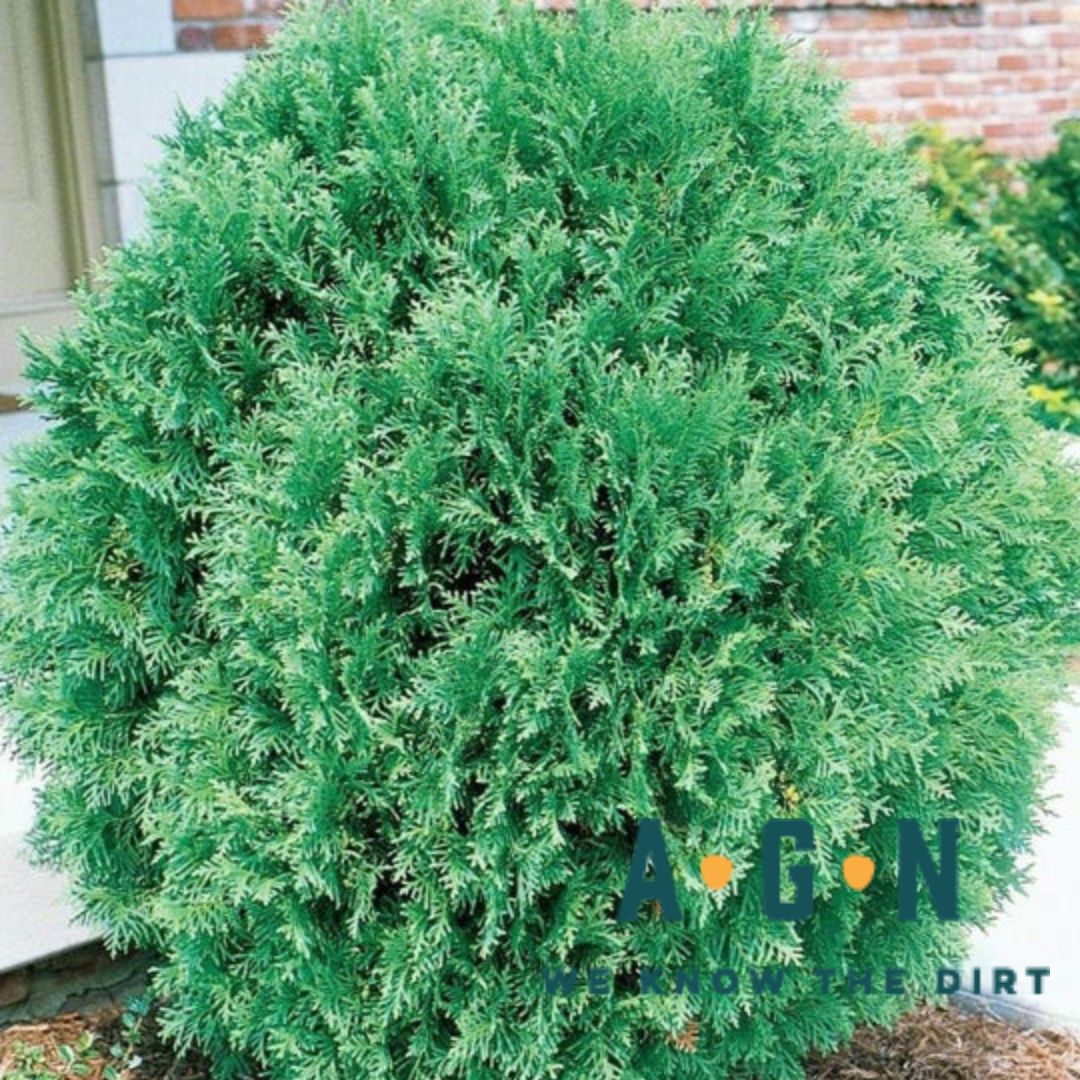 Tom Thumb Arborvitae
Tom Thumb Arborvitae is a dwarf conifer which is primarily valued in the landscape or garden for its ornamental globe-shaped form. It has attractive dark green evergreen foliage which emerges light green in spring. The scale-like sprays of foliage are highly ornamental and remain dark green throughout the winter. Arborvitae Tom Thumb Shrubs stay in a neat, round shape with no pruning. Perfect for small garden spaces and planting in containers on the deck or patio, Arborvitae Tom Thumb is a dwarf, slow-growing arborvitae cultivar with a distinct shape. It produces attractive, evergreen foliages. Tom Thumb will be about 2 to 3 feet tall and 2 to 3 feet wide at maturity.

Because this is a 3 gallon size liner, product is for in store pick-up only - no shipping of this product.
While we work hard to maintain updated pictures of the plant items that we carry, please keep in mind, however, that these are images and that the plant product that you receive may not be exactly the same. If you are not happy with the product that you receive, please notify us immediately (within 24 hours) so that we can work with you to ensure satisfaction.