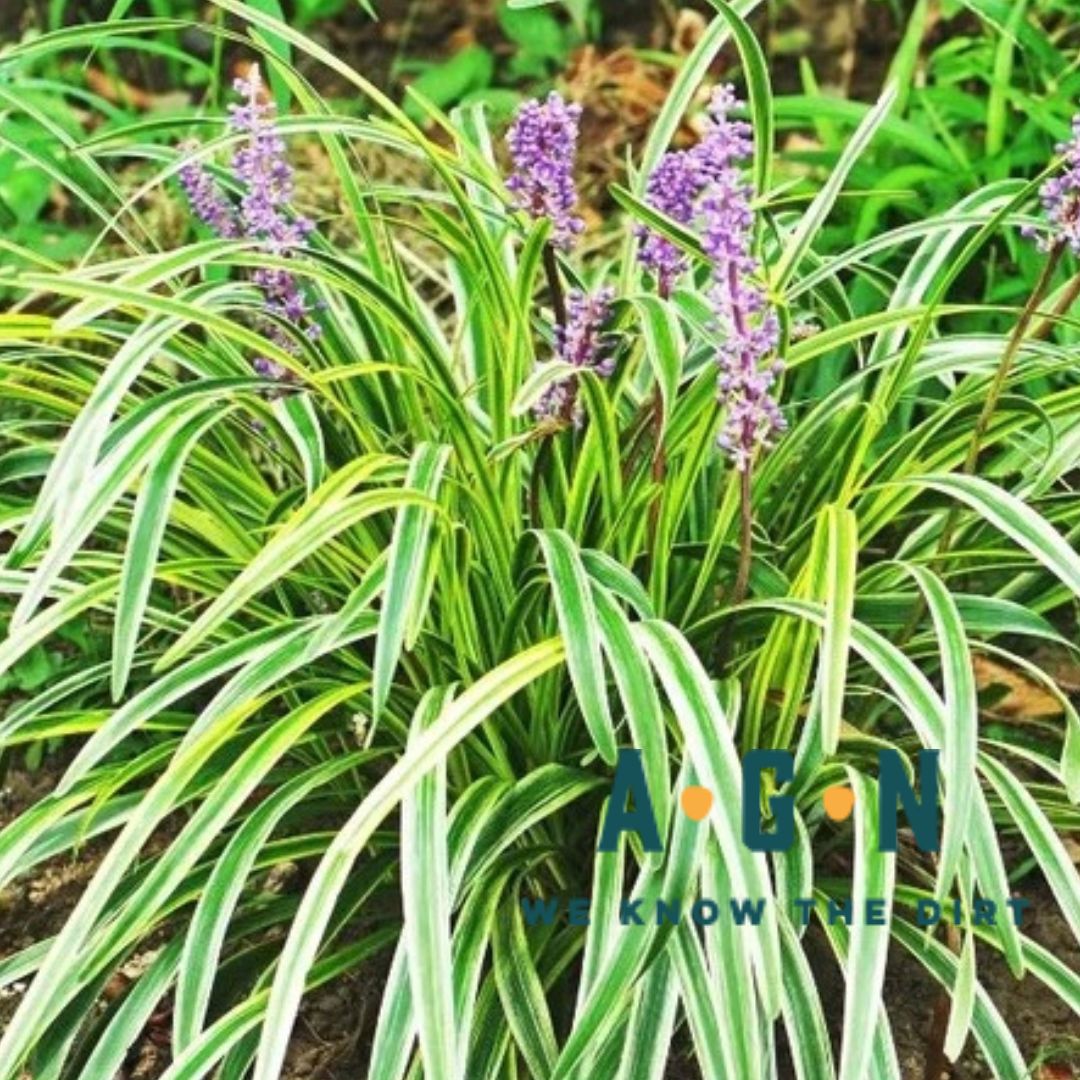 Variegated Monkey Grass
The Variegated Liriope (Monkey Grass) has long and narrow green dense foliage with contrasting yellow stripes. In late summer this Liriope will develop spikes with purple/lavender spikes that will be followed by dark blue berry like fruits. This ornamental grass has a clumping growth habit, and once mature can reach 12-15in. tall. Liriope is very adaptable and can thrive in poor soils and dry conditions. Variegated Liriope is great when planted as a ground cover or border planting along a flowerbed or side walk.

Though it is part of the lily family, monkey grass is toxic to both cats and dogs. However, symptoms are minor and include stomachache and nausea/vomiting. Mondo grass is also deer resistant.



While we work hard to maintain updated pictures of the plant items that we carry, please keep in mind, however, that these are images and that the plant product that you receive may not be exactly the same. If you are not happy with the product that you receive, please notify us immediately (within 24 hours) so that we can work with you to ensure satisfaction.