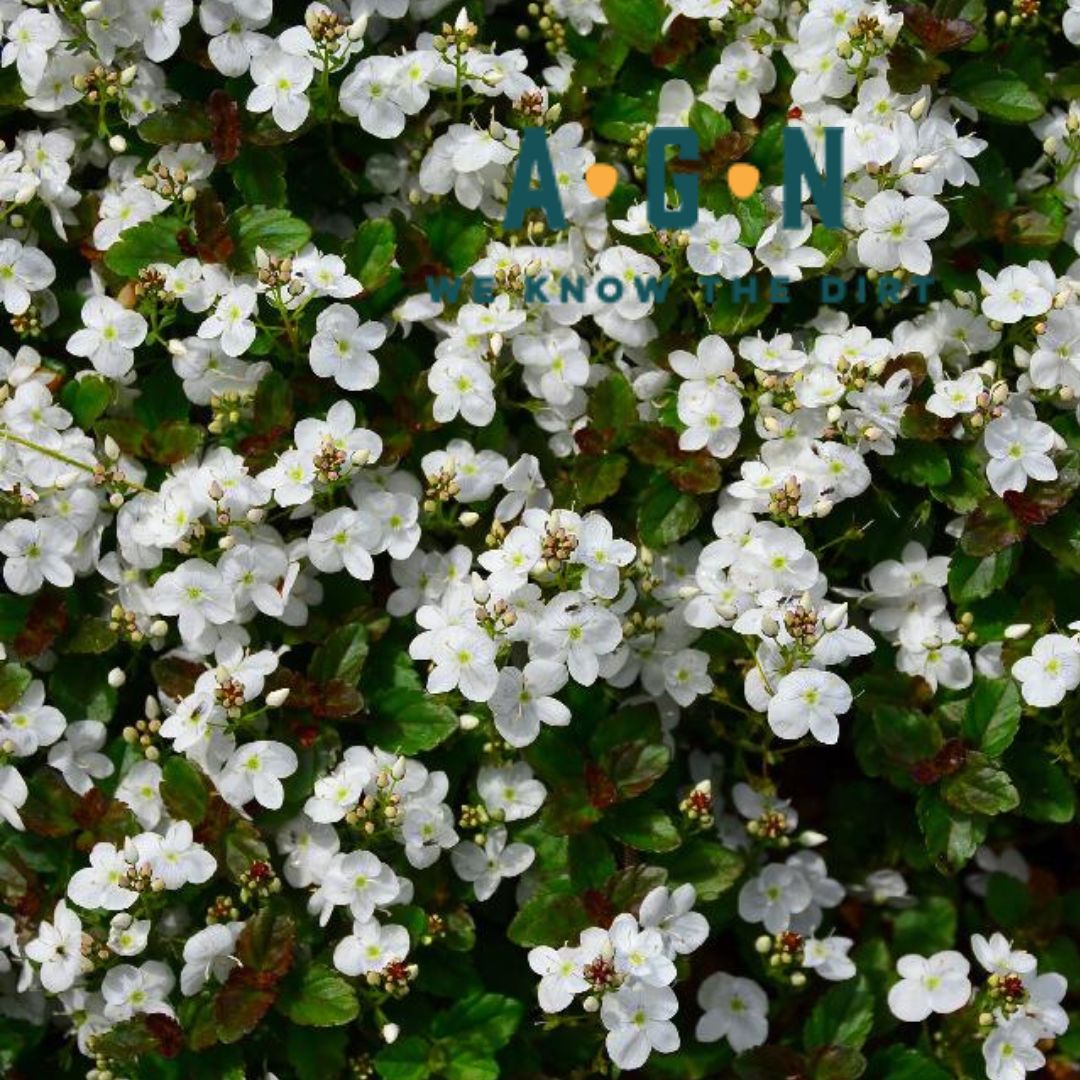 Whitewater Veronica Speedwell
Description

Care

Growth Habit

Toxicity

Satisfaction
Along with Georgia Blue Veronica,  'Whitewater' Veronica Speedwell, is a great choice when looking for a ground cover to wander through the twists and turns of other plants. It is wonderfully non-invasive and its blossoms are a pure white that will compliment any color in your garden. 

Zones 4 - 7. Full sun. Will tolerate some shade. Moist but well drained soil. Semi-evergreen - foliage turns deep burgundy to bronze in fall and winter. Dense enough to suppress weeds, and tough enough to withstand some foot traffic, it makes an excellent low lying groundcover.
4" - 6" tall, 1' - 2' wide. 
Non-toxic. Do not ingest.
While we work hard to maintain updated pictures of the plant items that we carry, please keep in mind, however, that these are images and that the plant product that you receive may not be exactly the same. If you are not happy with the product that you receive, please notify us immediately (within 24 hours) so that we can work with you to ensure satisfaction.