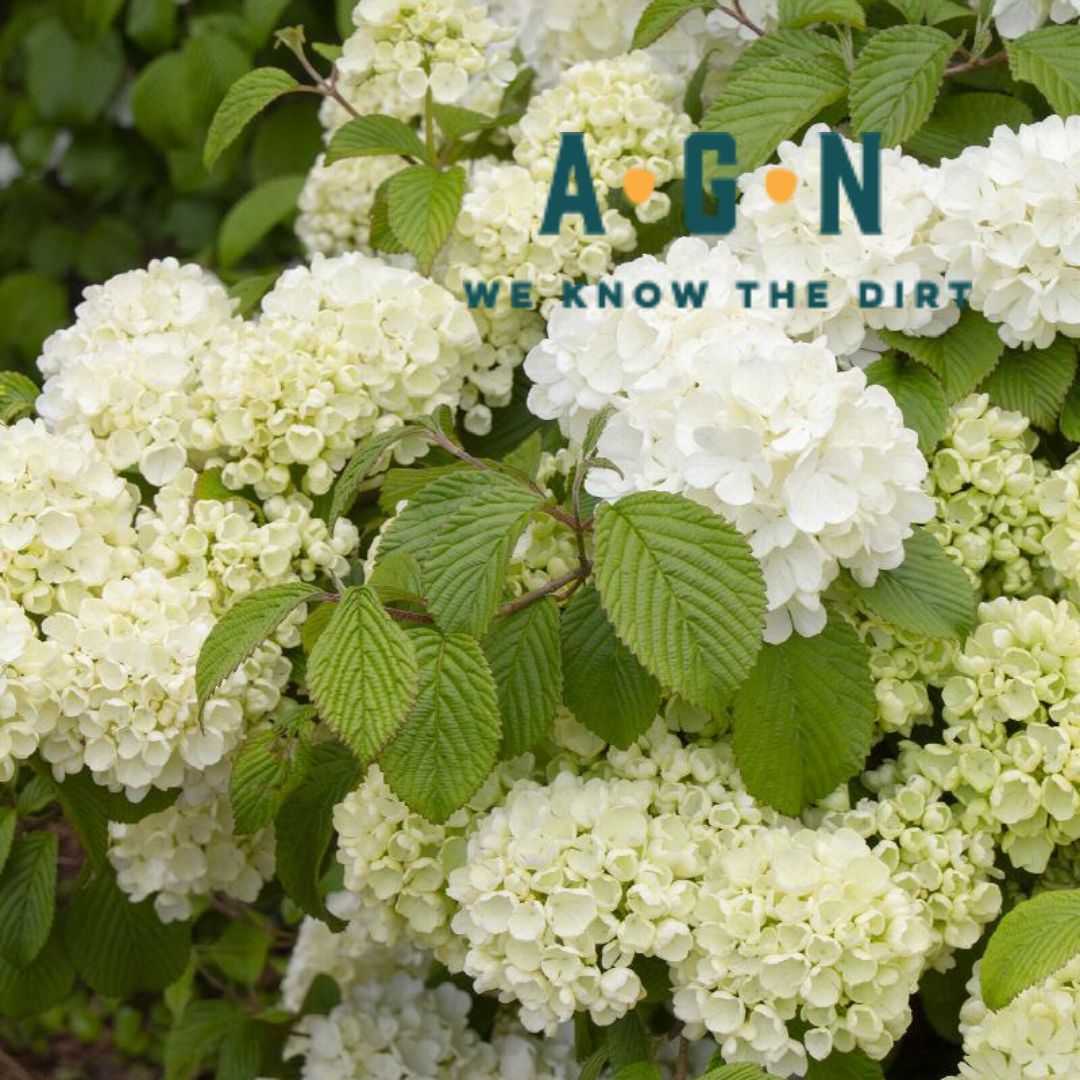 Popcorn Viburnum
You see these a lot throughout the area blooming in early spring - they're usually fairly large but they're covered with small small, popcorn ball-shaped blooms that line each branch. It also has deep veined, green foliage that turns red to purple in fall. This selection is earlier flowering than others of its type, and more heat and drought tolerant when established. Semi-evergreen that will get 6 to 7 feet tall and wide at maturity.
*Three gallon liners are not shipped; in store pick-up only please.

While we work hard to maintain updated pictures of the plant items that we carry, please keep in mind, however, that these are images and that the plant product that you receive may not be exactly the same. If you are not happy with the product that you receive, please notify us immediately (within 24 hours) so that we can work with you to ensure satisfaction.