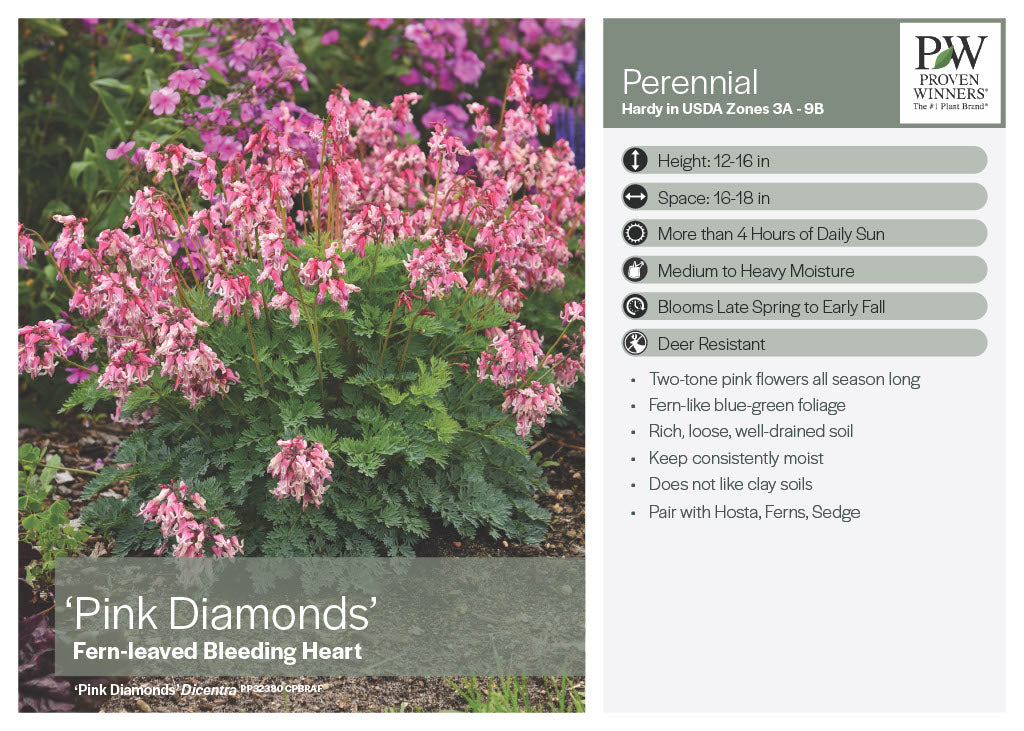 Pink Diamonds Bleeding Hearts
This fern line blue-green perennial has foliage all season long with two tone pink flowers in the summer. Long blooming & cute foliage makes it a favorite.

The optimum amount of sun or shade each plant needs to thrive: Full Sun (6+ hours), Part Sun (4-6 hours), Full Shade (up to 4 hours). 16"x18" at maturity.