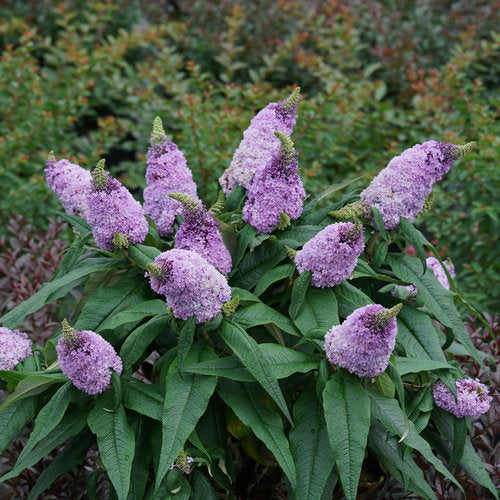 Amethyst Pugster Butterfly Bush
Meet Pugster® Amethyst butterfly bush - the newest member of this unique series that offers full sized flowers on a dwarf plant. This compact butterfly bush reaches just 2' tall and wide but has the large, full flowers normally seen on a much larger plant. It blooms non-stop from early summer through frost with amethyst-toned flowers, each with a tiny yellow-orange eye in the center. Thanks to thick, sturdy stems, the Pugster® series offers vastly improved hardiness and winter survival over other types of dwarf butterfly bush.
*Three Gallon Liners not available for shipping. In-store pick up only.
While we work hard to maintain updated pictures of the plant items that we carry, please keep in mind, however, that these are images and that the plant product that you receive may not be exactly the same. If you are not happy with the product that you receive, please notify us immediately (within 24 hours) so that we can work with you to ensure satisfaction.