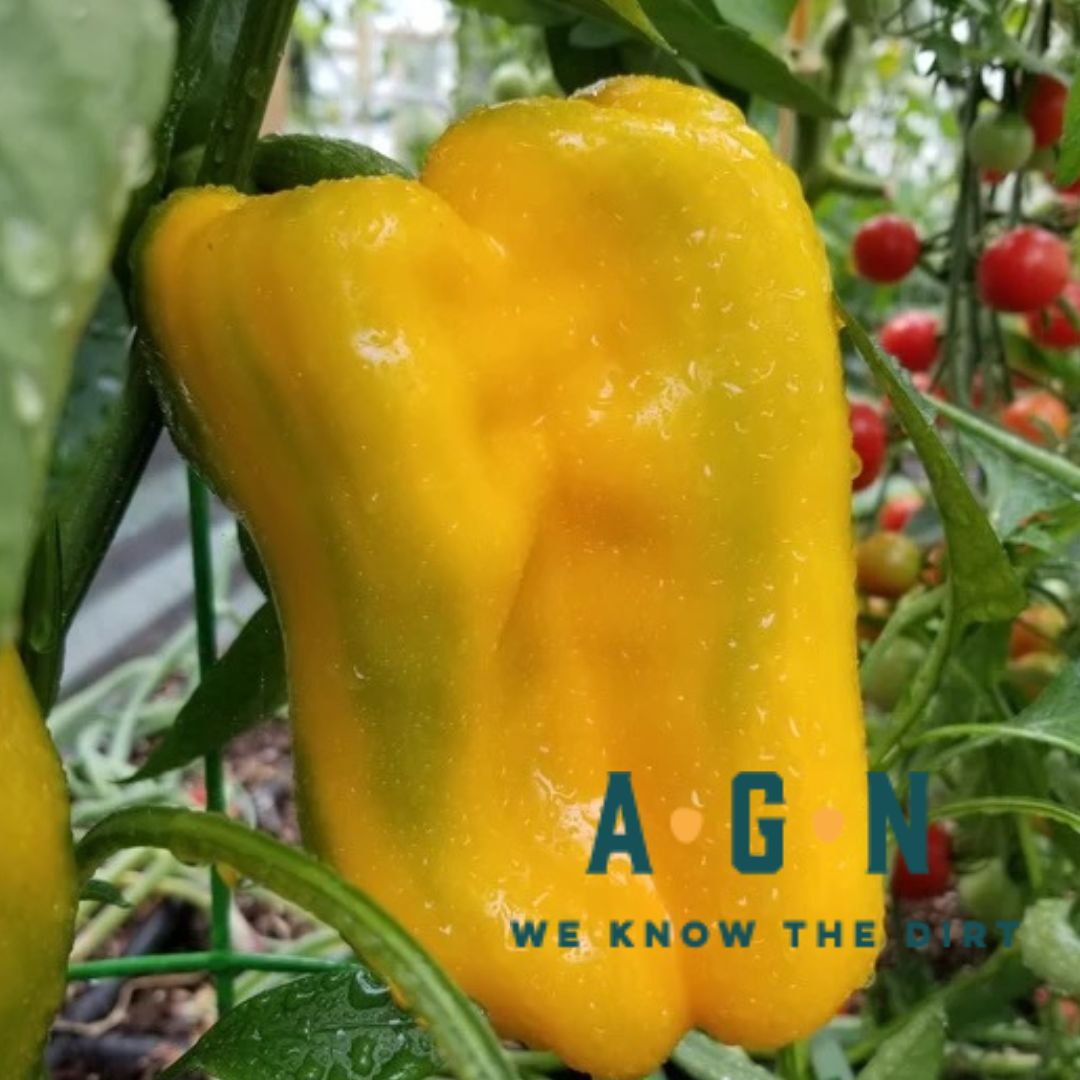 Yellow Monster Pepper Plant
Yellow Monster Pepper is a very versatile sweet pepper that is named after its sunny color and giant size of 8 inches! This bright yellow pepper is excellent for fresh eating, frying, roasting and stuffing. The Yellow Monster has a meaty texture that will add flavor and substance to any dish. As this variety ripens from a green to its famous yellow hue, its sweet flavor intensifies.
While we work hard to maintain updated pictures of the plant items that we carry, please keep in mind, however, that these are images and that the plant product that you receive may not be exactly the same. If you are not happy with the product that you receive, please notify us immediately (within 24 hours) so that we can work with you to ensure satisfaction.