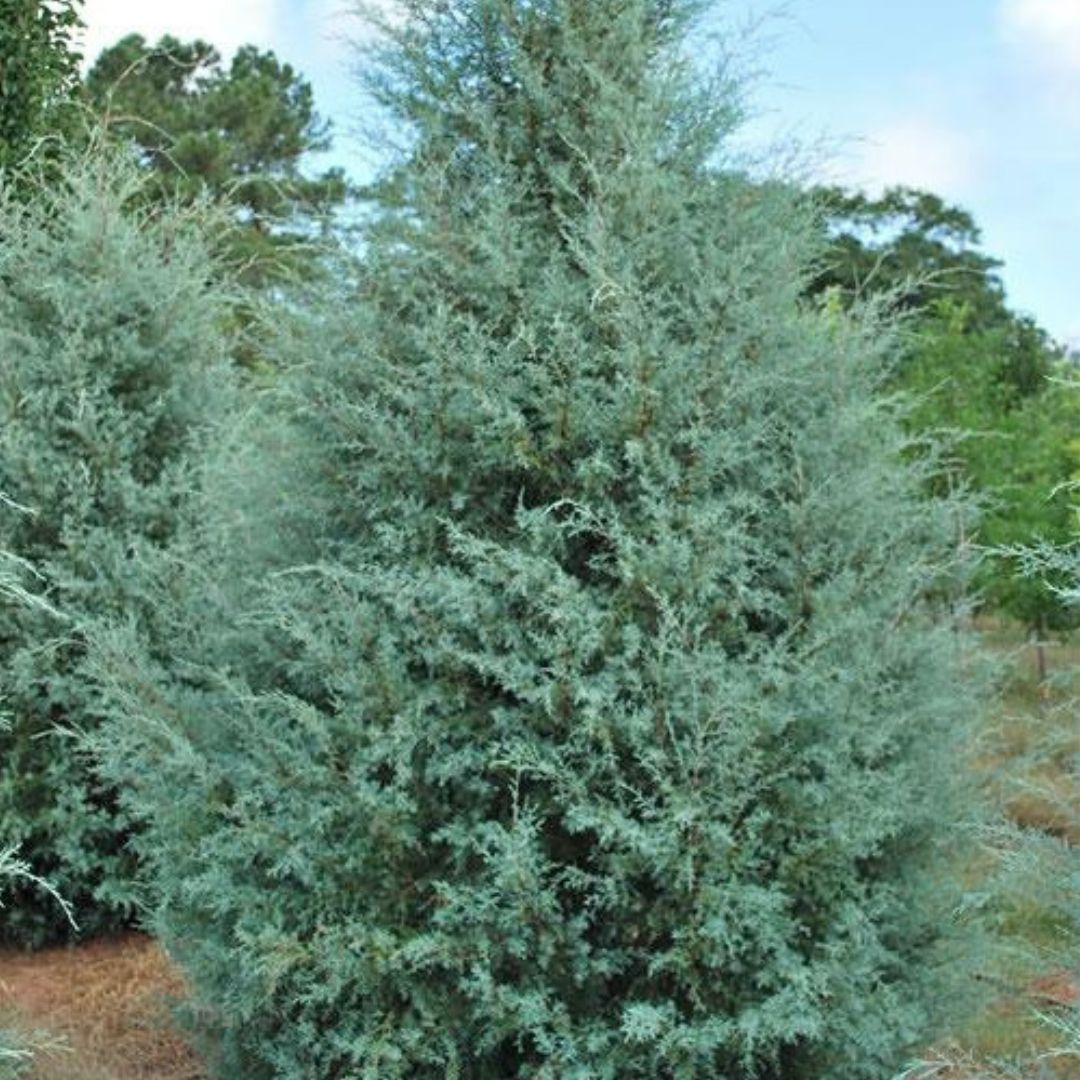 Carolina Saphire Cypress
Carolina Saphire is an Arizona Cypress that is a tall, wide, evergreen tree. The species name reflects the prevalence of this native United States conifer in the state of Arizona. Carolina is a fast-growing evergreen that features lacy, silvery-blue foliage. This tree is a great alternative to a privacy fence. Not only is this evergreen fast-growing, but it is also deer, disease, and insect resistant! Just plant these trees in the ground for a lovely accent tree or use it as a wind barrier for your property. No extra pruning or pesticide treatments will be needed for this tree, unlike many evergreens. At maturity, Carolina will reach a mature height of 40 to 60 feet with a width of 15 to 20 feet. If you plan to create a screen with this tree, plant at least 7 feet apart. 
Available in one gallon containers.
 *Three Gallon Liners not available for shipping. In-store pick up only.*
While we work hard to maintain updated pictures of the plant items that we carry, please keep in mind, however, that these are images and that the plant product that you receive may not be exactly the same. If you are not happy with the product that you receive, please notify us immediately (within 24 hours) so that we can work with you to ensure satisfaction.