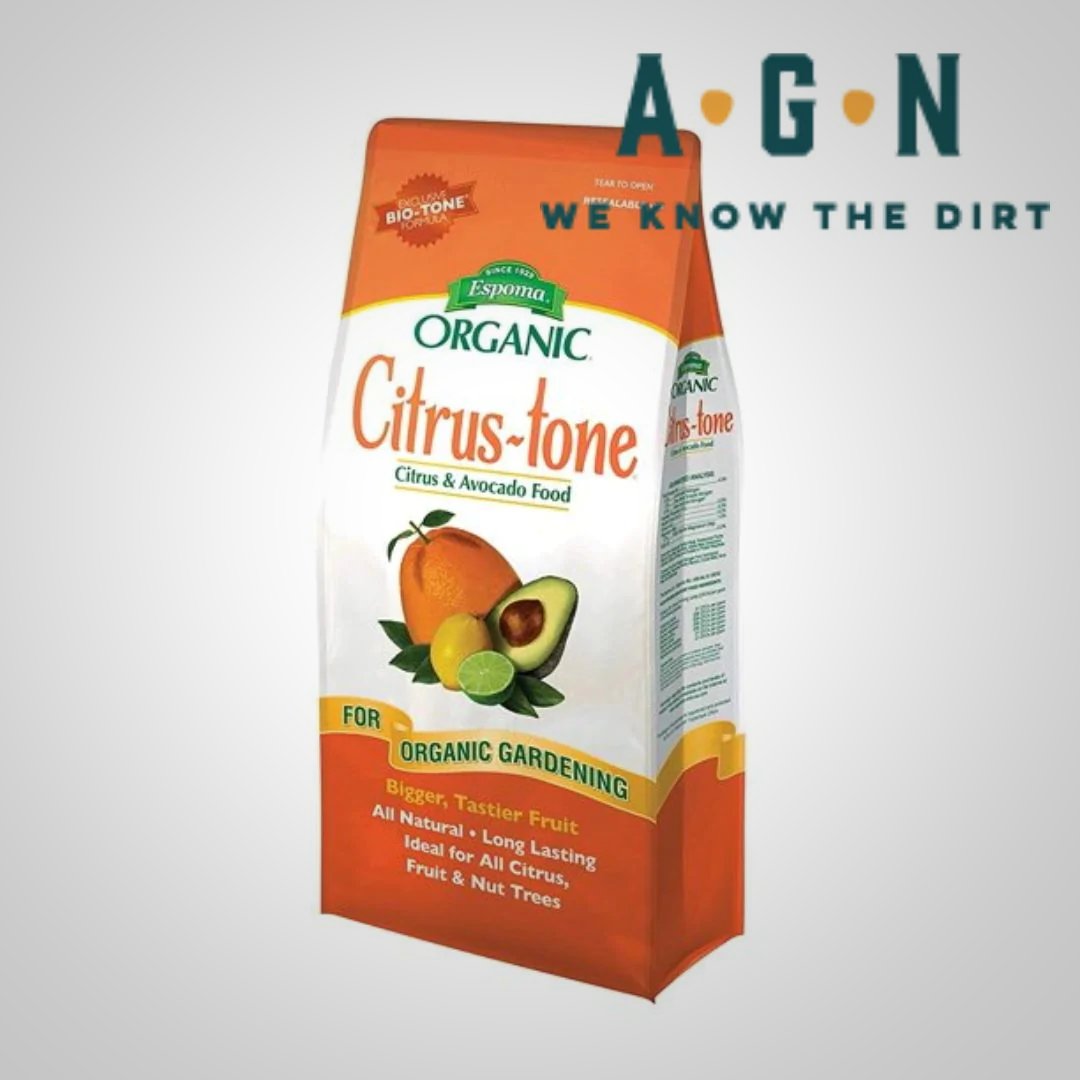 Espoma Citrus Tone Fertilizer
Espoma Organic Citrus Tone Fertilizer is a slow release fertilizer specifically for citrus, avocado, fruit and nut trees. An all-natural and organic plant food enhanced with thousands of living microbes and is approved for organic gardening.  It helps in the development of the entire tree. This fertilizer is specially formulated to produce abundant and flavorful citrus fruit. It contains Bio-tone, which biologically enhances plant food to ensure superior plant growth.

Use this product specifically with our America's Gardens Fruit Tree selection!