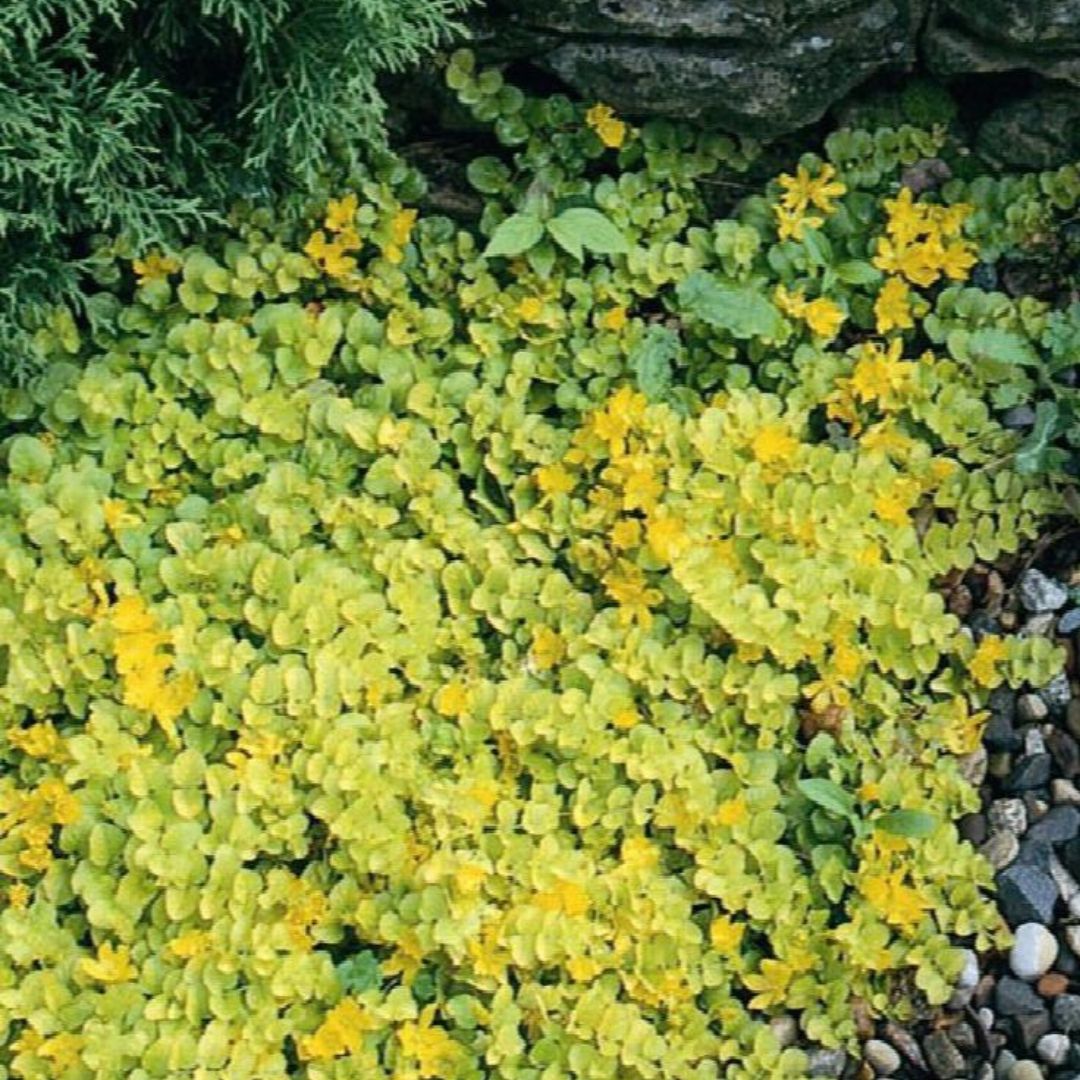 Golden Creeping Jenny
Golden Creeping Jenny grows into a wonderful, colorful low mat of yellow foliage with bright golden yellow flowers. Excellent in pots and tubs, or cascading over walls or ponds/water features where it can get some sun but not the draining hot afternoon sun in our zone. Outstanding when used as a foliage accent. Perennial, evergreen here in milder Tennessee. Fast growing; reaches 2 - 4" tall and 12 - 18" wide.
While we work hard to maintain updated pictures of the plant items that we carry, please keep in mind, however, that these are images and that the plant product that you receive may not be exactly the same. If you are not happy with the product that you receive, please notify us immediately (within 24 hours) so that we can work with you to ensure satisfaction.