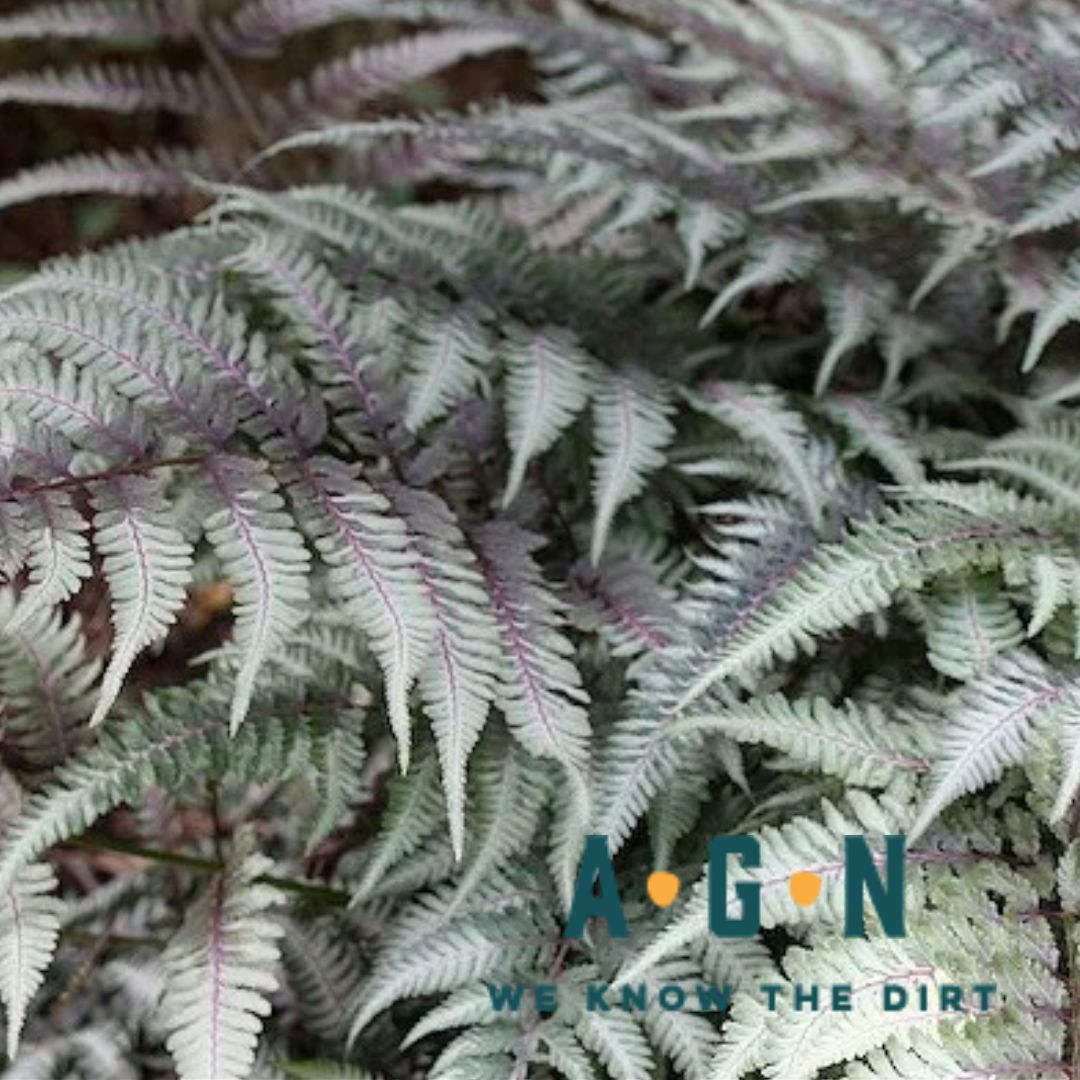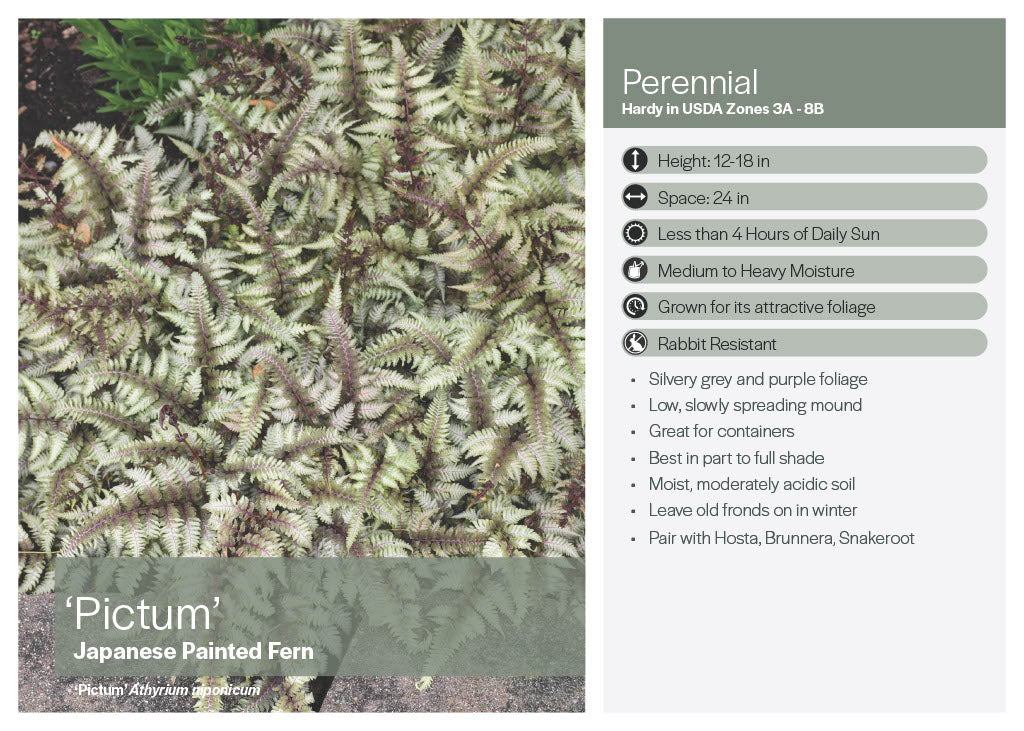 Pictum Japanese Painted Fern
One of the most colorful ferns for the garden, the Japanese Painted Fern perennial has silvery-grey fronds which are dusty purple towards the center. They are set off by the purplish-red veins and stems. This shade fern seems to be able to take a little bit more sun than most. The fronds are positioned in a way that creates a horizontal layering effect much like you see in Dogwood trees. Moderate growing; reaches 18 to 24 in. tall and wide. 

While we work hard to maintain updated pictures of the plant items that we carry, please keep in mind, however, that these are images and that the plant product that you receive may not be exactly the same. If you are not happy with the product that you receive, please notify us immediately (within 24 hours) so that we can work with you to ensure satisfaction.