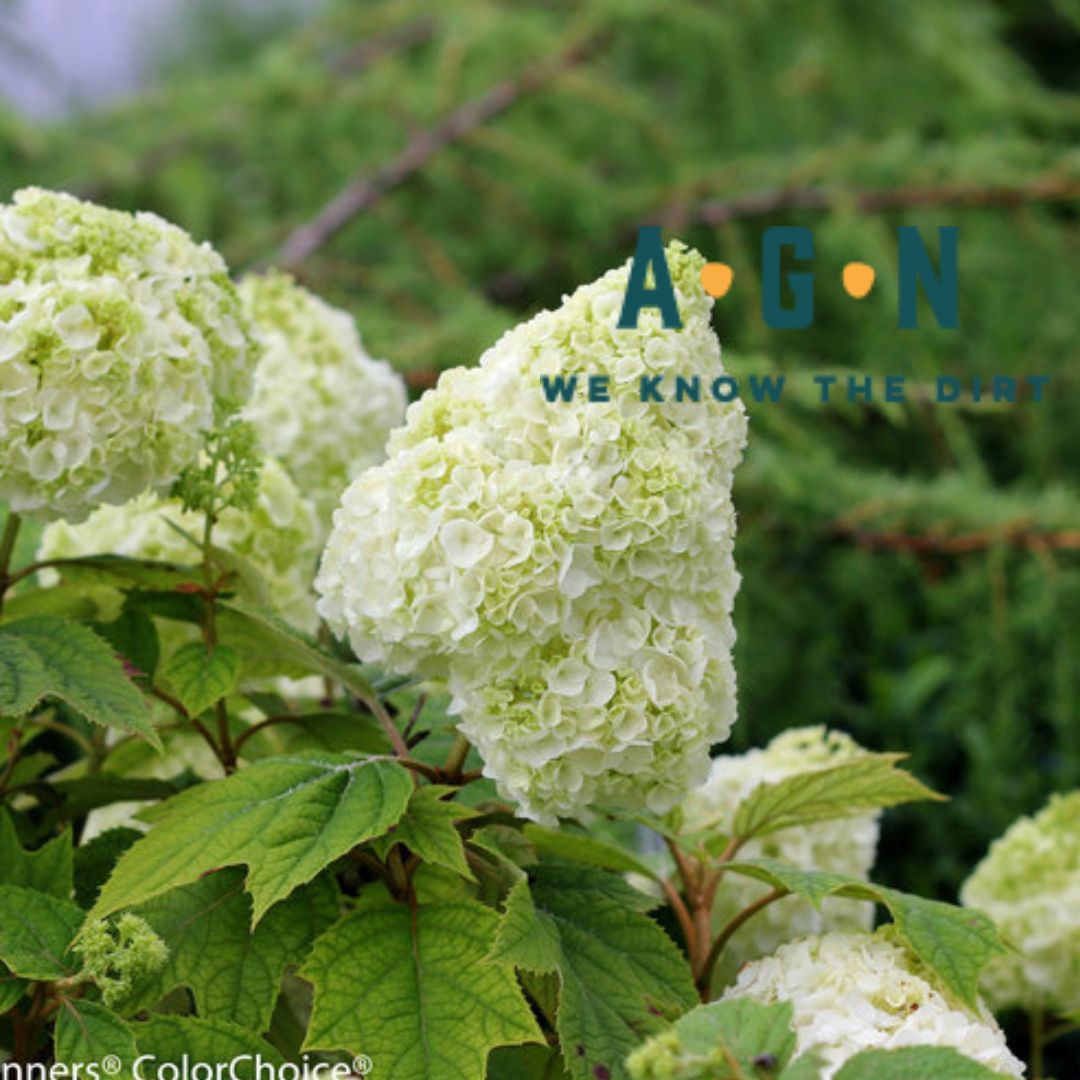 Gatsby Moon Oakleaf Hydrangea
Gatsby Moon® Oakleaf Hydrangea is a Proven Winners® ColorChoice® plant chosen for its exceptional beauty and performance. The tightly packed pure white florets create very full, conical panicles with a unique 'quilted' effect on old wood. As the bloom ages, it turns a nice shade of green that lasts through most of the summer. The green foliage has wonderful wine-red fall color. The blooms last most of summer, which is a really nice trait of this bush. At maturity, this shrub is 6-8' both tall and wide.

Three gallon shrubs are not available for shipment from online orders.
While we work hard to maintain updated pictures of the plant items that we carry, please keep in mind, however, that these are images and that the plant product that you receive may not be exactly the same. If you are not happy with the product that you receive, please notify us immediately (within 24 hours) so that we can work with you to ensure satisfaction.