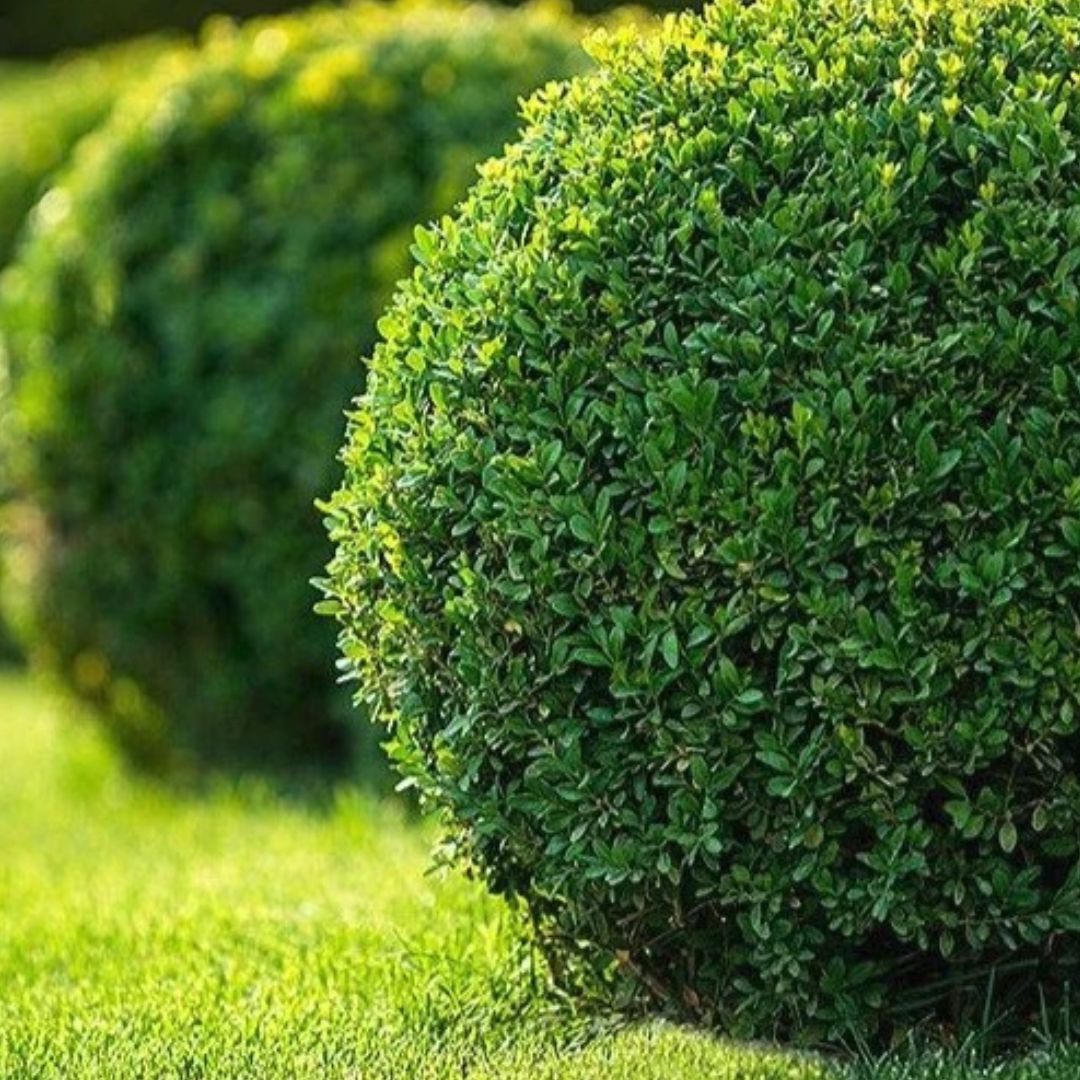 Japanese Boxwood
Description

Growth Habits

Care

Toxicity

Satisfaction
A versatile broadleaf evergreen landscape shrub which takes pruning exceptionally well, can be shaped and sheared into formal hedges, topiary and other landscape oddities; makes a great informal hedge.
 *Item not available for shipping. In-store pick up only.*
This plant is relatively easy to grow and reaches approximately 60" high and 48" wide at maturity. This plant blooms in Spring but is fairly inconspicuous and not traditionally purchased for it's blooms.

This plant grows best in full sun but can tolerate partial sun. Hardiness zone is 6-9 and water needs are average. Soil should be moist, well drained loamy soil.

Dangerous if ingested by pets and one of the least desirable snacks for deer!

While we work hard to maintain updated pictures of the plant items that we carry, please keep in mind, however, that these are images and that the plant product that you receive may not be exactly the same. If you are not happy with the product that you receive, please notify us immediately (within 24 hours) so that we can work with you to ensure satisfaction.