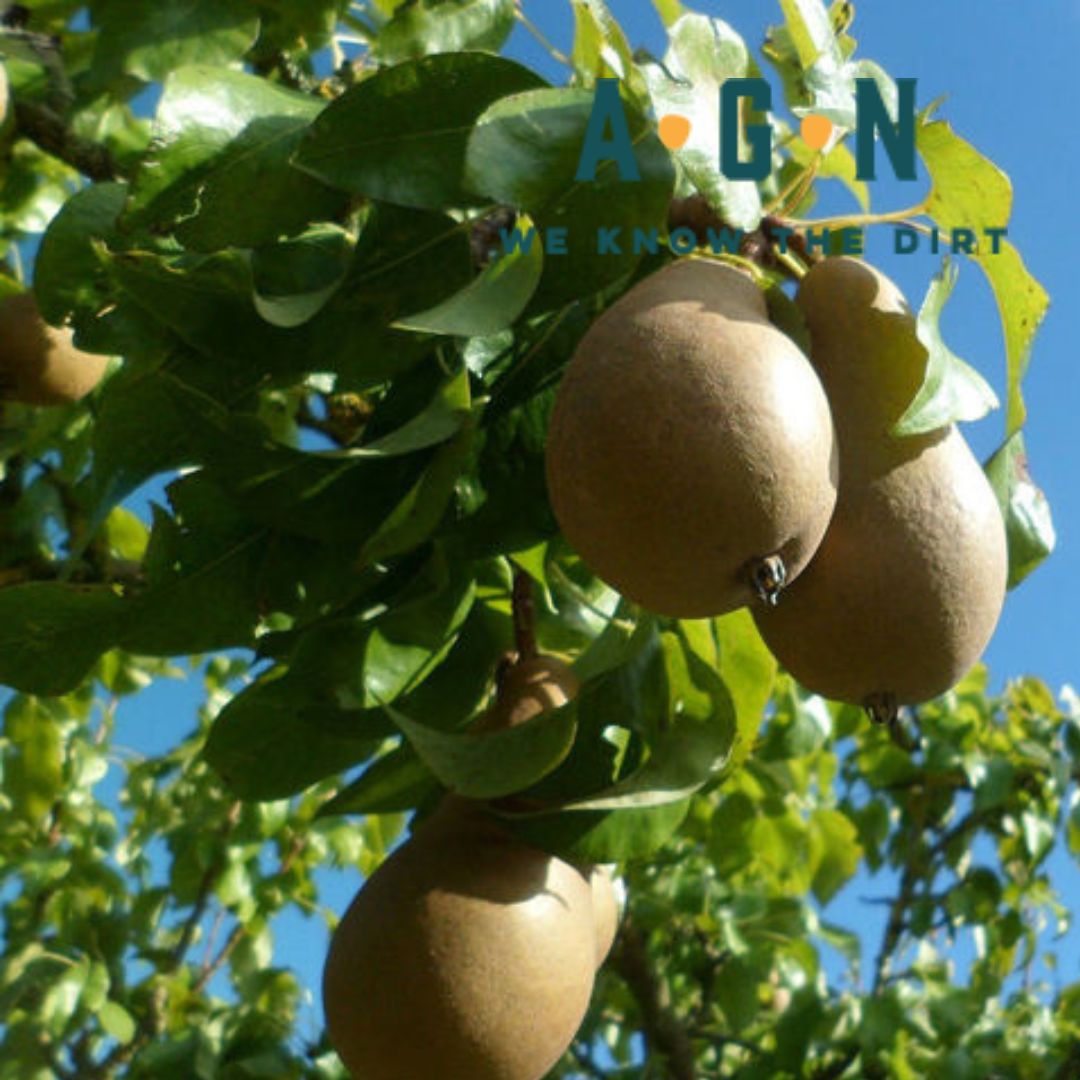 Ayers Pear Tree
Description

Growth Habit

Care

Toxicity

Satisfaction
Ayers is an old Southern heirloom often referred to as the "sugar pear", originating in Kansas. These pears have high sugar content, making them a delicious mid-summer treat. The fruits are stunning on the tree a rounded shape, with a deep buttery yellow skin, blushed with red.  Ayers can be eaten fresh or cooked, with the same yummy result.

*Sorry but we are not able to ship this product; instore purchases only*
Easy to grow, it is resistant to fire blight. It's self-pollinating but bears a significantly larger crop with another variety closely planted. Ayers Pears ripen in late July – early August. Ayers will yield fruit Late July/early August. When your tree matures, it will be approximately 18 - 20' tall x 12 - 13' wide.  

Plant the Ayers Pear tree in full sun in an area with well-draining soil. This European pear requires only 300 chill hours, far fewer than most other pear trees. The Ayers pear is a great choice for Southern Gardens.
Although pears are a great snack for pets because they're high in copper, vitamins C and K, and fiber, deer also love pears: they are sweet, tasty, and crunchy.
While we work hard to maintain updated pictures of the plant items that we carry, please keep in mind, however, that these are images and that the plant product that you receive may not be exactly the same. If you are not happy with the product that you receive, please notify us immediately (within 24 hours) so that we can work with you to ensure satisfaction.