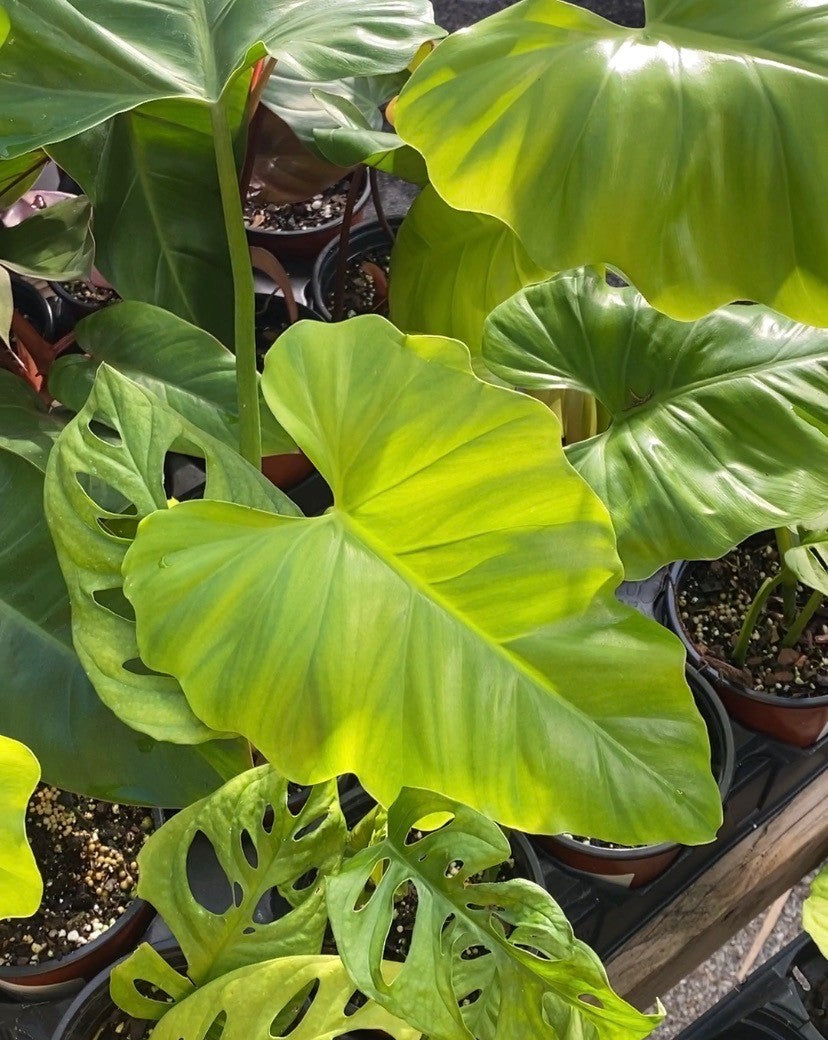 Philodendron Giganteum
As a houseplant, this beauty will grow about 8 feet tall and 3-4 feet wide. It prefers lower lighting and is considered a fast grower.

8 inch is approximately 12 inches tall available for online and in-store pick up.
3 gallon is approximately 3 feet tall and only available for in-store pick up.
While we work hard to maintain updated pictures of the plant items that we carry, please keep in mind, however, that these are images and that the plant product that you receive may not be exactly the same. If you are not happy with the product that you receive, please notify us immediately (within 24 hours) so that we can work with you to ensure satisfaction.