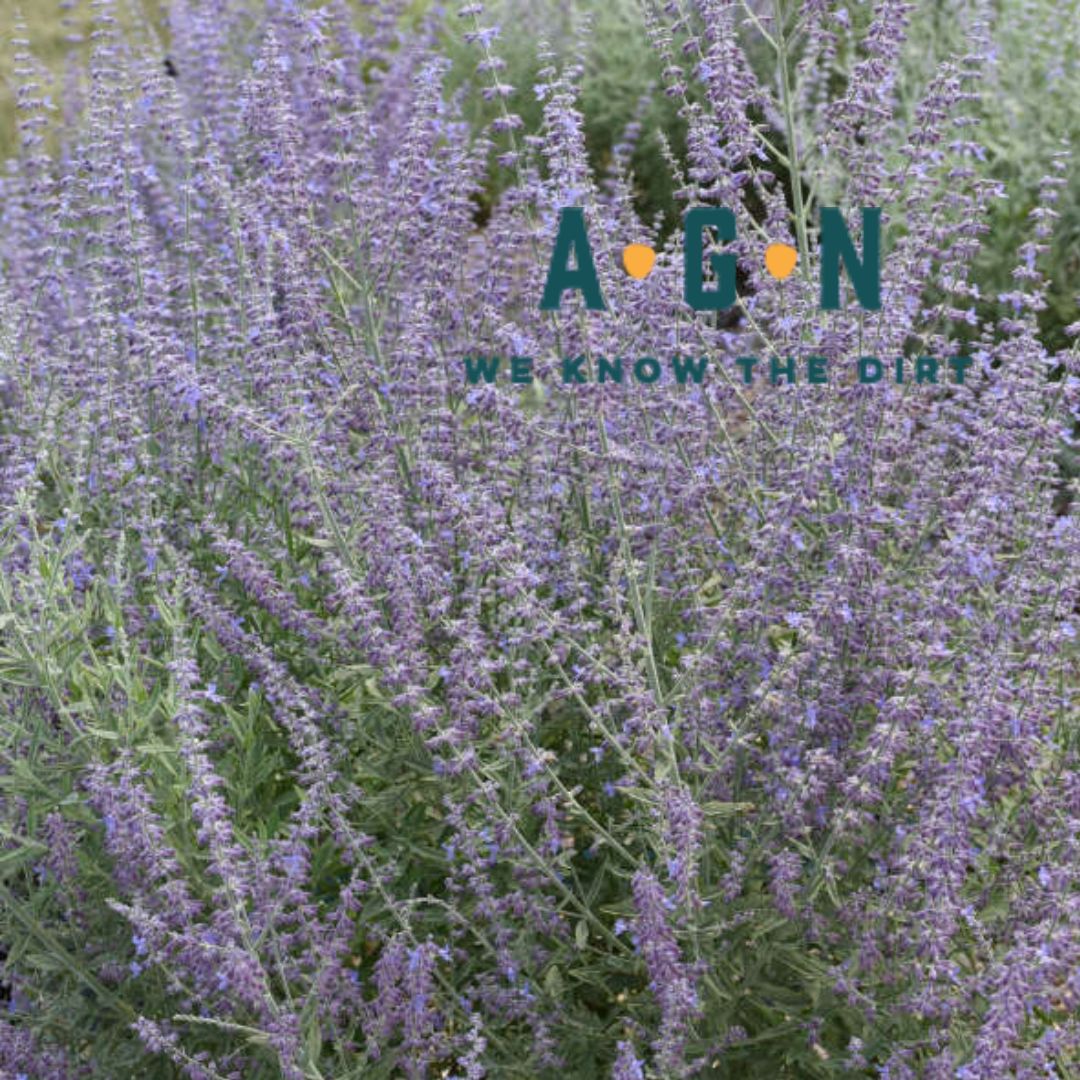 Prime Time Russian Sage
An upgrade to 'Rocketman' Russian Sage, Prime Time blooms earlier and has denser flower spikes. Dusky purple calyxes hold blue flowers. The calyxes remain colorful well into fall, giving the plant the impression it is still in bloom after flowering has ended. The upright habit is made of slightly dissected oval leaves for a very full appearance. A perfect perennial for hot, dry climates (likes full sun) and also exceptionally cold hardy. And thankfully, these pretty, purple plants are not considered toxic to pets. At maturity, this plant gets 32"H & 38"W.

While we work hard to maintain updated pictures of the plant items that we carry, please keep in mind, however, that these are images and that the plant product that you receive may not be exactly the same. If you are not happy with the product that you receive, please notify us immediately (within 24 hours) so that we can work with you to ensure satisfaction.