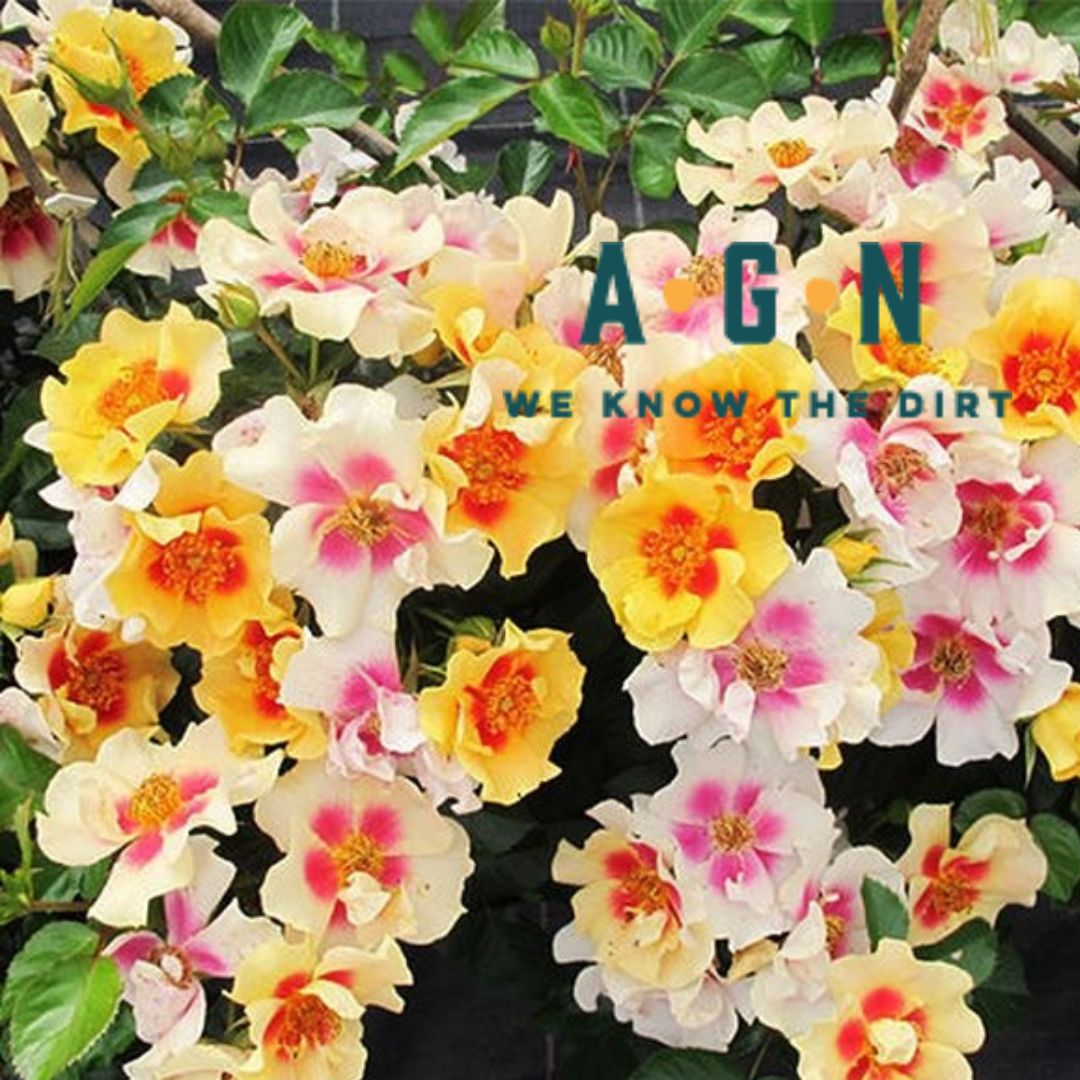 Ringo Rose Bush
Recognized with numerous awards* the world over, we are delighted sell Ringo. This truly special rose is awash in single sunny yellow blooms, each graced with a bold red ring in the center. As the blooms age, they fade to white with a pink ring, continuing the effect. Sturdy and disease resistant, this pretty rose gives a long-lasting performance, year after year, with little care or maintenance required (no deadheading required). 
Three gallon shrubs are not available for shipment from online orders.
While we work hard to maintain updated pictures of the plant items that we carry, please keep in mind, however, that these are images and that the plant product that you receive may not be exactly the same. If you are not happy with the product that you receive, please notify us immediately (within 24 hours) so that we can work with you to ensure satisfaction.