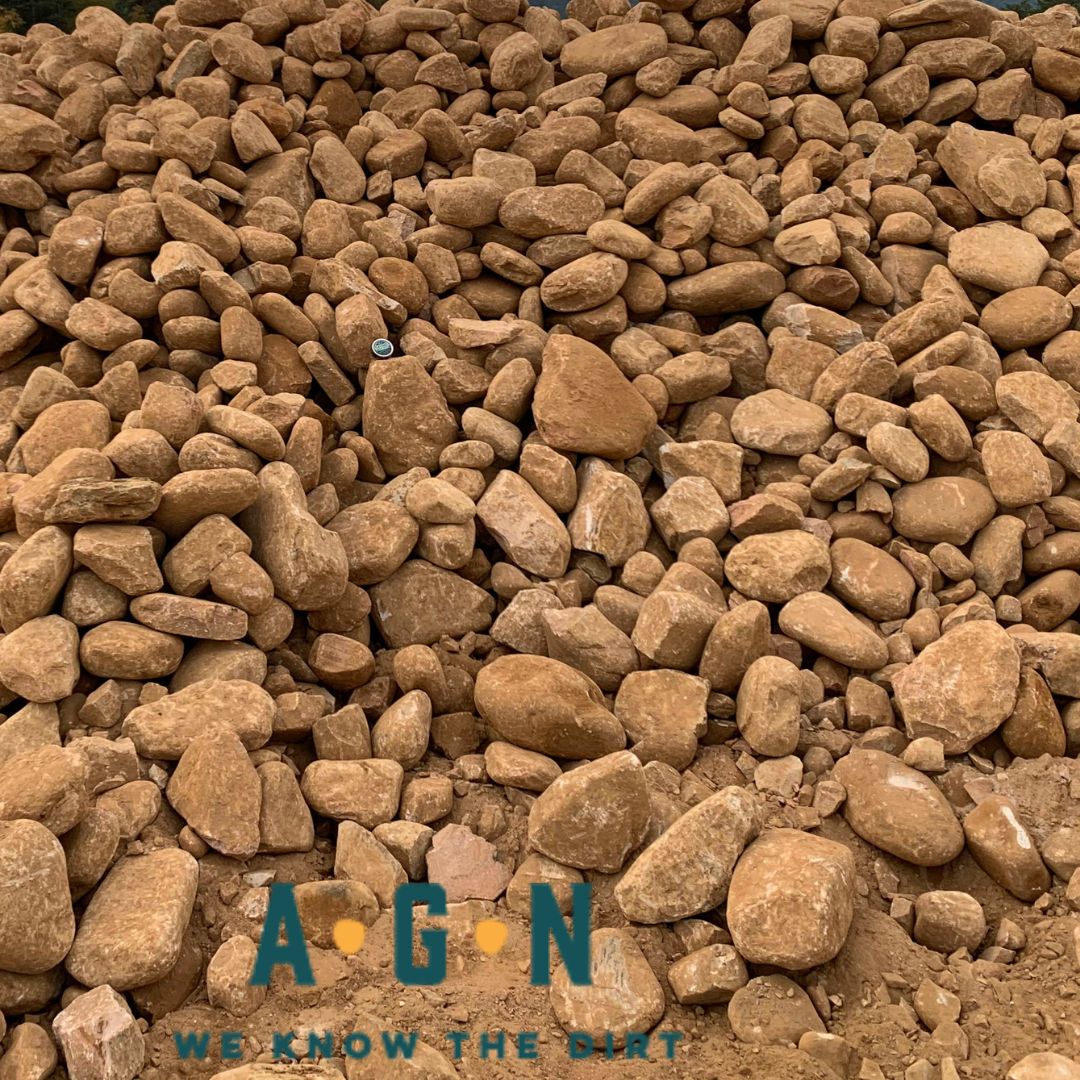 River Rock Bulk (Ton)
Our river gravel gravel is screened but not washed so it often has some residual river bottom dirt mixed in with it.

Our bulk products are not offered for online orders. Bulk products can only be purchased for those local to Chattanooga, TN. area. To order bulk products, you can visit our garden center (4637 Dayton Blvd) or give us a phone call at (423) 870-5000. While our bulk inventory is constantly changing, the image below gives you an idea of what we try to maintain consistently in stock. Additionally, we do carry several types of mountain stone available by the pallet or by the pound. For all bulk products, we recommend you visit our garden center to see our current offerings and place your order.