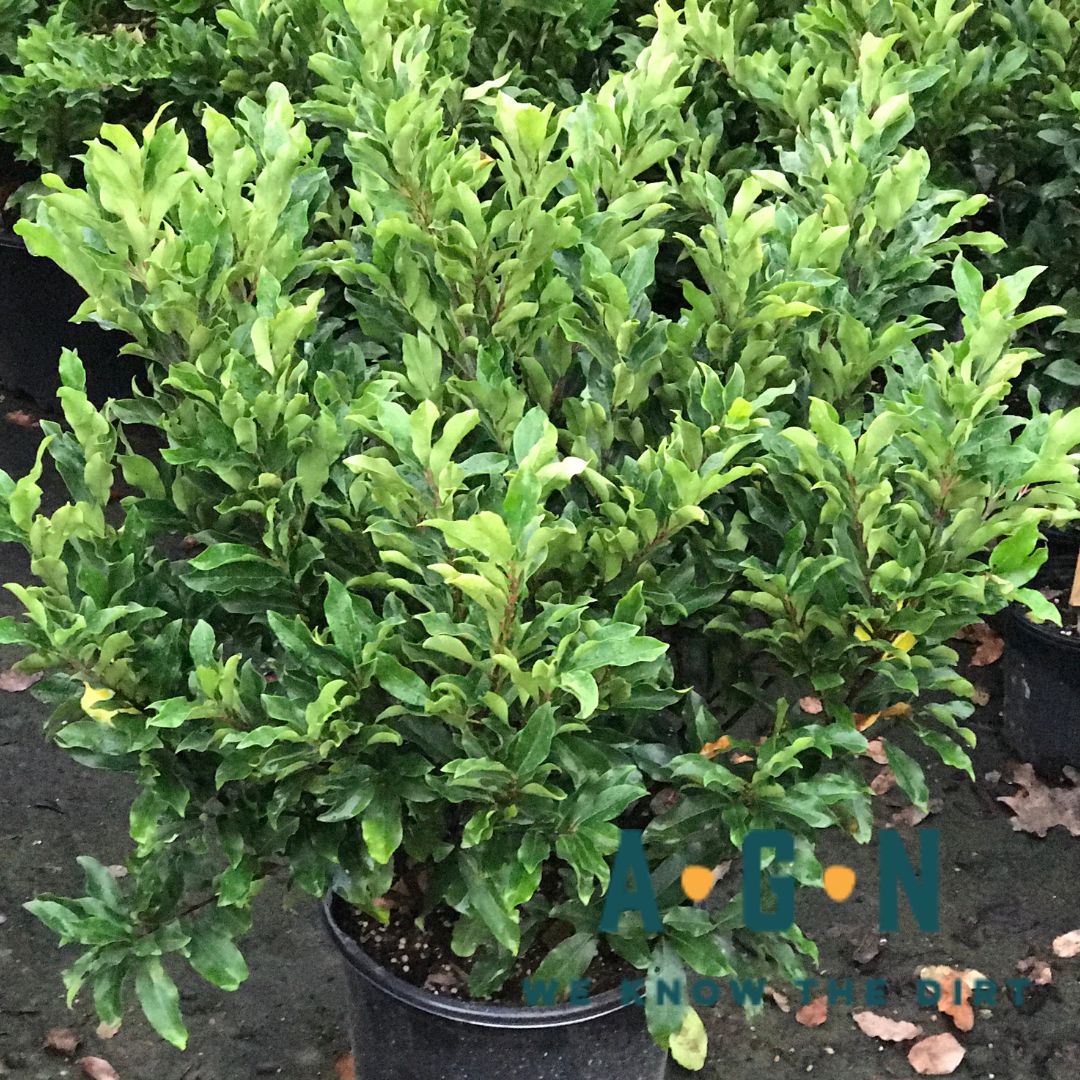 Ruffles Cherry Laurel
Description

Growth Habits

Care

Toxicity

Satisfaction
Ruffles Cherry Laurel is another type of laurel in the durable evergreen shrub family. It has interesting "ruffled" dark green leaves. It grows large and can be used as as a screen for shaded areas or a tall hedge. 

 *Item not available for shipping. In-store pick up only.*
Cherry laurel is an evergreen shrub with glossy green leaves this plant grows up to 20' tall and can spread to 10 feet wide. This plant blooms in the spring with alot of  fragrant flowers (attracts bees) that bloom even in heavy shade. It is generally a larger plant with larger, broader leaves than dwarf cultivars 'Otto Luyken' or 'Schipkaensis'. As with most laurels, Ruffles is susceptible to shot-hole disease!

This plant grows best in dappled sun areas. Like most Laurels, Ruffles is tolerant of dry and poor soils, pollution, and heavy pruning. It has a rapid growth rate with competitive roots. Hardiness zone is 6-8 and water needs are average.

Very Dangerous if ingested by pets and one of the least desirable snacks for deer!

While we work hard to maintain updated pictures of the plant items that we carry, please keep in mind, however, that these are images and that the plant product that you receive may not be exactly the same. If you are not happy with the product that you receive, please notify us immediately (within 24 hours) so that we can work with you to ensure satisfaction.