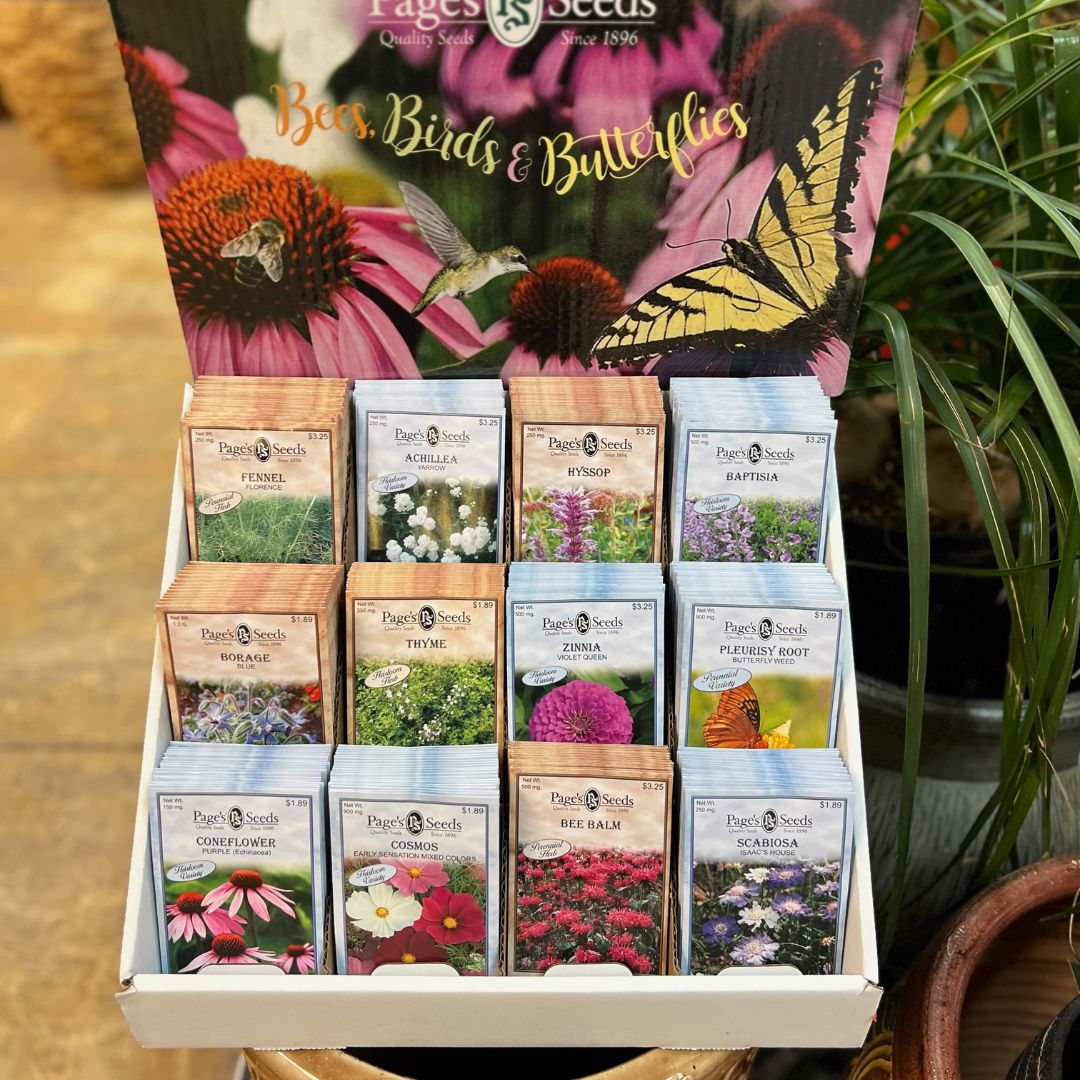 Plant Seeds - Birds, Bees & Butterfly Collection
At America's Gardens, we sell seeds that are supplied by Page's Seeds. They are American owned and operated and The Page Seed Company has provided quality products to the gardening community since 1896. Both professional horticulturalists and hobby gardeners rely on our abundant selection of Flowers, Vegetables, Herbs and Organic Varieties. Page's takes great pride in our seed selection and purchases.
Attached are the products that they have provided us with their collection of strong pollinators for the birds, bees and butterflies.