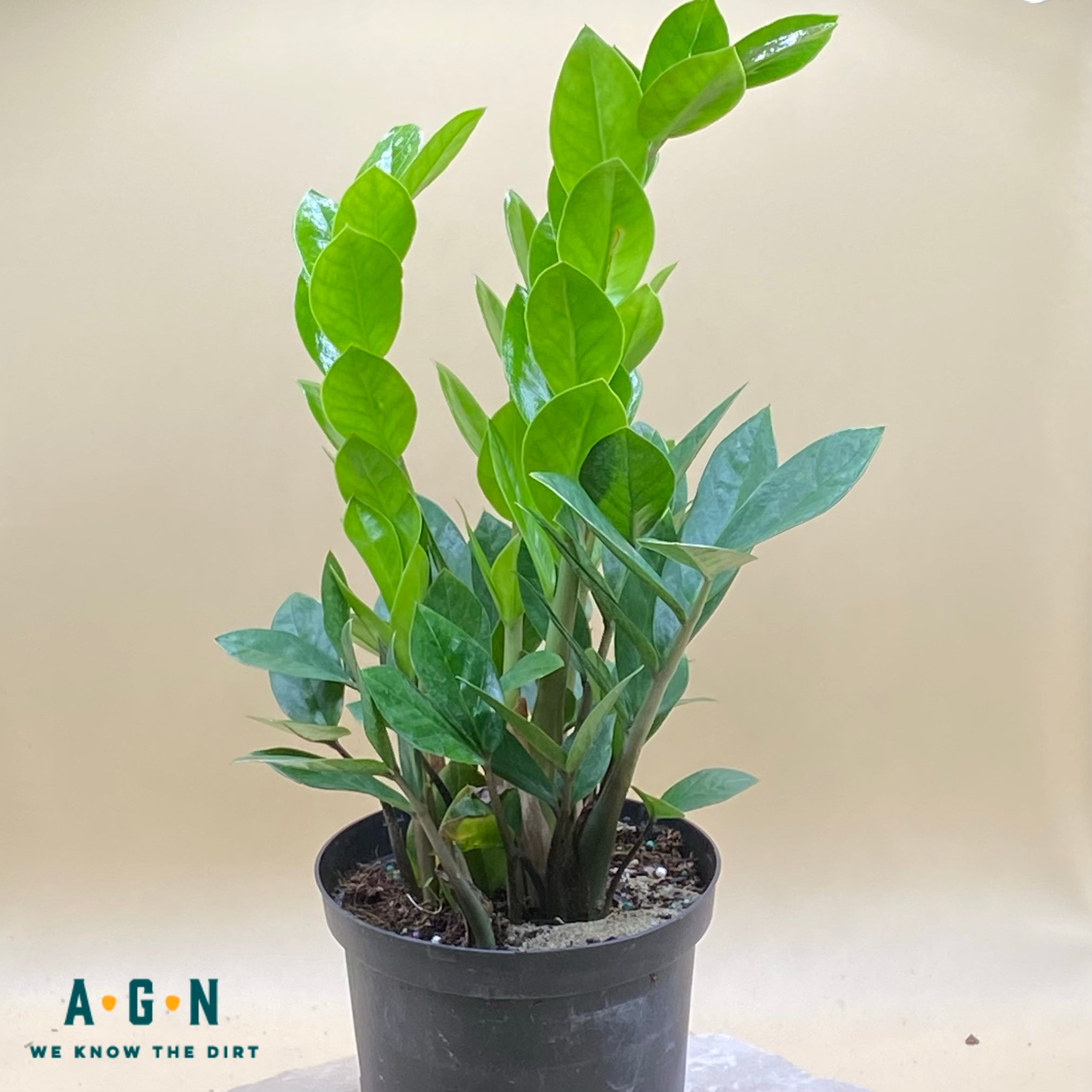 ZZ (Zamiocalcas-Zamifolia) Plant
The Zamioculcas Zamifolia, aka ZZ Plant, is one of those "tough as nails" houseplants that can survive just about anywhere, even in extremely low light. The ZZ Plant is characterized by its waxy green leaves above the surface of its potting mix, and its large potato-like rhizomes underneath. These rhizomes store water, making the ZZ a hardy, drought-tolerant houseplant that only needs water every few weeks.
While we work hard to maintain updated pictures of the plant items that we carry, please keep in mind, however, that these are images and that the plant product that you receive may not be exactly the same. If you are not happy with the product that you receive, please notify us immediately (within 24 hours) so that we can work with you to ensure satisfaction.